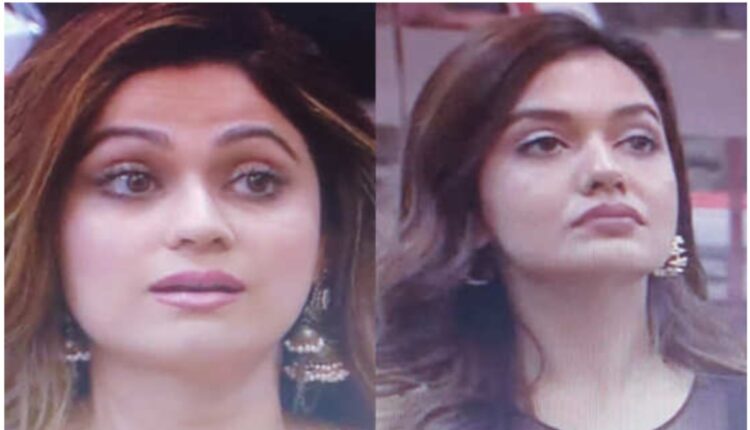 Bigg Boss OTT: Shamita Shetty and Divya Agarwal tries to resolve differences once again; the former says 'I never tried to control you, it was my love'
The latest episode of Bigg Boss OTT witnessed Divya Agarwal and Shamita Shetty tring to resolve their issues once again as they sit and talk in the garden area.
Divya asked Shamita why she has been so negative towards her, to which Shamita replied, "You tagged me as bossy seeing my concern towards you. I was of course hurt. We did have a friendship and just like how I am concerned for Pratik, I am also concerned towards you. I was just trying to protect you."
During the conversation, Divya also mentioned that it was never her intention to hurt her. Later, Raqesh and Divya sat with Shamita where Shamita said, "Just like Raqesh has a soft spot for you, I have a spot for Pratik. I genuinely feel Pratik is a good person. But when he loses his temper, that negates everything. Same with you. You are good, but when you say vile stuff during tasks or Weekend Ka Vaar, everything negates everything nice you have done for me."
Divya tries to explain herself and says that in regular life, she sees her as Shamita Shetty, who is more experienced than her but in this show they are competitors and hence sometimes things go out of hand.
Shamita tells Divya, "Raqesh knows I have this problem with you. The love I had shown for you, you labeled it as bossy. I was hurt. I tried to ignore it for long. I am not used to people pushing me. The thing that you said about me controlling you. it didn't work for me. That's my way of showing love."
While Raqesh excused himself from the conversation it will be interesting to see if things will remain the same between the two or this conversation will lead to a strong bond.