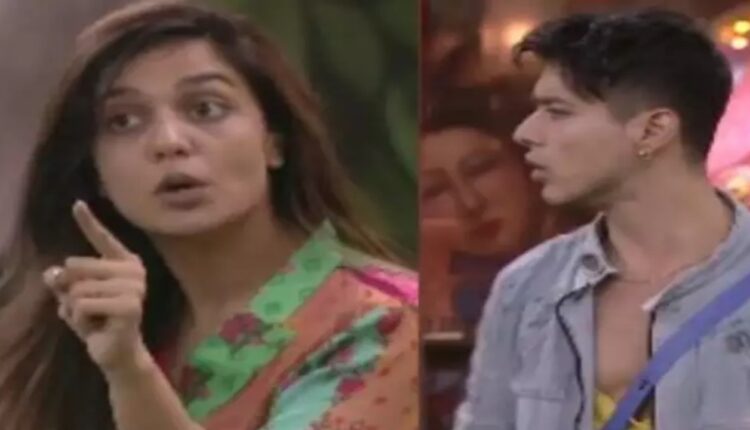 Bigg Boss OTT: Fight between Divya Agarwal and Pratik Sehajpal gets nastier with every passing hour
While the contestants are settling down in the Bigg Boss OTT house. The first fight has already begun and continues to intensify between Divya Agarwal and Pratik Sehajpal. On the premiere episode itself, as soon as Divya and Pratik's met, their past reality show connections came to the forefront and since then they can't even talk to each other in a civilized manner.
The fight continued to intensify in the latest episode of Bigg Boss Ott. It started in the kitchen when Divya asked Pratik to give her some space to cook. The argument eventually turned into an ugly fight where Pratik called Divya 'crack' and refused to eat food prepared by her. He also added that he is self-sufficient and his mother has taught him how to cook. Divya who was in no mood to end the brawl either asked him to get a stove and utensils from his mother only.
Divya's answer further infuriated Pratik got into his fighting stance again. Though housemates like Raqesh and Shamita try to calm them down none of them was ready to let go.
While dividing the duties also Pratik interrupted Divya while she speaks. And needless to say, both get their gloves on again. Divya told Pratik that he got his popularity because of Varun Sood and her.
Pratik took offense and told Divya to check on social media if anybody wanted to see her win. Now the question that stands is whether this fight is genuine or they have planned it strategically to get in the limelight. This has been done in the previous seasons and won't be a shocker if that's the case.