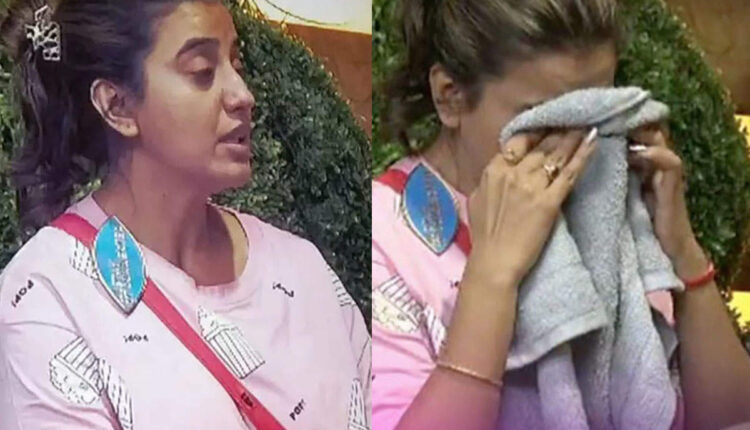 Bigg Boss OTT: Bhojpuri actress Akshara Singh breaks down in tears after a spat with Muskaan aka Moose Jattana
Its been a day since the Bigg Boss OTT was aired and the house is already witnessing fights between the contestants. Amidst the constant argument between Pratik Sehajpal and Divya Agarwal, Bhojpuri actress Akshara Singh felt offended by the abusive language of Moose Jattana aka Muskaan Jattana. The actress was in tears after Muskaan used abusive language in front of her.
While having dinner, Akshara shared the incident with the housemates and said that now she will maintain a distance from Muskaan.
When asked the reason, Akshara said, "I was asking her (Muskaan) to look for Gaba for dinner and she said, 'Gaba mere g**nd me hai' ( Gaba is up my a**). Though I am friendly with her I don't appreciate the foul language. Akshara also shared an incident where Moose commented about her work saying 'Ye jo tum Bhojpuri gaana waana gaati ho…' She spoke like this." Akshara said that Moose has no right to comment on her occupation Bhojpuri industry is her bread and butter.
While sharing the incident with the housemates, Akshara broke into tears. While Milind and Prateek tried to calm her down, Moose heard Akshara crying and tried to clear the air. Moose clarified that it wasn't s*xual or disrespectful, she meant it in a joking tone but Milind and Akshara were in no mood to listen to her explanations.
Later, Divya followed Akshara in the garden and consoled her.