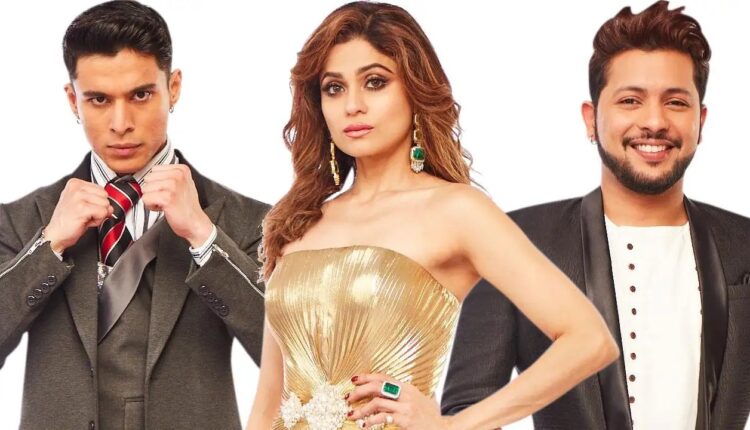 Bigg Boss 15: Shamita Shetty lashes out at Nishant Bhat for supports Pratik Sehajpal; says "you don't have the ba*** to shout at him"
Bigg Boss 15 house is witnessing some high-intensity drama after Karan Kundrra's plan to create a rift between the Bigg Boss OTT contestants is witnessing its yield. The latest episode of Bigg Boss 15 witnessed the Junglewasis plotting to make things difficult for Shamita Shetty, Nishant Bhat, and Pratik Sehajpal.
Karan pointed out that it's been three days since the Gharwasis have taken the map and now it's their turn to make their life difficult. Karan encouraged his team to do something which will make the trio come out of their comfort zone.
Pratik's aggressive reaction towards their plans worked in their favor. At the peak of their act, they took Pratik's belongings and warned Shamita and Nishant that if Pratik doesn't behave, they will take away their stuff too.
While Nishant and Shamita were trying to keep Pratik calm, he refused to do so and also break the Junglewasis washroom's lock.
Shamita got irked at his act and told Pratik, 'Har cheez mei teri manmani nahi ho sakti hai'. She even hands over her piece of the map to the 'Junglewasis'. Nishant got annoyed with Shamita giving off her piece of map and confronted her saying, 'What you did is galat Shamita.
Shamita retaliates and asks Nishant, "Why are you screaming at me, I want you to shout at Pratik in the same way. You won't do it because you don't have the ba*** to do it."
Shamita eventually broke down into tears and told Pratik, "if you don't care about me, I don't give a sh** about you."
Later the Junglewasis were seen celebrating their success.