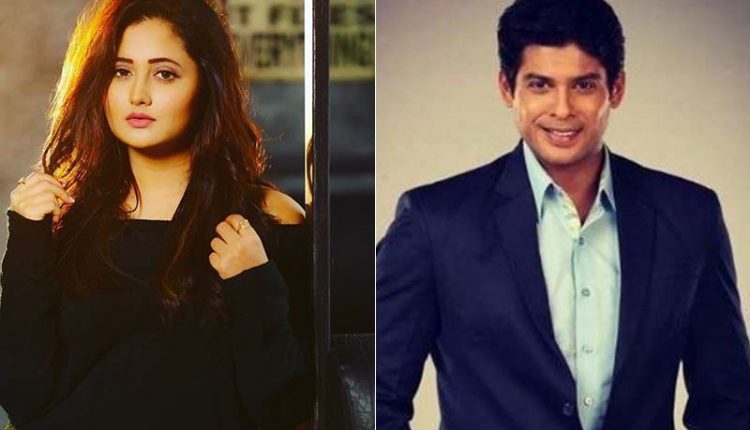 Bigg Boss 13: Sparks are flying in the house; Rashami Desai blushes as she talks about Siddharth Shukla

Warning: A non-numeric value encountered in /home/ftpusers/tellyu/public_html/wp-content/themes/publisher/includes/func-review-rating.php on line 212

Warning: A non-numeric value encountered in /home/ftpusers/tellyu/public_html/wp-content/themes/publisher/includes/func-review-rating.php on line 213

Sparks are flying already. Well, Bigg Boss' house is not just popular for it's fights. It's popular for it's love stories too. The show has just started and we might be reading too much into it but Rashami Desai and Siddharth Shukla seem to be reviving their long lost feelings for each other.
The were co-stars for Colors' show Dil Se DIl Tak and the rumors were that the two were emotionally connected not only in reel life, but in real life too. In the video shared by Bigg Boss makers, we can see Rashami blushing on the thought of him and reminiscing the past. The video also has Asim adding more love ka tadka saying that fans will be delightful to see reel husband-wife together for real.
Well, if the things are as they look, then Rashami and Shukla would be great fun to watch in the house. Here's the video in question:
We think what maalkin Ameesha said in the beginning about these two having feelings for each other is not much of a lie, it seems. Now only time will tell if they end up together or not.

Warning: A non-numeric value encountered in /home/ftpusers/tellyu/public_html/wp-content/themes/publisher/includes/func-review-rating.php on line 212

Warning: A non-numeric value encountered in /home/ftpusers/tellyu/public_html/wp-content/themes/publisher/includes/func-review-rating.php on line 213