Sony's popular show Beyhadh came up with a sequel Beyhadh 2, raising much expectations. The story revolves around a hatred-obsessed girl Maya. She wants revenge on Mrityunjay Roy. She targets his sons to fulfill her vengeance. Mrityunjay isn't easy to defeat. The fight between Mrityunjay and Maya gets an interestingly and mysterious start. Maya enters the lives of Rudra and Rishi. She opts for different ways to conquer them. She decides to divide and rule by using their weaknesses. Mrityunjay and Maya's serious conflict forms the base plot. There is also a love triangle between Rudra, Maya and Rishi, cleverly planned by Maya. The story gets intriguing with the past chapter opening up.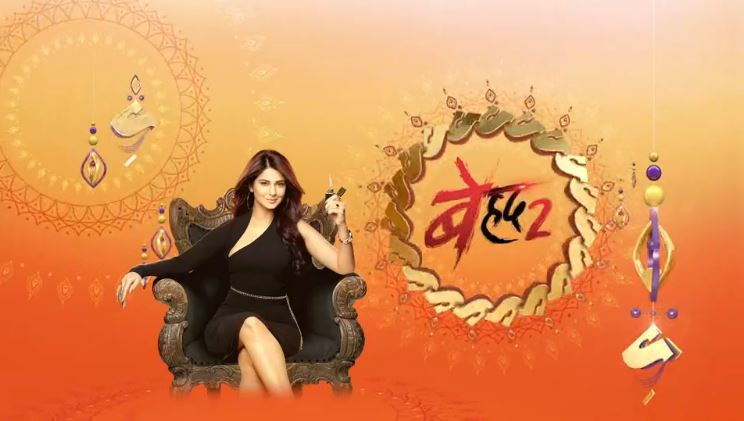 Main Characters:
Mrityunjay Roy: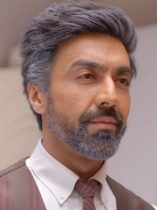 He is a very successful business tycoon. He is a fearless, aggressive and intelligent person. He wins people's trust easily by his charming personality. He makes his way to his success by his fearless attitude and determination. He is married to Antara. He loves Antara for always believing in him, though their relationship isn't much sweet. Mrityunjay and Antara's marriage seems perfect to the world. He uses his strengths to overtake his enemies. He also considers his weaknesses so that his enemies don't overtake him. He is not overconfident to lose out. He is much practical and calculative. He loves his sons Rudra and Rishi the most in the world. He is close to his mother Nilanjana. He treasures his family.
Maya Jai Singh: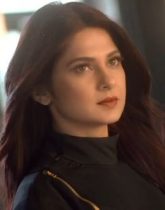 Maya is Mritunjay's biggest enemy. She is an acclaimed author. She is much successful, but stays secretive about her personal life. Maya is dangerous, ravishing, cunning, beautiful and a determined girl with a big motive. She portrays a dual personality based on the people she meets. She connects with the strongest emotions of hatred because of someone's betrayal. Mrityunjay is the root cause of Maya's wrath. She picks up the extreme limits of hatred to take revenge on her enemy for breaking her trust.
She doesn't believe in shedding tears on fate. She gains courage to rectify the wrong done by others. She is hurt by the broken relationship. She overrules her weaknesses. She just displays her strengths. She wants to plot her revenge by making her immense hatred her strength. She is obsessed with revenge. Bhagwad Gita defines her philosophy. She gains answers from it to fulfill her aim.
Rudra Roy: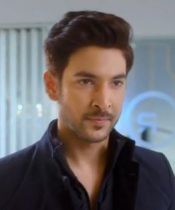 He is Mrityunjay's elder son. Rudra is a handsome, sweet, independent, smart and an amazing person at heart. He runs Roy publications. He is a good friend and the best family person. He has bad equations with his father. He knows Mrityunjay's past relationships. He dislikes his dad for his disloyal ways. He believes in self-esteem and values. He is much hurt by Mrityunjay. He doesn't value Mrityunjay's emotions. Rudra loves his family from the bottom of his heart. He is most close to his younger brother Rishi. He doesn't accept defeat. He loses to Maya for the first time. He finds her completely crazy. He also falls in Maya's love trap.
Rishi Roy: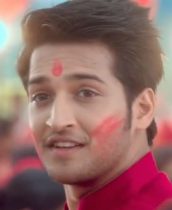 He is Mrityunjay's younger son and his strength. He is a young, carefree and innocent guy. He follows Mrityunjay's foot steps like a believer. He likes to party with his friends. He is much pampered in the family for being the youngest. Rishi feels lucky to have an elder brother like Rudra. He is protected by his family. He doesn't struggle for anything. He depends on Mrityunjay for his financial needs. He isn't independent like Rudra. He falls in love with Maya. He doesn't realize Maya's trap.
Cast:
Jennifer Winget as Maya Jai Singh
Ashish Chaudhary as Mrityunjay Roy
Shivin Narang as Rudra Roy
Rajat Verma as Rishi Roy
Rupa Divetia as Nilanjana Roy
Melanie Nazareth as Antara Roy
Nikunj Malik as Diya
Story: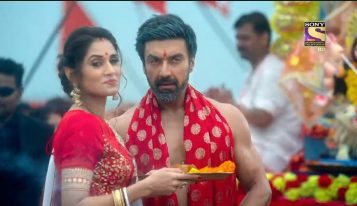 The show opens up with Maya's introduction scene in a very dramatic manner showing her uniqueness. Maya lays her foot firm. She seems tired of hiding her emotions. She goes on to display her real emotions of revenge by her dark side. She immerses herself into the muddy lake. Mrityunjay is introduced in the special aarti puja scene. He is much supported by his wife Antara. Mritunjay meets his son Rishi. Rishi loves him a lot. He takes the idol for immersion. Rishi gets badly trapped by a rope pulling him down into the sea.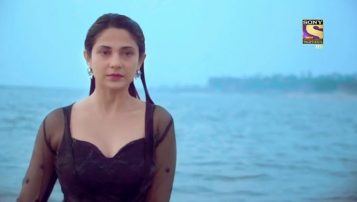 Mrityunjay gets worried on not finding Rishi around. Rishi sinks into the sea. Maya saves Rishi's life by bringing him out of the sea in time. Rishi gets smitten by her beauty on their first meet. Maya leaves her charm striking his senses. She departs before Mrityunjay reaches his son. Rishi appears fine to Mrityunjay. Rishi tells them about the angelic girl saving his life. Mrityunjay wants to find out about her. Rishi tells that he selected his would be wife. Mrityunjay feels grateful to Rishi's savior. Mrityunjay's other son Rudra is introduced in the next scene, practicing fencing. Rudra is confidently best in the technique. He gets challenged by Maya.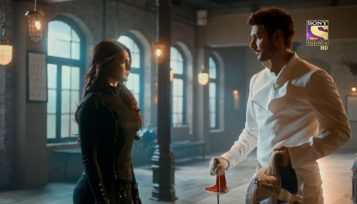 Unaware of her identity, Rudra gets into a serious tussle. He gets to defeat Maya and apologizes to end the practice. Maya isn't any any mood to end the fight soon. Rudra wants to know her motive. Maya introduces herself to Rudra after giving him a wound. She explains Rudra not to dream big when he has a small status. She doesn't want him to print anything fake about her in his newspaper. Rudra doesn't know about the news article. He finds details of the article. He tells his friend Ananya that Maya is a psycho. He doesn't want to work with Maya.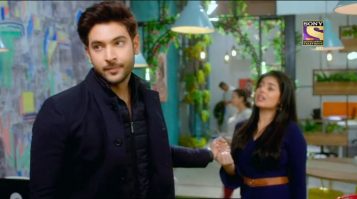 Ananya flirts with Rudra. She loves him. She doesn't think she will get a better partner. He jokingly tells that he already met Maya. He learns about Rishi's accident. Rishi gets help from Dr. Diya, a family friend. The family is much concerned for Rishi. Rishi tries to track Maya by her car number details. Rudra meets Rishi. He wants Rishi to be safe. Rishi tells about a hottie saving his life. Mrityunjay asks Rudra about his injury. Rudra gets rude towards him. He blames Mrityunjay for hurting him.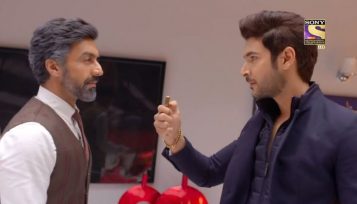 Mrityunjay is hurt that both his sons are hurt. Rishi cheers up Mrityunjay and plans his parents' wedding anniversary. He wants Rudra to attend the party. Rudra agrees for Rishi's sake. Rudra tells about his injury given by a psycho. Maya derives strength from her craziness. Mrityunjay and Antara celebrate their wedding anniversary. Mrityunjay wants his mum to accompany him. Antara wants Rudra to be with the whole family. Rudra doesn't like to pretend happiness. Roy family celebrates. Maya cuts Rudra and Rishi's photo cake, expressing her hatred towards them. She had planned the fake article to enter Rudra's life. She has a strange connection with pain. Her connection with Mrityunjay's family is revealed partly. Mrityunjay realizes the threat on his sons' lives.
Our Take: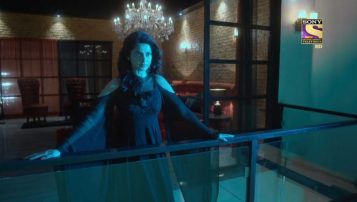 The show brings an intense mysterious drama with Maya's dark and intriguing character. The primary characters are sketched with good detailing to present them as strong contenders. Mrityunjay and Maya are the two battle elements in the story. Rudra and Rishi's introduction scenes are fairly nice to watch. Maya remains a mystery to unfold with every episode. The supporting characters in Mrityunjay's family are described in just the usual back up way.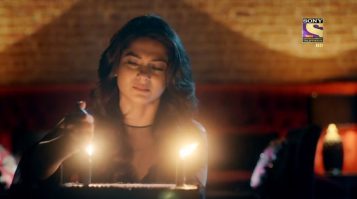 Coming to actors, the show belongs to Jennifer and Ashish majorly. Both the actors play the intense and cool avatars with ease. Their switches into happy and thoughtful tense expressions come natural. Beyhadh belongs to Jennifer completely, but Ashish deserves an applaud for his amazingly subtle performance just as his character of a business tycoon should be. Shivin and Rajat are apt for their roles. Their will be more of them once the story progresses. Jennifer's chemistry with Shivin and on screen pairing looks adorably fresh.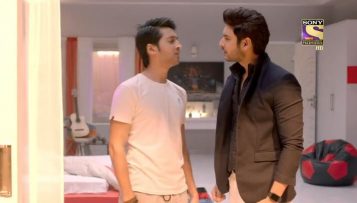 Shivin does complete justice to his character of Rudra. Costumes and sets are rocking as expected from Beyhadh. Maya is seen in just black costumes to express her hatred and revenge. She plays an out-and-out wicked and crazy girl this time. Her intentions are revealed, but her reasons will be revealing soon. Screenplay is gripping. It engrosses the viewers' attention right from the first episode. Title track is also much deeply thoughtful going well with Maya's character. Maya will be using Rudra and Rishi as pawns in her game. It is interesting to see if Mrityunjay holds good grip on his sons to get them on his side.
Overall: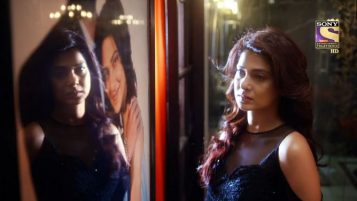 The revenge plot definitely holds good potential. Beyhadh Season 1 was a good success. With big hopes with Season 2, the show doesn't disappoint. Its a must watch for romance-revenge thriller lovers.
Our Rating:
5 out of 5
Feel free to post your reviews in comments below. All off-topic comments will be deleted.