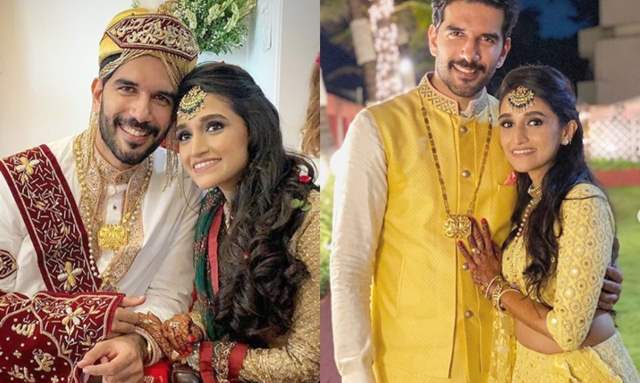 Bepannaah actor Taher Shabbir ties the knot; Shares Pictures
Even though the world is functioning only to half of it's capacity owing to COVID-19. But marriages which are made in heaven didn't seize to happen even in these tough and trying times. The past few months have witnessed multiple celebrity weddings in close-knit affairs, and while some were pure surprises.
After reading about Niti Taylor getting hitched in August in a hush hush wedding, we hear that Bepannaah actor Taher Shabbir too has tied the holy knot of matrimony. He took to social media to share the happy news with fans and friends.
The actor shared a couple of photos on his social media and along with it, penned quite the note that read, "Shams,the heretic, the wanderer, wandered and wandered for the enlightened one and finally he met Rumi. And she said yes. And then there was forever. #taksy #rumiandshams #drumrolls."