Bepanah Pyaar: An unsurprisingly tale of love and longing (Chapter 7)
The episode start with
Raghbir (thinks) : What just happened? I am so decent and civilized and till now I am not aware of it.
Pragati walks towards her scooty. Raghbir looks at her.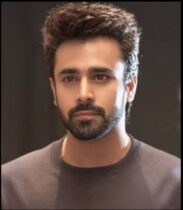 Raghbir (thinks) : Why did I beat up those unknown person at her behest? And while I know that I cannot have a timepass relationship with her.
Pragati asks Raghbir to sit behind her on scooty. Raghbir moves towards her and sits on the scooty.
Raghbir (thinks) : But why don't I feel good when any random boy looks at her?
On the way to apartment,
Raghbir (thinks) : Whenever I am with her, I don't want to stay away from her. I want that moment, time to stop. Raghbir, have you fallen in love with her?
Raghbir close his eyes and saw Pragati.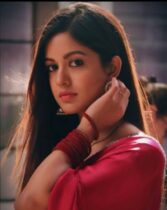 Next day,
Raghbir is standing with Tillu, while Tillu is pressing Raghbir's shirt.
Raghbir calls his Aunt Kunti.
Raghbir: Badi Maa, have you ever fallen in love with someone?
Kunti: Your uncle mostly spend his time in fields…
Raghbir: Badi Maa, before your marriage?
Kunti: Raghbir, who is that girl?
Raghbir: None. I am just asking. Do not worry. I will definitely marry Bani.
Kunti: My son, never do anything wrong with someone's sister.
Raghbir: No Badi Maa, she didn't even allow me to touch her.
Kunti: Ohhh, how are you talking to me? I am your Badi Maa. You are talking with me, as if you are my friend.
Raghbir disconnected the phone. Kunti smiles remembering the conversation.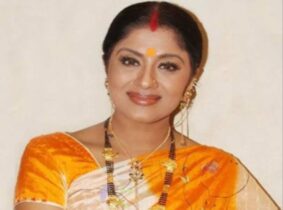 Tillu: Bro, Aunty is really smart.
Raghbir looks at Tillu angrily.
Tillu: I mean she's a broad-minded woman.
Tillu gave Raghbir's shirt to him and started singing the song 'bahut pyaar karate hain tumako sanam'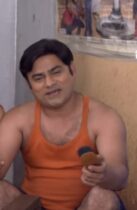 Raghbir: Tillu, do you know what love is?
Tillu: Yes.
Tillu touched the hot press on Raghbir's hand.
Raghbir (shouts in pain): What the hell?
Tillu: Love is exactly like touching a hot press.
Raghbir leaves from there and Tillu resumes his singing.
Next scene,
Raghbir asks Malkhan, Vendor of Golgappa the same question.
Malkhan: Yes, of course, I know what the love is? She said I want to drink Pepsi, I fulfilled her wish. She said she wants to eat Pizza, I fulfilled that wish also. She wanted a gold ring, I stole my mother's ring and gave her that as a present. And after that her father fixed her marriage with someone else and my results also came on the same day in which I failed. After 1 month she started her life with someone else and I started my life this way with Aalu Tikki, Golgappa etc. This is all love.
Malkhan get emotional.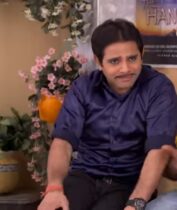 Next scene,
Raghbir also ask the same questions to the children (Ansh and Ankush) playing in Park.
Ansh: Brother, in love, one can do one's lover's homework.
Frustrated, Raghbir leaves from there.
Ankush (to Ansh) : You have not told him that in love, lovers give kisses too.
Both started laughing.
Next scene,
In Sonarika Singh's home,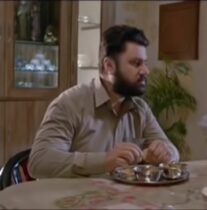 Sandeep (Sonarika Singh's husband) : For a husband, taking the name of love is also an offence. If Sonarika hears this word, then be alert and find a safe place for hiding. If you are getting food two times a day after marriage, it is more than enough. There is no need for love at all.
Next scene,
At night,
On the terrace,
Raghbir: Pragati, tell me one thing. How to know if someone is falling in love?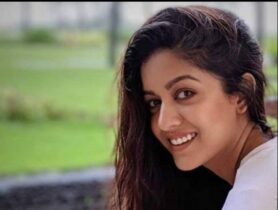 Pragati (shocked): Who Garima? You was staring at her in the club whole night.
Raghbir: No…
Pragati: Then Komal? Yes, she is. Tell me, please confirm?
Raghbir: Yaar, please don't remind me of that party. I am asking because no one in my family ever falls in love. Once my friend fell in love and ran away with the girl. But the girl's family kills him, so there is no one who can tell me about love. So tell me.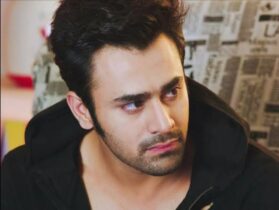 Pragati: When someone falls in love, it starts raining.
Raghbir (think): Thank God, it is not raining.
Pragati: God himself starts giving signs. The person does not feel like eating or sleeping. He gets to experience something new. But nothing happened to me. Even in the case of Sahas. He was stating that he was experiencing all these things, so I said yes. Look, what all happened. I didn't really think with the mind. You will marry your family choice but I was saying that I will do it by my own choice. I never went to my relatives' house alone. How can I spend my whole life with a person I do not know well. This is very difficult for me.
Raghbir: But they will show you his photo.
Pragati: Wow! After watching his photo, how can I know all about his nature? All this is just a formality. If we say 'no', then we will hear 'All boys are equal'. Have you ever heard that the family took the girl to meet the boy's family. Although my father agreed to my suggestion, everything was ruined because of Saahas. Now I have told my father that, he would like the boy himself. He also sent my photo to aunt. Now my advertisement has started. And dowry will also have to be given. (To Raghbir) You will also take?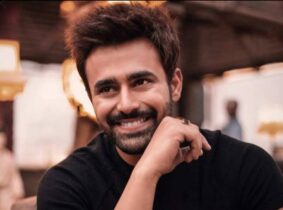 Raghbir: Yes, of course. It is traditional in our family. My elder brother took 45 lakhs. And now I am studying in Delhi. I will ask for more money with the Fortuner car. I will ask for a Fortuner.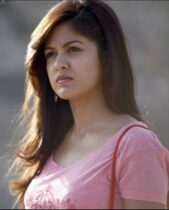 Pragati stares at him in disbelief.
Raghbir: What happened?
Pragati repeatedly hit him with a pillow.
Pragati: God give you 7 daughters.
Pragati leaves from there and Raghbir smiles.