Being with my so called kidnapper # episode 64 # King is back?
Hello peeepies aagyi me..
I lost my grandfather day before yesterday so couldn't update
Thnq all for waiting for me and for being with me in this time..
I am soooo happy as Rra replied to my comment 🙈 khushi charam sima pr haj..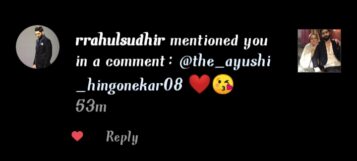 Indeed sabar ka phal shocking hota hai
I thought to post long 2 chap and end the ff but khushi control nhi hui isliye jldi post kr rhi hu..hardly 2 or 3 episodes are left..
Scene 1
Riddhima's pov
"No no no…it can't be true..my vanshu..no no..plz doctor plz save him😭" i kept murmuring crying
" We are doing our best Mrs.singhania but his body is not responding to out treatment..keep praying for him..rest is in god's hand" the doctor said and my knuckles turned white in anger..
"He is god himself..did u get that.. just treat him..or i won't mind killing u " i shouted grabbing his collar with blood shot eyes
"Bha..bhabhi..leave him..bhai will be fine" angre said detaching me from doctor
" Can i see him doctor" i said and he nodded in yes gulping down his saliva..
Feeling like Mrs.raisinghania in every way..
"Vanshh" i whisperd as soon as i saw him lying on the bed with so many equipment attached to his body..
I badly wanted to cry but i stayed mum.. because he doesn't like my tears..
"Jaan" i said sitting beside him pulling a chair..
My hands kept stroking his hairs lovingly
"Till when u will sleep like this..u used to say na u can't sleep without me in ur arms..you cheater..u lied to me..huff" i said dramatically controlling my tears..
I took his hands in mine kissing his knuckles
" Baby..tell u dada that mumma will be angry if he won't get up soon..
Your dada loves to play with ur mumma..and poor me always suffer because of him..
Now i am gussa!!very gussa!! Your dada used to fulfill my wish when i used to stay gussa from him..
Now ask him to fullfill my wish..this is your love hena😭..uth jao na vanshu.." i broke down in front of him badly..
But he being khadus raisinghania didn't respond..
"U love to trouble me alot na..fine..i am too your ziddima ..i will complied u to wake up.." i said with a determined face..
"Fine!!  U want to make me more gussa na..but think about our baby..what is his fault..
What do u want ..u want that our baby will lead  a life which we led..as a orphan..
We both suffered a lonely life..u know na how hard it was to live without father and mother..
U want that our baby will also live like this..no na..then get up na ..uth jao na vanshu plz😭 " i tried to wake him up but failed miserably
"Baby..ask your dada to wake up soon..tell him that u are waiting for him..you love him alot na..your dada also loves u alot" i said keeping my vanshu's hand on my tummy..
Beep!!!beep!!beepp..
The machine started beeping loudly and i felt a movement on my belly..
My eyes widened seeing his hand caressing my tummy..
"Pa..pari" his faint voice came and he started breathing rapidly..
"Doc.. doctor.. doctor" i shouted panicking
The doctor came along with angre and ask me to move out..
Hell!! I am not gonna leave my Vanshu!!
"Try to understand Mam..plz let me do my work" the doctor tried to make me understand and angre took me out reluctantly
"Bappa plz give me my vanshu back" i murmured pacing in the corridor
"Its a miracle..seems like your love forced him to come back" the doctor said and we three sigh in relief..
"How is he now" angre ask instantly
"He is out of danger..he just need some care and rest" the doctor said and i felt i got my breath back..
"Can i meet him" i asked like a kid..
"Once he will be conscious..u can" he said and i tapped my feet impatiently
——-
"C'mon angre.. don't be a kabab me haddi between the love birds" Maanyata said dragging angre out of the room..
Vansh kept smiling adoring the couple..
Pov ends
Vansh's pov
I opened my eyes slowly analysing my surrounding..
Past memories flashed in my mind and i tried to search my sweetheart..is she fine..
Then i saw Maanyata and angre coming towards me..
But my focus was on my sweetheart..who was standing bowing down her head hesitantly..
"Sweetheart" i whisperd asking her to come near me with my eyes..
I must say my sister is so intelligent..she took angre with her for giving us privacy..
Otherwise that dumbass don't have brain..
She came and sat beside me but still didn't look at me..
"What happened jaan.. won't u see your vanshu once" i said keeping her hand in mine..
That's it..she broke down in my arms hugging me tightly..
"Jaan what happened..see i am fine na..why are u crying now" i said patting her back..
But she kept crying vigorously
"Van..vansh..i am sorry..i..i hurted u alot..😭..i thought u will leave me again ..i am sorry..😭" she said between her sobs..
"Shhhh!!! Riddhima..i don't like tears re!!" I said dramatically and she smiled faintly
I shifted her from chair to my bed and made her sit on my lap..
"Everything is fine now.
I don't want to talk about past now.. and never ever blame urself for anything ok" i said kissing her forehead..
"Oucchhhh!!!" I whinced as she hitted me lightly with her palm..
"What was that for" i said frowning
" U asked u to pulled this stunt..what if something would have happened to you" she said hugging me tightly..
Aww..my panda is looking so adorable like this..
I stroked her hairs lovingly
"Accha tell me how is our baby ?is she fine!!" I asked caressing her belly
" How can u be so sure that she will be she!! It can be he also" she asked scrunching her brows
" I know i am gonna have my princess very soon..then we both will team up and trouble u" i said pulling her cheeks..
" Not fair" she pouted and i pecked her pout instantly
"Accha tell me..when u got to know about the baby" i asked in a serious tone..
"In morning of our wedding day..i was feeling so weak since a week then i realised i missed my periods..i checked and got to know i am pregnant..
I wanted to give this news as a gift on our wedding night but..that things happened" she said sadly ..
" Its ok..i am happy that you are fine now"..i said cupping her cheeks..
"Ahmm ahhmm!! " The doctor's voice came from behind!!
Riddhima moved back from my lap embarrassly
"How are u sir" the doctor ask checking my pulse..
"I am good " i said trying to hide my blush..
"Thnk god u are good otherwise your wife was ready to murder me" he said in a scared tone and my eyes widened in shock..
I looked at her shockingly and she bow down her head in embarrassment
" I am sorry doctor" she said in a low voice
"You are lucky sir.. your wife loves u alot" he said and left the room
Pulling her again in my lap i tucked her hair strand behind her ears!!
"Vanshh!! She moaned as i traced her waist with my fingers..
"Don't moan or we will end up in a compromising situation" i said winking at her..
"Pervert" she muttered digging her head in my chest..
"Your Pervert" i said and hugged her tightly..
I just hope everything remains like this only!!
Pov ends
Done done dana done ✅
Finally completed..hope u all like it..
Comments tapka dena
Lob u all