Behir & AdiYa FF : Chilling Visions
The journey of horror and mystery will run through your spines when children of four families get trapped in mysterious web filled with terrified and unknown happenings.
Mahir Sehgal : Charming and handsome hunk who is the center of all girls. He is extremely ambitious for photography but not serious about love and commitment.
Bela Sharma : Hails from middle class family who have is only daughter of her parents. She is quite superstitious about things which people don't believe around. Believes in true love. Best friend of Zoya
Aditya Hooda : Successful Pilot belonging from upper class family. He loves making prank all the time with his friends. Most lovable to his brother Arjun
Arjun Hooda : Introvert and mature son of Hooda family.  He is too much sorted in life with books and business. Behind all the seriousness he hides his fun loving side
Zoya Siddique : Elder daughter of Siddique family. She is very much responsible managing her father's business after he retired due to some problems. Loves her younger sister Noor
Noor Siddique : Bubbly and fun loving girl who is outspoken and stubborn about everything. She is carefree unlike her sister
Teaser 
Thunderstorm on haunted mansion on hills of Ooty. Dark night with strong winds, droplets of water, noise of somebody's plea and screaming in every wall of mansion. Frightening voice with different emotions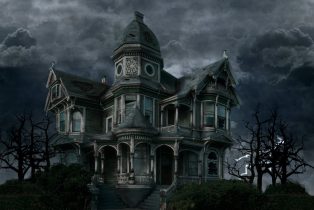 Mahir and Bela are recently married in unusual circumstances moves to Ooty mansion due to family business. They are accompanied by Hooda and Siddhique children for tour. The more they try to find out truth, all go into deep bringing light on a ugly sins done previously.