BATTLE OF DEATH AND LOVE – CHAPTER 13 (last chapter)
BATTLE OF DEATH AND LOVE – CHAPTER 13 (last chapter)
Hey, this is aldy, so Iam here with the last chapter of this FF. So please read it.
Abir:- where is this Mishti? She herself messaged me to come to backyard and now she is nowhere seen. Where is this girl?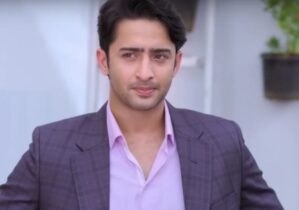 Suddenly the light get on..it was fully decorated, someone touches on his shoulder. Abir turns back, he was shocked.
Mishti:- what happened? Why are you looking me like this?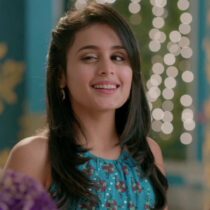 Abir:- mishti, are you ok? What is these all?
Mishti:- I want to tell you something.
Abir:- if it is about our marriage, I respect your decision. I will talk to maa.
Mishti:- are Yaar, don't interrupt me.
Abir:- mishti, it's ok. I will tell maa that you don't like me.
Mishti catches his coller and ..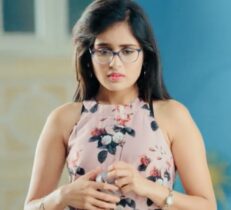 Mishti:- Mr Ajeeb Rajvansh, I had called you here to tell you that I love you.
Abir gets shocked.
Mishti:- but you are not allowing me to speak. Get your theories in your pocket.
Abir pulls Mishti closer.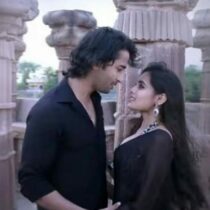 Abir:- angry chorni, I also love you.
Mishti smiles and hugs abir. Naira and Karthik smiles seeing this.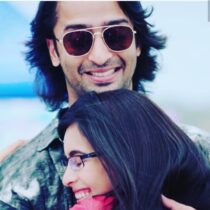 Naira:- I had said you, they love each other.
Karthik:- Haan.
Naira:- Iam so happy, now.
Karthik:- I will be happy, when your results come.
Naira:- don't make me afraid.
Karthik caresses naira's face and ..
Karthik:- I will not lose you anymore. I need you..
Naira hugs him.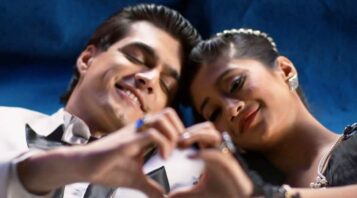 Next day everyone fixes mishbir and kukus marriage. They all were very happy.
They conducted mishbir and kukus engagement. Abir and Kunal wear mishti and kuhu the ring.
Their Sangeet was celebrated grantly, kaira, kuku and mishbir dances on janam janam song.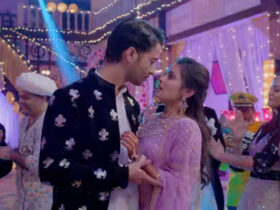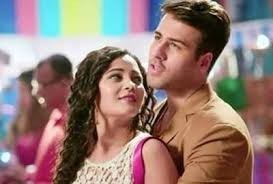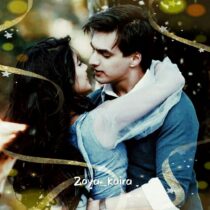 Mishbir and kuku gets married to each other.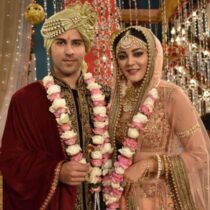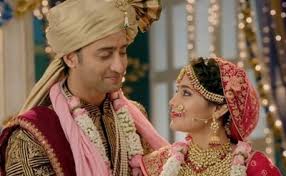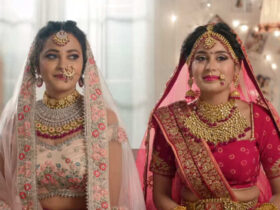 Every couples shares a romantic moments with each other.
Next day Karthik was waiting eagerly for the results. Naira serves him tea. The courier comes and Karthik opens it. It was naira's result. Karthik reads it. Everyone was worried.
Naira:- Karthik, tell me what happened?
Karthik makes a sad face.
Manish:- Karthik, what is her results?
Karthik goes to naira and hugs her.
Karthik:- god hear my prayers. Your results are good. Now you are ok.
Everyone gets happy. Naira can't believe her ears.
Naira:- means now I am ok. I have no disease.
Karthik:- Haan.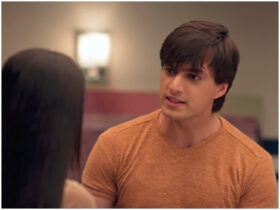 Naira hugs him. Mishti and kuhu also hugs her. All were very happy. They all dances and cuts the cake on the happiness.
It was night, kaira eats the dinner and goes to the room. Karthik back hugs her.
Naira:- Karthik, what are you doing? Anyone will see.
Karthik:- so what? Iam your husband, not your boyfriend.
Naira:- Acha.
Karthik:- Haan. And romancing with you is my duty.
Naira shies.
Karthik pulls her closer and kisses on her cheeks.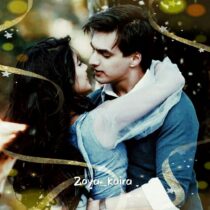 They shares an intimate moment.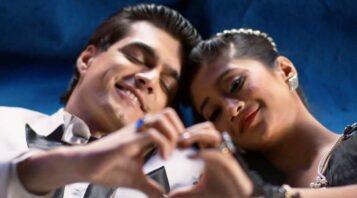 Kunal was working in the laptop, kuhu leans on his shoulder.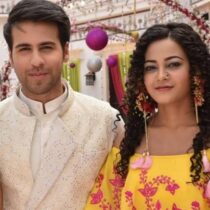 Kuhu:- when will your work ends.
Kunal looks at her and …
Kunal:- if my kuhu baby wants, then I I'll end my work.
Kuhu smiles.
Kuhu:- Acha, you are getting so romantic.
Kunal:- only for my noodles head.
Kuhu:- what? You… hippopotamus…
They laughs and shares a moment.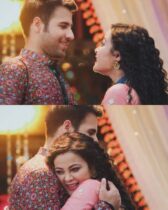 Mishti was changing her clothes, abir comes. Mishti was about to shout. Abir closes her mouth.
Abir:- chup. Otherwise everyone will come and tease us.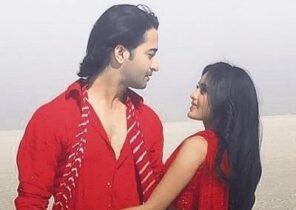 Mishti:- why did you come here?
Abir:- so what? I had come to see my wife.
Mishti:- but now Iam busy, I will come to you later. Go.
Abir:- I will not go.
Mishti:- go.
Abir:- then give me a kiss.
Mishti blushes.
Mishti:- no. I will not.
Abir makes a puppy face.
Mishti:- Acha Baba, I will give. Close your eyes.
Abir:- ok. (He closes his eyes).
Mishti kisses on his cheeks. Abir then kisses on her lips. Mishti gets shy and tries to go, but abir pulls her closer and they shares a moment.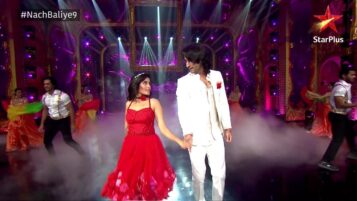 Two months had gone, it was kairas anniversary, so everyone had came to goenka house. Karthik and naira were looking so beautiful. They cuts the cake and feed each other. Suddenly naira faints. Karthik gets worried and calls the doctor. Doctor came and checks her. He comes out and tells that Naira is pregnant. Everyone gets happy. Everyone congrats them. Karthik goes to Naira and kisses on her forehead.
Karthik:- Iam so happy, Naira. You have given me all the happiness in this world.
Naira:- Iam thankful to you. They hugs each other.
Mishbir and kuku comes there.
Mishti and kuhu hugs Naira and…
Mishti:- naira dii…these Kunal and abir had already selected names.
Kuhu:- Haan. If it is boy, kairav and if it is girl kaira.
Kunal:- how is the names.
Naira and Karthik:- kairav, kaira..
Abir:- Haan. Karthik plus naira, kaira.
They all laughs. The screen freezes on their smiling face.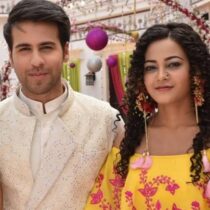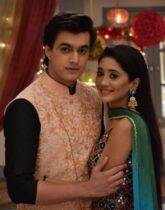 How was it? I think all of you likes it. I know, this becomes short, but hopes you enjoyed it.. please everyone comment. Also Iam very thankful to Heena 00 and all others who supported me..All silent readers please comment and support me… I will come with a new story soon…
Stay safe.