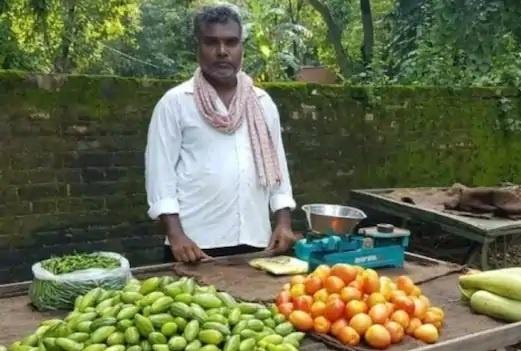 Balika Vadhu Director selling veggies in Azamgarh
The times are tough and they have taken a toll on everyone. Be it our stars from the entertainment industry, be it us or be it the people who were behind the scenes of all the glam and glamour of showbiz. Who would have thought ever in their wildest dream that one day everyone will have to face this pandemic and the consequences of it, i-e the financial crunch. Many people have lost their money, many lost their jobs and many even lost hope of even living a good life.
But there are some people who always stand up to life and fight back. One such man is the one who had the director's hat on for the popular colors' show Balika Vadhu.
Ram Vriksha Gaur who earned name and fame by being one of the directors for Ballika Vadhu is now selling vegetables in Azamgarh.
Talking about the tragedy, he said,
" I had come to Azamgarh for the recce of a film. We were here when the lockdown was announced and then it was not possible to return. The project we were working on was stopped and the producer said it would take another year or more to get back to work. I then decided to take on my father's business and started selling vegetables on a handcart. I am familiar with the business and have no regrets".
Talking about his Mumbai journey, he said, I went to Mumbai in 2002 with the help of my friend and writer Shahnawaz Khan. I worked in the light department and then in the production department of TV serials. I became an assistant director in the production of many serials first, then worked as the episode director and unit director for 'Ballika Vadhu'".