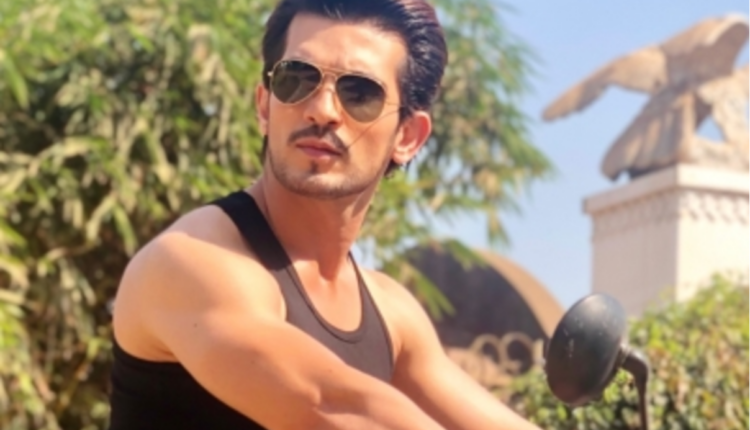 Arjun Bijlani: The primary reason behind doing Khatron Ke Khiladi 11 is my son Ayaan; want to be his hero
Arjun Bijlani, who is currently showing his daredevil side on Khatron Ke Khiladi 11, talked about the reason behind doing the show, in an interview with ETimes TV. The 38-year-old actor shared the experience of shooting in Capetown for 45 days away from his family and rediscovering himself through the show.
He shared, "I was nervous, anxious while doing the show. Because I was leaving my family here in Mumbai and going away for the show for 45 days especially when the pandemic was at its peak and there were lakhs of COVID cases and then travelling to a different country, so there was this fear. With this there was another fear that once you have said yes to the show, how would be your experience on the show. I had spoken to some friends who have done the show and they always told me it is an amazing show but it is a very difficult show and you have to be very headstrong to do it. There was anxiety about what would happen on the show. Overall I had a great experience on the show, made new friends and got a chance to work with Rohit Shetty sir. I got a lot to learn from the show. I feel all of us who have done the show have got a chance to discover ourselves while doing the show. There are a lot of things which I thought I would not be able to do ever but now I've got confidence that I can do them. Like I had earlier thought I won't ever do skydiving, I feel now I can do it,"
Talking about not getting enough time to train himself for the show, Arjun said, "I wish I was well prepared for this show. I couldn't train myself during the pandemic and I feel all the contestants felt the same. Like we didn't not get to work on stamina especially while doing water stunts. So yes I felt that had there won't be a pandemic we could have trained ourselves for the show,"
Arjun reveals that he accepted the show to make his son Ayaan proud and be his hero, "I am very happy that I chose to do the show. I think more than winning or losing, your journey on a particular show is very important. I've done so many difficult stunts and I want people to come and see me performing those difficult stunts. My mindset and thought process for doing the show was to make my son Ayaan proud and be his role model or hero. And secondly, I wanted all my fans who would come to see the show to be proud of me and not get disappointed. Its a stunts based show and if you don't perform the stunts well, then there's no point in doing it. In the overall journey how you performed all your stunts and how better you got from the previous one is very important to watch. I think my fans will be happy to see me,"
Arjun wants his fans and his son to watch his Khatron Ke Khiladi 11 journey, "I think Ayaan should be proud. When he gets to hear about the difficult stunts that I performed on the show and how I was able to perform them, then he will surely be excited to watch the show. Kids love watching adventure and animals and we have a lot of them. This show is inspiring for kids especially when they see their role model or their heroes doing difficult stunts. They get inspired and feel that even they can do it," shared he.
Arjun further shared that he has been offered Bigg Boss 15 and that the makers want him to do the show, "Right now I am focusing on Khatron Ke Khiladi 11. I haven't made my mind about it yet. Yes of course, the makers want me to do the show, but right now I haven't decided anything. So right now I really don't want to talk about it," concluded.