Ardeep Horror TS: Happy Birthday To You (epilogue)
'Tara,' Aarohi said worriedly as she heard the person sing on the other end. 'Yes that's me, the jar in which pundit captured me, it got broken but don't worry, I won't come again to bother you both, I just came back as you pleaded me, I won't go without meeting you for the last time, so come to the graveyard in which you people buried me,' Tara said from the other end of the phone and the call got disconnected. She put back the receiver and went to Deep. 'Tara called,' she told him after taking him to a corner.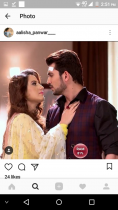 'What? Really?' he asked. 'Yes but she said she haven't come to bother me and she won't go without meeting me for the last time so she asked to come in the graveyard in which we buried her,' she told him. 'OK fine, let's go, but should we take others too?' he asked. 'Yes,' she replied and all of them including Sharmishtha, Ragini and Swara walked to the graveyard which was at a walking distance. They all kept a rose on her grave and when they all were returning, something caught their attention. They looked at each other as they saw Tara with Aarohi.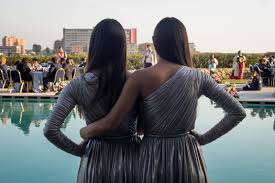 They were standing as if they were still conjoined to each other. Tara smiled at everyone. 'Sorry for whatever I did but today I m going forever and also had come back for a short time, thank you Virat bhaiya for taking us out of the dustbin and giving us a life, I will miss you people, sorry Deep, thanks to all of you for becoming a part of my life, Shomi aunty, thanks for taking care of us like your own daughters, I won't ever forget you,' Tara said smiling at them.
Tara and Aarohi walked towards them but Tara stopped after some steps and took back her arm which was wrapped around her as Aarohi walked back to them with her head turned towards Tara and the twins kept smiling at each other till Tara waved her bye and disappeared into the thin air. Aarohi turned her head towards them and once again, it got difficult for her to be alone. Once again she had to get separated from her twin. Aarohi came and hugged Deep. 'She went leaving us forever,' she said and hid her face in his shoulder crying a little. He hugged her back patting her hair.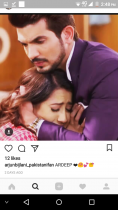 After 1 year:
A little girl with long hair till the end of her waist was running in the whole house. Aarohi was also running after her. 'Mumma, he he, you can't catch me,' she said while running. 'Tara stop na beta please. Milk is good for your health,' Aarohi said running behind her and Deep came and caught her picking her up. 'Caught my Tara finally,' Deep said giving a kiss on her cheek. They kept her name Tara in Tara's memory and still remembered her. He kissed her cheek and kept her down making her sit on couch.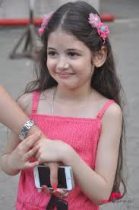 He took the milk glass from Aarohi. 'If you won't drink milk then you will be of the same height and same built all your life, look at your mom, how beautiful she is, if you won't drink it how will you become beautiful like her? C'mon drink it, good girl,' he said making her drink. 'Oh and you didn't even comb your hair, at least do this on your own,' he said and as she drank the mink, the trio went to their room and made her sit in front of mirror.
They both braided her hair from both the sides and kissed her. 'But why you both made me ready for school? I don't want to go,' she whined. 'You'll have to go to school,' Aarohi said. 'Yes, if you won't go how will you become a business woman in future? Model, actor or something else?' Deep said making her wear the shoes. She smiled. 'Now this is done and OK now get your bag, oh this bottle too,' he said making her wear the bottle around her neck. 'Thanks papa,' she said and kissed her cheek. 'Aww and where's my kiss?'
She kissed Aarohi too. 'Mumma do I look beautiful?' she asked. 'Of course why not? My baby girl is the most beautiful daughter, my fairy,' Aarohi told her. 'Am I beautiful just like Tara maasi?' she asked. Aarohi got teary eyed. 'Yes you're beautiful just like your maasi, now go, you will get late,' she said and the duo went. Aarohi talked to Tara's photo. 'You know what Tara? When you went once again na, I missed you even more after that, then I got blessed with a daughter, she grew up to be just like you, my Tara.'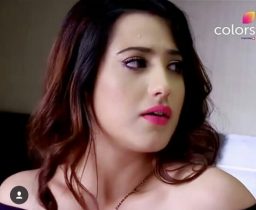 She wiped the lone tear on her cheek. 'I named her after you, it still feels like it was yesterday you left me forever, sorry for all that things, I told you a lot,' she said. She felt a hand on her shoulder and turned to see her twin Tara. 'I am still there with you, I won't ever leave you, but this time I will be always invisible, don't cry for me, I forgave you long ago,' Tara said and wiped her tears. 'I even became your little Tara's guardian angel, Tara ka Tara,' she said and Aarohi smiled.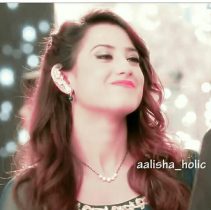 'I always protect her but by being invisible, now my life ended but you have your whole life, things doesn't always go as we want them to go,' Tara said. 'Now shake your booty, keep our photos everywhere in this room so that I m always in front of you,' Tara said and disappeared into thin air. Aarohi pinned all the photo frames on every wall of the room and smiled looking at the memories.
After 11 year:
ArDeep's daughter Tara cuts the cake as everyone sang for her. 'Happy birthday to you, happy birthday to you, happy birthday dear Tara, happy birthday to you. May you have many more, may you have many more, happy birthday dear Tara, happy birthday to you,' the crowd sang and Tara cut the cake and fed to Aarohi and they shared a hug. Aarohi kissed her forehead and blessed her. Tara fed to Deep and he blessed her and made her eat as well giving her roses. She smelled them closing her eyes and smiled thanking him. Tara kept feeding everyone while Aarohi turned their backs to the crowd walking a few steps away from them and looked at the balcony but then she felt two arms hug her from behind and the person kissed her cheek.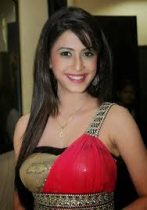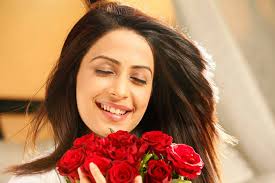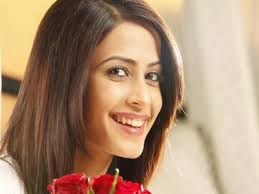 'Deep,' she said blushingly. Then the couple's daughter came and joined them in their hug. 'Mom I love you,' Tara said and kissed her cheek. 'Love you too bacha,' she replied. 'Forgot your papa?' Deep asked and got a kiss in return and they shared a hug and even took Aarohi in the hug, she smiled with her eyelids down. The crowd then sung another song for her:
Jungle mein mangal
Tere hi damm se
Jungle mein mangal
Tere hi damm se
Sab ne ye shor machaya hai
Saalgira ka din aaya hai ooo
Saalgira ka din aaya hai
Saalgira manaeingay
Pariyo'n ko bulaengay
Sab ne yeh shor machaya hai
Saal gira ka din aya hai ooo
Saal gira ka din aya hai
The crowd along with ArDeepRa danced and Aarohi lifted her eyelids to see Tara watching the trio fondly. Aarohi smiled at her and she smiled back at her. Tara disappeared and her soul was finally at peace.