Hi all!!!!
So sorry for so much delay, hope everyone are safe in this 2nd wave of pandemic.
Episode 40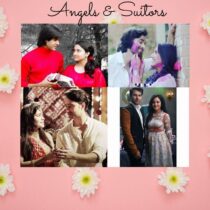 Scene 1
Abir continues to search for Mishti. He comes to a temple and prays god to show him the path to find Mishti. He sits in the floor and thinks of their moments. Just then he hear another girl speaking to pandit ji.
Pandit: Poulomi, how is Uma doing?
Poulomi: What to say pandit ji? He is so obsessed with Kanak's death. He is searching for a girl who resembles Kanak as he believe that 7 persons in a world will have same face.
Pandit: What rubbish is this?
Poulomi: I don't know what to do? He is not even understanding my love. I tried hard but nothing good is happening. Even now he brought a girl to home but she resembles exactly like Kanak.
Pandit: Really?
Poulomi: Yes.
Pandit: But Poulomi, you secure your life. Don't allow her to stay at your home for a long time.
Poulomi agrees and turns to Abir.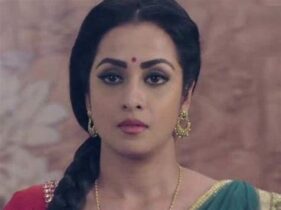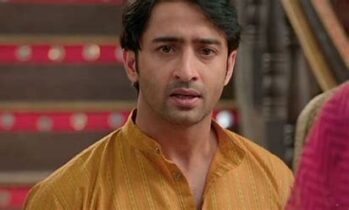 Poulomi: Hi, what are you doing here?
Abir: I came to this temple.
Poulomi: No, actually this is dubai and hindu temples are rare and this is my husband's temple. Usually no one will come here. That's why I asked you.
Abir: Actually, I was searching my wife. I came here to pray.
Poulomi gets doubt.
Poulomi: Could you please show your wife's picture?
Abir shows, she gets shocked seeing her.
Poulomi: Is she your wife?
Abir then shows his marriage pics and tells her the whole story.
Poulomi: Come with me, I'll take you to your wife.
Abir: Where is she and whom you were talking about to pandit.
Poulomi: He is my husband Uma Shankar. His first wife is Kanak and she is dead.
She shows Kanak's photo and Abir is shocked as she resembles Mishti.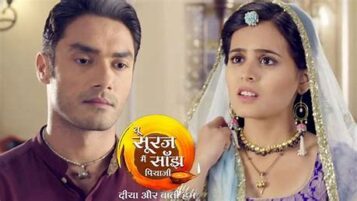 Poulomi: Don't worry, she is not your Mishti. She is Kanak. She died in her labour. After her death, I married him but he is not letting Kanak to go out of his mind. Even we are not united as he never considered me as his wife. He was in search for Kanak's face girl and accidently found your wife's photo in the newspaper regarding an appreciation of girl power. He kept on tracking and found you both are coming to Dubai. I tried my best to lock him up but unfortunately, he escaped and kidnapped your wife. Now she is safe in our house. Come and get her.
Abir is shocked to hear this and goes with her.
Meanwhile, Mishti wakes up and finds Uma hugging her and sleeping next to her. She gets shocked and screams.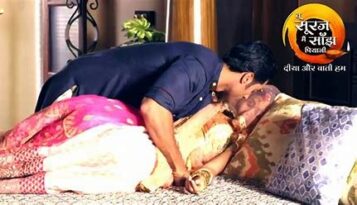 Uma wakes up.
Uma: Biwi, why are you shouting? I'm your husband and I have all rights to sleep next to you.
Mishti pushes him aside but he pulls her towards him and hugs tightly.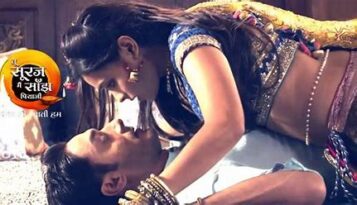 Mishti: Who are you? Leave me. I'm not your wife. I'm married to another man. Please leave me. My husband would be worried.
Uma: Look around you and see who is your husband.
She sees the room and finds their both photographs everywhere.
Uma: Now say, you are my biwi.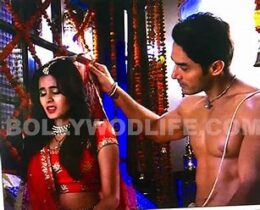 He tries to kiss her but she tries hard to push him but beyond that he kiss her. Mishti cries. She screams for Abir.
Just then Abir and Poulomi comes and hear Mishti's voice.
Abir: This is her voice, she needs me. Where is she?
Poulomi directs him to Uma's room and they both are shocked to see them in that state.
Mishti smiles seeing Abir.
Mishti: Abir, please save me.
Uma gets angry.
Uma: When I'm here, why are you calling him?
Abir comes and beats Uma. Mishti frees herself and runs. Poulomi consoles her and hugs her. Uma and Abir have a fight.
Just then, doctors come and take Uma by injecting sleeping dosage.
Poulomi: You both leave from here.
Abir: Where are they taking him?
Poulomi: They are his psychiatrists. I only called them. Let him be in rehabilitation center for some days. Mishti, are you ok?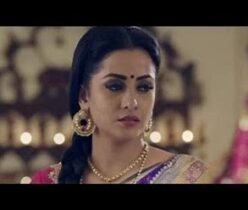 She cries and hugs Abir.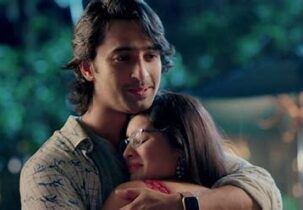 Abir: Mishti, I'm sorry for not saving you.
Mishti: I need to ask sorry Abir. That man kissed me and hugged me.
Abir: Mishti relax, nothing happened. I won't tell these things to family and you also don't tell.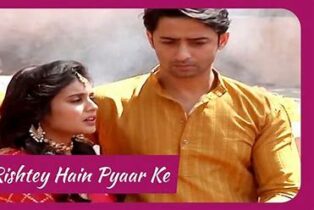 Mishti nods.
Just then a young boy comes and calls Poulomi as ma. He sees Mishti and calls her as Kanak ma.
Mishti is shocked. Abir tells her about Kanak which shocks her. Mishti then hugs that boy and leaves with Abir.
She is in a distressed state.
Scene 2
Priya's operation is going inside. All others wait outside. After 5 long hours, doctors inform them that Priya is cured.
Doctors: She is cured but please don't tell her anything that gives her stress.
They leave.
Kuhu: Then don't tell about us.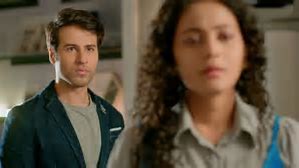 Kunal: No Kuhu, that will be wrong. Whatever may happen but I won't leave you for anyone. We will tell this to her right away.
Priya's parents also agree.
Priya's mom: Yes Kuhu, Kunal is right. If we don't tell then that will bring more complications in everyone's life.
They go in. Priya opens her eyes and sees everyone.
She gets happy to see her parents and sees Kunal and Kuhu holding hands. She also sees mangalsutra in Kuhu's neck and gets shocked.
Kunal: Priya, how are you?
Priya: Fine Kunal and who is she?
Kunal: She is my wife, Kuhu.
Priya is shocked and thinks of their lovely days. Her bp gets raised and faints. Nurse checks her and tells nothing serious and that faint is due to the effect of injection.
All are relieved.
Adithya and Zoya leave.
Kunal: Aunty, we will come tomorrow morning. If you need anything this night, please call me.
They agree and Kuhu Kunal leaves.
Kuhu Kunal reaches home.
Kuhu: Kunal, she must be sad to hear our news.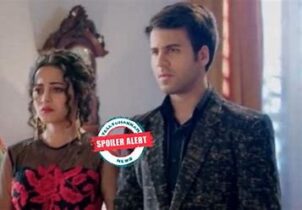 Kunal: But Kuhu, I'm guilt free now.
Kuhu: Why?
Kunal: I was thinking about our lives a lot and how to face Priya but now everything is sorted.
Kuhu smiles.
Kunal: You sleep, I'll freshen up and come.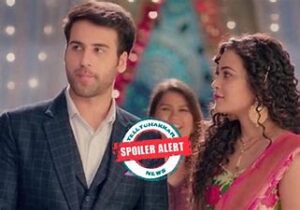 Kuhu sees Kunal and admires him as a golden husband.
They both sleeps. At midnight, suddenly Kuhu wakes up. She wakes up Kunal too.
Kuhu: Kunal, wake up.
Kunal: What happened?
Kuhu: I need strawberry ice-cream.
Kunal: But you won't like strawberry right?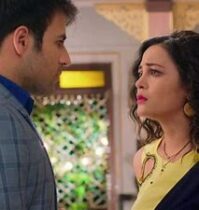 Kuhu: Your baby is asking. Please bring me.
Kunal: Where will I bring at this midnight? I'll buy you tomorrow morning.
Kuhu: No, I need now. Go and bring me.
Kunal thinks that it is pregnancy cravings and mood swings.
Kunal: Ok fine relax, I'll bring you the ice – cream.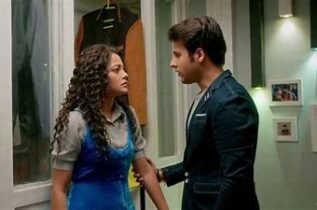 Kuhu smiles.
Kunal goes down and goes to kitchen. Parul who is sleeping in next room hear some noise in kitchen. So, she comes there and surprised to see Kunal there.
Parul: Kunal, do you need anything?
Kunal: Yes, actually Kuhu needs strawberry ice-cream now. All shops must have been closed. So, I thought to make something.
Parul: You come this side, I'll make you something.
Parul then mixes strawberry syrup with milk and makes a strawberry milk shake.
Kunal: But she needed ice-cream.
Parul smiles.
Parul: Kunal, this is her craving for strawberry. You give her, she'll drink. And tomorrow make sure, you buy more ice-cream and stock it.
Kunal takes the shake and leaves. While leaving, he turns back and says thanks to Parul which makes her happy.
Kunal leaves. He comes to Kuhu but finds her sound asleep. He then drinks the shake himself and tells that Parul's hands have some magic because whatever she cooks, it tastes wonderful.
He then sleeps.
Scene 3
Mini – Neil's grand reception party!!!!
Preet and Bobby anchor the party.
Mini's friends dance and everyone attend the party. All bless the couples.
Mini and Neil dance together. Seeing them all feels happy. Kia and arya too dance with them.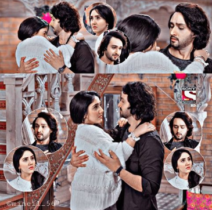 Mini: Neil, finally we made it.
Neil: Yes, sorry Mini.
Mini: Sorry for what?
Neil: You suffered a lot because of me.
Mini: It's not because of you. It's for you and your worth is more than suffering.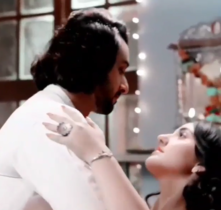 Neil smiles.
Neil: I'm lucky.
Mini hugs him.
Hanuman: Young couple, you romance later in your room. Now everyone are watching you.
They smile in shy.
Arya comes to Mini.
Mini: Chutanki, why are you seeing me like this?
Arya: Veer Balika, now Kia is calling you as ma and then you will have your child. Then will your love will get lower for me?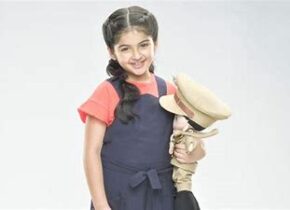 Mini and Neil are shocked to hear that from her.
Mini: Chutanki, no matter who come in my life, you are my first daughter and everyone are after you only.
Neil: Yes, chotti madam, you are our little sunshine. How can we low our love towards you?
Mini: Chutanki, if relations get increased, then love will be multiplied. It won't get divided.
Arya smiles and hugs Mini.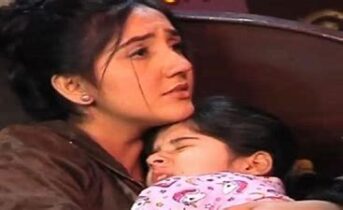 Scene 4
Naina's family comes to Shubam's home. Shanti and Poonam bhabi also accompanies them. Poonam bhabi does a video call and hide her mobile so that Naina, Sameer, Preethi, Swathi, Munna and Pandit see it from their home.
Preethi: I'm scared, I don't want any sort of relation now.
Pandit: Preethi, I'm sorry.
Preethi: It's ok leave it. Everything happens for a reason.
Swathi: Guys, everyone came. See there.
Nirmala comes and talks sweetly and even Shubam speaks good. Anand and Bela like their family a lot.
Nirmala sees Shubam…
Nirmala: We have some confusion.
Rakesh: What confusion?
Nirmala: I want a bahu who will be in my house and not work.
Anand is shocked.
Beena: But Preethi came here to study, she loves to pursue her passion. And that will be bad if we forbid her.
Nirmala: But I don't want a working woman.
Shubam: Aunty and Uncle, sorry for wasting your time. Please don't accept this relation. I love Preethi a lot and I want her to be happy. Her happiness lies in her passion and I don't want to sacrifice it for my sake. Then I will be feeling guilty for entire lifetime.
Nirmala: Shubam…
Shubam: Ma, please stop it. Apologise me and my mom.
Anand: No beta, you are so matured and good. Preethi should be lucky but it's ok. We leave now.
They all leave. Meanwhile kids get happy and screams.
Preethi and Pandit hug in joy without even their knowledge and then breaks hug after realizing. All smiles seeing them.
Meanwhile, Naina gets a call and gets happy.
Sameer: What call it is?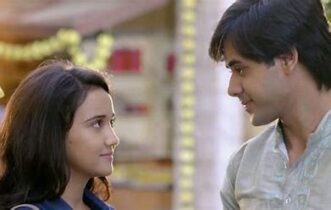 Naina: Sameer, I told you about the interview with Sushi Meetal, the famous producer regarding story writing job?
Sameer: Yes.
Naina: I got selected.
All gets happy and wish her.
Naina: Now I can continue my profession as well as passion.
Sameer nods yes and hugs her!!!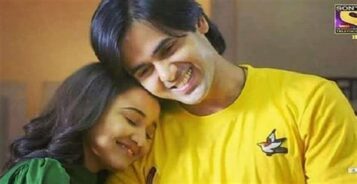 !!!To be Continued!!!
Precap: Abir and Mishti consummate!!! Priya gets jealous seeing Kuhu – Kunal's closeness!!! Neil sights Mini at Patiala Babes restaurant!!! Naina's first day work!!!