Angels and Suitors ft. Mishibir, Kuhukunal, Samaina and Mineil – Episode 29
Hey all!!!! Sorry for a delay update!!!!
Wishing you all a happy Pongal, Sankranti, Lohri!!!!
Recap: Wedding Shopping of the couples.
Episode 29
Scene 1
Neil calls Arya and Kia, but the call does not get connected. So, he decides to go out and call. Mini too goes along with him. Just then,
Isha: Hi, my ex-husband.
Mini and Neil turn and get shocked to see Isha there.
Isha: Are you surprised seeing me?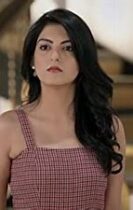 Neil: What are you doing here?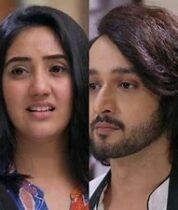 Isha: This is my city Neil. And congrats for your wedding. I got to know from the restaurant that their Mini madam is getting married. So, I came to wish you.
Mini: We doesn't need your wishes.
Isha: Bride should not get this much anger Mini. You are getting married to my ex-husband, ex-lover. So, I thought to give some tips on handling him.
Neil: Shut up Isha.
Mini: Isha, I don't need any tips from you. It's better you leave orelse, you will be ashamed.
Mini holds Neil's hand and leaves. This irritates Isha.
Isha: Wedding will happen and I will be the bride Mini.
She smiles evilly and leaves.
Mini tells everyone about Isha's arrival.
Zoya: Mini, we are all with you. Don't worry, nothing bad will happen.
Mishti: Yes, let's tackle her.
All smiles.
After sometime, everyone buys clothes and leaves….
Scene 2
The next day, Zoya comes down at morning and finds the house is getting decorated.
She sees Anjana and Harsh taking care of the arrangements.
Zoya: Aunty, uncle, why are you decorating the house?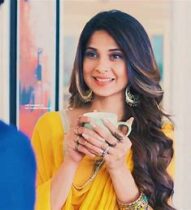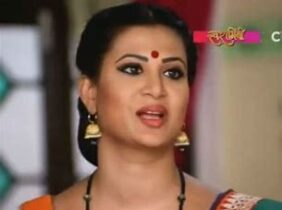 Anjana: You will get to know at evening.
Harsh: Till the, it will be a surprise for you.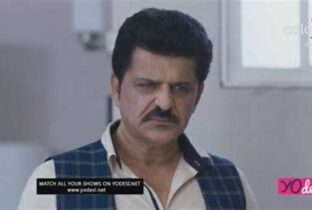 Zoya gets confused.
Zoya: Where is Adi?
Anjana: He will come now. You go and have breakfast.
Zoya gets confused seeing their behaviour.
She calls Mishti, Naina, Mini, Kuhu and also the boys but no one picks.
Neha calls her.
Neha: Zoya, could you come to my home?
Zoya: Yeah when?
Neha: Afternoon.
Zoya: Ok, why?
Neha: You come; I'll say.
Zoya (to herself): Why everyone are behaving so weird?
At afternoon, Zoya goes to Neha's home.
Neha: Ah, Zoya come. She is my friend. She is a budding makeup artist. She needs models for her portfolio. So, I thought to call you.
Zoya: But…
Neha: She will complete soon. I will help you.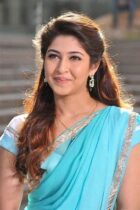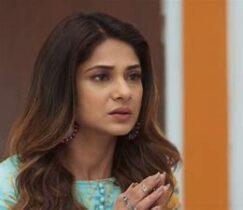 Neha convince Zoya for doing makeover. She agrees.
They deck up Zoya as a bride. Neha also does makeup.
After sometime, Anjana calls Zoya.
Anjana: Zoya, it's emergency. Come home as soon as possible.
Zoya: What happened aunty?
Anjana: You come soon.
She disconnects.
Zoya worries.
Zoya: Neha, aunty asked me to come home soon. I'll leave now. I'll send this dress and jewels through driver.
Neha: No worries, I will also come with you. You are so restless.
They both go home quickly.
Zoya comes home and opens the door. She sees darkness all over.
Suddenly lights get on and she is surprised and shocked to see the decoration and also all her friends and relatives.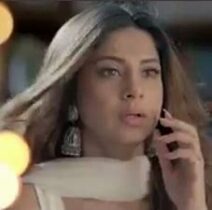 She then sees the name board featuring her and Adi's name.
Adi comes near to her.
Adi: You wished to have a function, right? So, I arranged.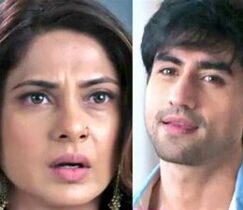 Zoya gets emotional and tears.
They both hug each other.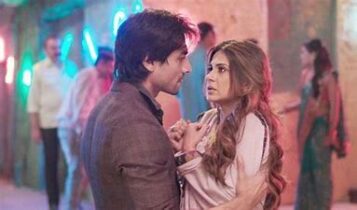 Anjana: Enough of your hug. Let's start the reception party.
All smiles and starts the party.
Zoya is on cloud nine.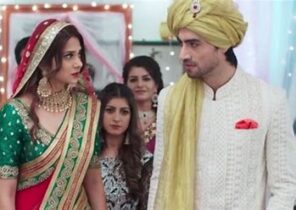 Munna: Ok, it's time for the couple dance. Let's welcome all the couples to come and dance on the stage.
Samaina, Mishbir, Kuhukunal, Mineil and also Adi-Zoya dance for songs!!!!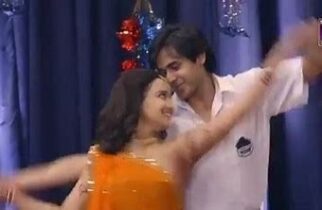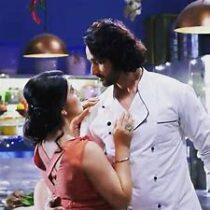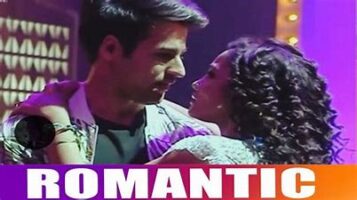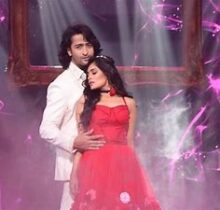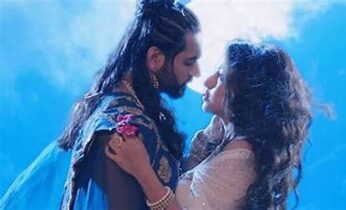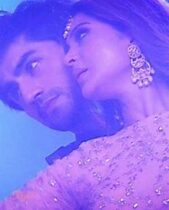 All their dances were romantic and a treat to watch.
Scene 3
After sometime,
Naina: Where is Preeti? Did she not come still?
Munna: Pandit went to pick her up.
Sameer: They will come. It is raining heavily outside.
Meanwhile, Pandit comes to pick Preethi.
Rakesh: Preethi and Pandit, go there safely. It is raining.
Preethi: Tauji, we will take care. You relax.
They both go down but seeing the rain, they stand at the corner.
Preethi: Pandit, it's so dark here.
Pandit: Yes, wait, I'll on my mobile torch.
Just then, Preethi slips. Pandit holds. They both have an eyelock.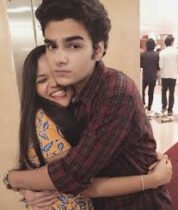 Pandit: Still now, you are not used to these heels.
Preethi smiles…
Shubam sees this and fumes.
Pandit: We will do one thing; Looking at this situation, I think we can't go. It's better to stay here.
Preethi: It's raining so heavily. We can't even go back to our home.
Watchman comes.
Watchman: Pandit beta, what you two are doing here. It's raining so heavily. I'm leaving now.
Pandit gets an idea.
Pandit: Uncle, can we stay in your room for some time. Because, it is raining and we can't go back to our home.
Watchman: Sure, you can stay.
They thank him and he leaves.
They both go in and lock the room.
Preethi feels thirsty.
She sees a water bottle and drinks water. She senses a different taste but she drinks.
That was an alcohol mixed water by watchman for his use.
Preethi gets into a drunken state. Pandit worries why is she behaving like this.
Shubam comes and sees this through the window.
Preethi: Pandit, you know what? I too love you, but I won't tell to you till I achieve something.
Pandit gets happy hearing this. Shubam gets angry.
Pandit: Preethi, listen to me. You are not in your original state. Come and sit here.
She gets up and falls on him.
Preethi kiss Pandit.
Pandit avoids her but she hugs him and kiss him.
After sometime, Pandit too kiss her. He lifts her and make her lie on the cot.
They both get intimate. Seeing this, Shubam gets angry. He quickly breaks the door and beats Pandit.
Pandit gets shocked. Shubam covers Pandit with her pallu and lifts her.
Shubam: Pandit, you are so cheap. She is in a drunken state and you are taking advantage of it.
Pandit: Who are you to lift her? And why are you confronting me?
Shubam: Because I love her. I love her blindly. I can't see her with you like this.
Preethi faints.
Shubam: Listen Pandit, I won't tell this to anyone. Now come with me to your home. I will leave Preethi there. Tell her tauji that she slipped and fainted. And ask him to give her some rest.
Pandit: Why should I listen you?
Shubam: If you don't, then I will tell this to her tauji, and he will send Preethi back and also a big problem will occur for Sameer and Naina's wedding. And also, your character will be tarnished.
Pandit: Ok fine, come. But trust me, we love each other a lot. And I agree that I made a mistake by taking advantage of her situation. But I did that because I know that she is my girl.
Shubam: Mind your words Pandit. She is going to be my wife soon.
Pandit: Let's see.
They both challenge themselves and go to the home. Shubam makes her lie on the bed. Preethi suddenly holds his hands in a dizzy state. He slowly caresses her face and head. He gives a forehead kiss and leaves.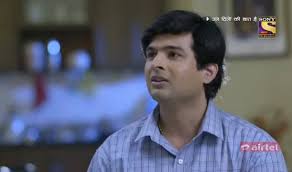 Pandit sees this and gets angry!!!!
Scene 4
Hanuman and Babita are in the restaurant.
Babita: Shall we go home? It's time for closing.
Just then, Ashok comes in worriedly and calls for help and Mita is in labour pain.
Hanuman and Babita gets shocked.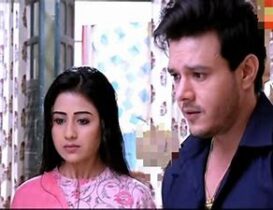 Hanuman ask Babita to help her.
She agrees and ask him to bring Mita in.
Ashok brings Mita and Vihaan in.
Hanuman: When did pain come?
Ashok: Just now, we came to nearby shop and suddenly her pain started. It's late already.
Babita takes her inside the kitchen and helps her in delivery.
Hanuman ask Ashok to be strong.
Vihaan sees Mini and Arya's photo.
Vihaan: Papa, is this girl and the one who came to our home are same?
Ashok: Yes.
Vihaan: Who is she to me?
Ashok: She is your elder sister.
Hanuman sees them.
Mita: Babita, I think I won't survive. Please promise me that you will take care of my children too.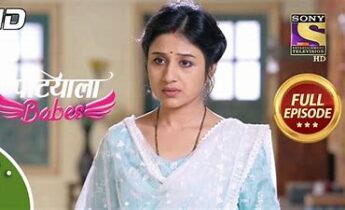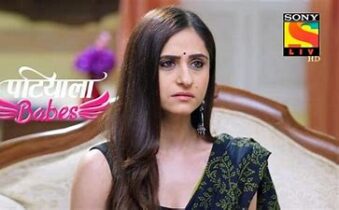 Babita: Don't worry. Everything will be ok.
After a hard toil, Mita delivers a girl baby.
Both baby and Mita are fine.
Babita comes out and tells them. They too rejoice. Babita and Ashok see each other and think of their happy days when Mini born.
Babita cries and leaves to look Mita.
!!!To be Continued!!!
Precap: Preethi slaps Pandit!!! Shubam's mom come with a proposal talk to Rakesh!!! Everyone's family comes for the haldi ceremony!!!