Angels and Suitors ft. Mishibir, Kuhukunal, Samaina and Mineil – Episode 23
Hey all!!!
Scene 1
Mahi calls Vikram but the call does not connect. She gets angry.
Mahi: What is the man doing? Why does he not pick up the call?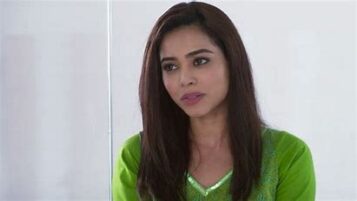 Seeing her angry, Mahi's mom comes to talk with her.
Madhu: Mahi, why are you tensed?
Mahi: Vikram is not picking up the call. I don't know what is happening there.
Madhu: Where?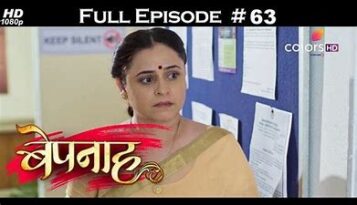 Mahi: Between zoya and Adi…
Madhu: Zoya…. why are you still behind her? She gave all your brother's property to us.  Let her stay happy wherever she is. In fact, more than us, she was more affected due to Yash's death.
Mahi: Ma, what are you speaking? I can't leave her like that. She separated me from my brother and now she is taking my Adi too…
Madhu: Adi….???
Mahi: Ok ma, I'll tell you the truth. I know Adi even before bhai's death. I met him at the Airport and he helped me through some process. I was attracted to him and found his home somehow and went to propose him. But he was married. I was devastated. But after his wife's death, I thought to console him and make him mine. But this Zoya came here too. They both are in love now. Vikram loves Zoya and I love Adi. So, we decided to separate them and made a plan.
Hearing this, Madhu slaps her hard. This shocks Mahi.
Madhu: I didn't know that you would stoop so low. How can you do this? This is not my upbringing.
Just then, Adi and Zoya's parents come inside…
Madhu: Why do you came here? We didn't invite you.
Adi & Zoya: We did.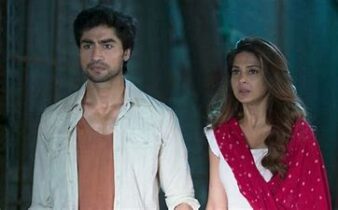 Madhu and Mahi are shocked to see them there.
Mahi fumes in anger seeing them together.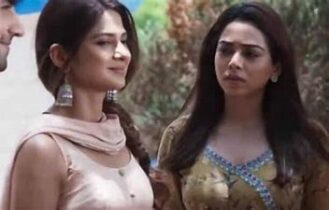 The police cops bring Vikram with them.
Cop: Mam, we are arresting Mahi on criminal charges.
Mahi: No, I didn't do anything.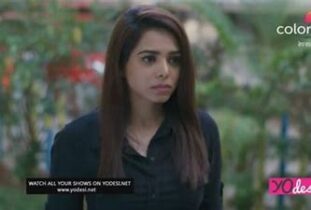 Adi: Mahi, you are caught. We stood outside and heard your confession. We thought to come in and confront you but you yourself blurted the truth out.
Mahi is hell shocked. The cops arrest her.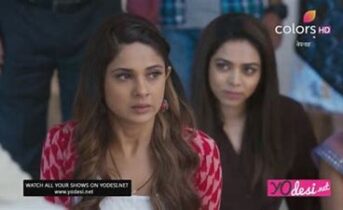 Mahi pleads her mom to do something.
Madhu: You did mistake Mahi. So, you should be punished.
The cops take Vikram and Mahi.
Zoya: Madhu aunty, I'm sorry. Even today, I'm the reason for your daughter's crime.
Madhu breaks and hugs Zoya.
Madhu: No Zoya, I made wrong. My upbringing is wrong. My both children did a huge mistake. You are a victim of both siblings mistake. If you can, please everyone forgive me.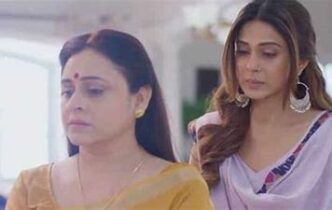 Zoya: No aunty, you no need to ask forgiveness. Leave this.
Madhu: Shall I say something? Why don't you both get marry each other?
Adi and Zoya see their respective parents.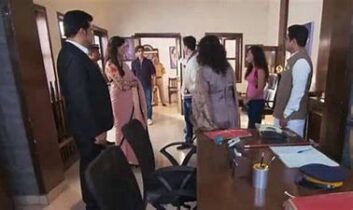 Zoya's dad: I'm ok with this relation. I made a mistake in Zoya's past by not accepting them. Now, I accept Adi whole heartedly.
Adi's dad: We are too ok with this relation. We want our son to be happy.
Adi and Zoya are on cloud nine.
Zoya's dad: Ok, wedding will be in whose style?
Adi's dad: It will be like ours.
They both argue…
Adi and Zoya look at them and laughs.
Adi: Guys relax. We know that this will happen. So, we decided something. We gonna marry today.
Zoya's dad: Where?
Zoya: Here.
Adi takes the mangalsutra out from his pocket and goes before and idol. He also makes fire there.
Adi: With the proof of fire, god and all you elders, we are going to marry.
He ties mangalsutra around her neck. All throws flowers on them. All are happy. They take vows.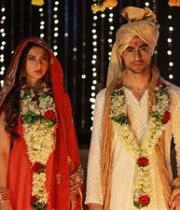 Then they both read namaz. Both parents are surprised.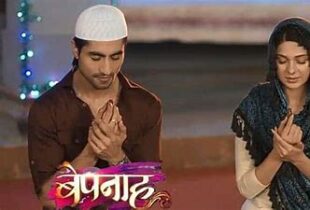 They get blessings from all.
Adi: Wedding is completed. We will have reception next week.
Adi's mom: As you say…
Adi – Zoya hug!!!!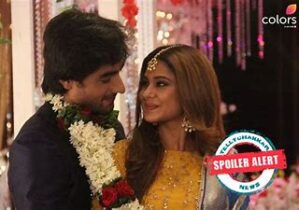 Scene 2
Mini and Neil take Kia to a park.
Mini: Kia, do you like this place?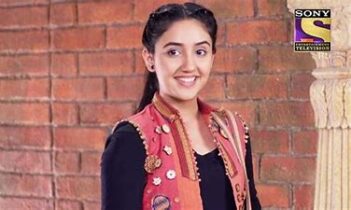 Kia: I love it.
Mini: Do you love us?
Kia: I love you both…
Mini: Kia, listen to us for a minute.
Neil: Kia, when me and Mini get marry, many things will change around you. But you should not worry for that.
Kia: I love Mini more than you papa. She takes care of me very nicely.
Mini: I will always love you. You are my daughter Kia. Every girl will become a mom after wedding. But I became before wedding itself. Always you will remain my girl. Promise me, you should not leave me for any reason. I won't force you to call me as ma.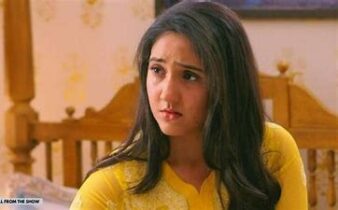 Kia: I promise you Mini mumma. I won't leave you ever.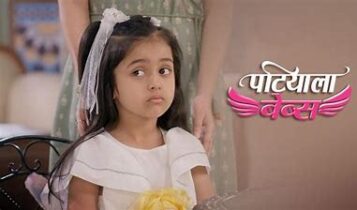 Mini and Neil get emotional.
Neil kiss Kia and hugs Mini.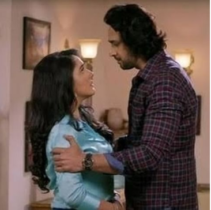 Ashok hears this from other side and feels emotional.
Ashok: Mini loves Kia and Neil whole heartedly. I should not wreck her life. Let her live peacefully.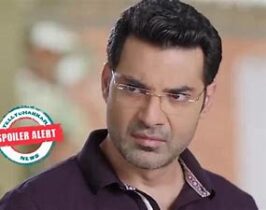 He sees them playing and gets happy. Just then a person comes to stab Mini. He sees that and thinks this would be Isha's plan. He runs to Mini and save her from danger.
Neil and Ashok beat that man and he runs.
Neil: Thanks sir.
Ashok: Mini, are you alright?
Mini: Neil, we will leave.
She goes ignoring him.
Ashok is left sad behind!!!
Scene 3
After 2 days, Mishti and Abir convince family members that they are going to Norway regarding NGO work and leaves.
Kuhu calls Varsha.
Varsha: How is honeymoon going?
Kuhu: Awesome mom. Btw, where is Mishti? I tried to call her, but she is unreachable.
Varsha: Mishti and Abir went to Norway.
Kuhu: Why?
Varsha: Regarding some work.
They both talk for a while.
Kuhu: Kunal, Mishti and Abir went to Norway regarding some work. How it will be us going there and surprising them?
Kunal: Nice plan. Let me check if any tickets are there.
He checks and gets tickets for that day itself.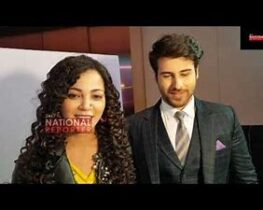 Kunal: Kuhu, I got tickets and also, we will reach ahead of them.
Kuhu: Really… Ok go and pack. We will leave.
They both pack things and boards the flight. After sometime, they wait for Mishti and Abir at airport.
Mishti and Abir arrive there.
Kunal stands to go to them but Kuhu pulls him down.
Kuhu: Don't go there. We will follow them silently.
He agrees and follows them.
Mishti and Abir directly go to Priya's house. Mishti feels nervous. Abir comforts her.
They reach the home and goes forward. Kuhu and kunal too follow them.
Mishti sees Priya's pic and get emotional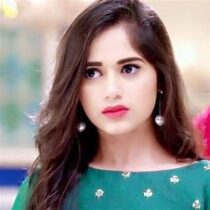 Priya's mom and Mishti hug and cry!!!!
Kuhu: Who is that lady?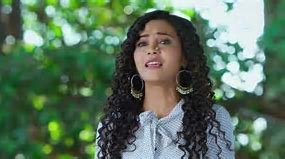 Kunal also get shocked seeing Priya's parents.
Mishti goes to Priya and cries sitting next to her.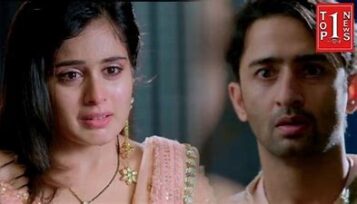 Kunal is shocked to see Priya there. He comes running to her and cries. This shocks Kuhu, Abir, Mishti and Priya's parents.
Abir: Kunal and Kuhu…How you come here?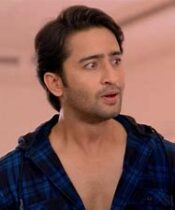 Kunal: Bhai, why didn't you tell me about Priya?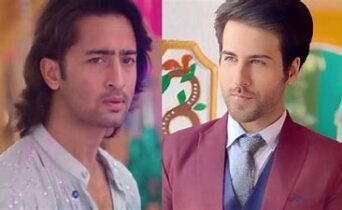 Abir consoles Kunal…
Mishti goes to Kuhu and tell her everything. Hearing this, she is heartbroken. Kuhu runs out.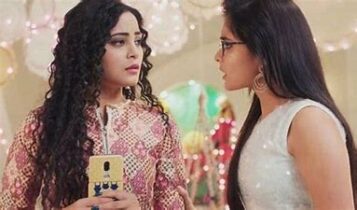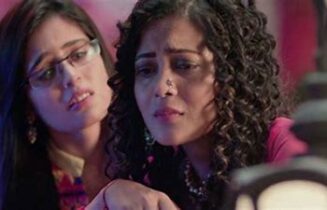 Kunal an Abir follows her and tries to talk with her.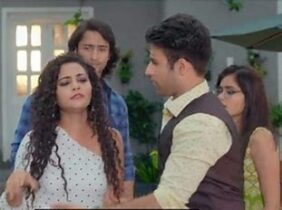 But she doesn't listen to anyone. She slaps Kunal for hiding the truth.
Kuhu: You broke my trust Kunal.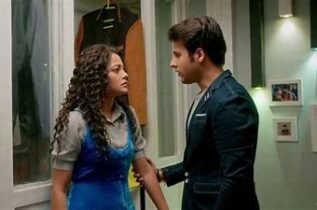 Kunal: No Kuhu listen, she was my past which I was forced to forget. Now she is just my past. You are my present and future. Please stay with me.
Mishti: Yes Kuhu. Priya is a past in all our lives. You don't get upset.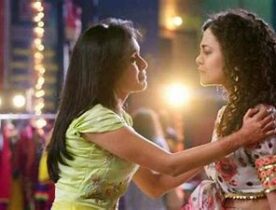 She hugs Mishti…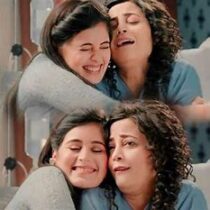 Kuhu: Will I remain your favourite sister or…???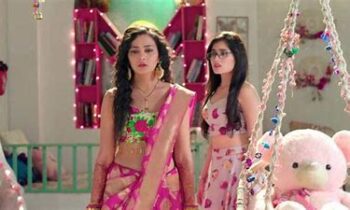 Mishti: You will be my favourite ever.
Abir: Kuhu, please don't compare yourself with Priya. Both are different for us.
Abir hugs Kuhu and comforts her.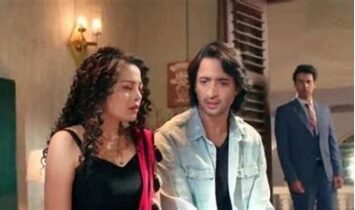 Kunal also hugs her!!!!
!!!To be Continued!!!
Precap: Preethi reaches Mumbai and meet Shubam…Neha-Prithvi's quality time… Kuhu tells everyone about shifting Priya to India…Samaina's romance…