Angels and Suitors ft. Mishibir, Kuhukunal, Samaina and Mineil – Episode 21
Hey all!!!
Recap: Sameer's memory returns… Kukunal's honeymoon…Zoya experiences spooky things…
Episode 21
Scene 1
Sameer and Naina get ready for their first day class. The friends get connected in the video call.
Preeti: Only we girls are separated from you.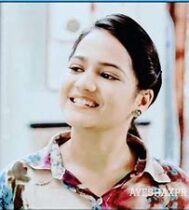 Naina: Yes. Munna and Pandit are there with Sameer. But I will miss you three.
Swati: Naina, don't worry. Me and Kamya are also pestering our parents for higher studies.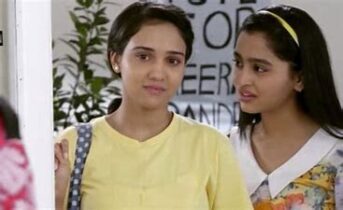 Munna: Really?
Kamya: Yes. That too in Mumbai, your university only. Atleast we would be in same campus and would meet during breaks.
Sameer: That's good news. Come soon.
Swati: Almost parents are ok with it. So, you can expect us soon there.
Naina: When you come here, we can stay together.
Kamya: Perfect Naina.
Preeti: Ok, you people go and get ready soon. It's time. We miss you.
Naina,Munna,Pandit and Sameer: We too miss you.
Then they hang the call and goes.
Poonam serves breakfast for the boys.
Sameer: Bhabi, why are you doing so much work? We could eat there itself.
Poonam: Sameer, I'm doing this for you people. I regard you three as my own brothers. I won't get tired in doing this for you.
Sameer and Poonam hugs!!!
Naina goes to kitchen and sees Shanti and Rakesh cooking together.
Rakesh: Shanti ji, you can sit. I'll do the work.
Shanti: No, it's ok. I know that you are weak in cooking and Naina took care of this on these days. But today, if she cooks then it will get late. So, I came here to help you.
Rakesh: Thanks Shanti ji. Shall I help you?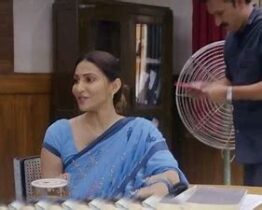 Shanti: Yeah sure. Fill this bottle with water and also fill these dry fruits for Naina.
He does.
Shanti gives a byte to Rakesh for tasting. They spend a good quality time. Naina looks at this and smiles.
She goes to her room and takes her mom's picture.
Naina: Mumma, I wish papa and Shanti teacher get along well. I really love shanti mam as she is the one motivates me all time. During school days, she always took care of me as a mom. I wish she becomes a mom to me. Hope you will do this for me.
Rakesh calls Naina. She goes.
Rakesh and Shanti serve food to her. Shanti feeds Naina.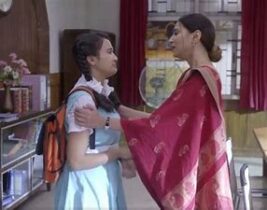 Naina gets emotional. Rakesh also sees their bond and smiles.
After sometime, Naina leaves to class with the boys.
They come to the university and goes to their class.
Munna: Sameer, do we need to go in really?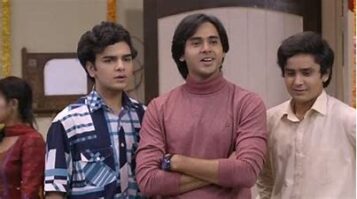 Pandit: Why are you asking this?
Munna: We came to Mumbai as Sameer lost his memory. But now you both are united. So, we will do something else in Mumbai. But not the class again.
Naina laughs.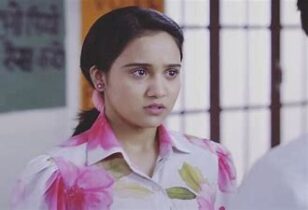 Naina: You people should come in. I'm worried as I will be alone here without my girls.
Sameer: Naina, this is not like our usual college. The hours here are just 3. After that class will get completed. Then we can go home. So, don't get scared that you will be all alone.
Pandit: Ha Naina.
Munna: After the class, we will go out and then go home.
Sameer: Pakka. Now come in.
They enter the class. The staff comes and takes attendance. Naina and the boys think of their school and college days where the girls also would be present and also how much the fun they did while taking attendance.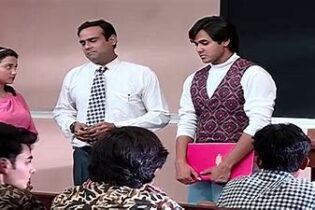 Yeh un dinon ke baat hai plays!!!
Scene 2
Ashok and Mita along with Vihan come to Patiala Babes restaurant.
Ashok: Do, we really need to go to this hotel. We can go to some other hotel.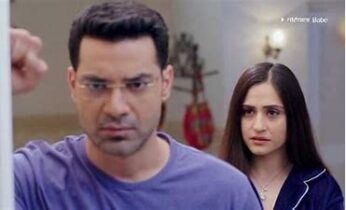 Mita: It's ok. Come let's go in.
Mita thinks to make Babita jealous. She goes in and finds no customers there.
Ashok: It is not open yet. No one is here.
Mita: See if any employees are here.
Just then they hear a noise from kitchen.
Hanuman: Neil, feed Mini. These two girls will never take care of themselves.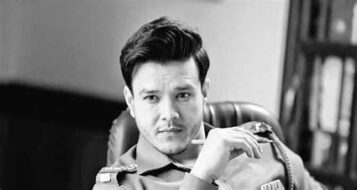 Neil: Yes uncle. They always have their breakfast as brunch only. Aunty, hereafter you should take care of yourself more as you have a baby inside you.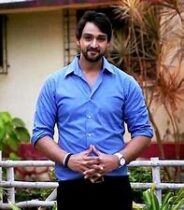 Ashok and Mita see this. Ashok gets shocked and hurt knowing that Babita is pregnant. He then remembers the days when she was pregnant with Mini and their happy days. Mita gets irritated while watching this.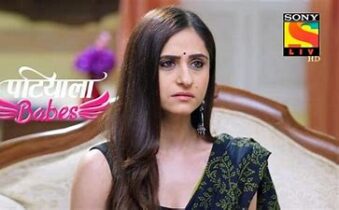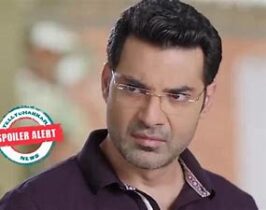 Mini: You both also didn't had anything. Now you eat.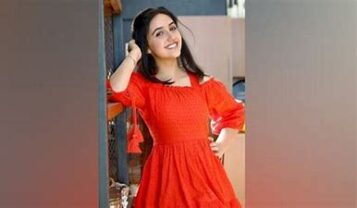 Babita: Yes, mini feed Neil. I will feed your dad.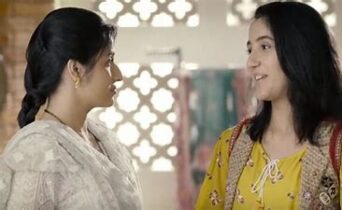 They all smile and feed each other.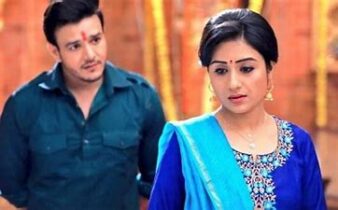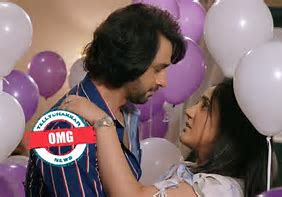 Seeing this, Ashok gets angry. He accidently makes a plate fall and make some noise. All four turn and see Ashok and Mita.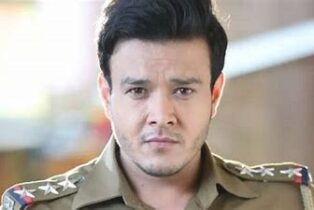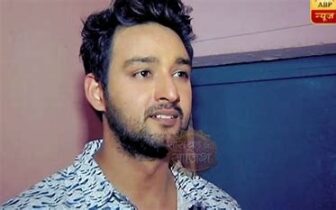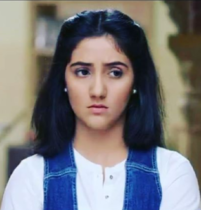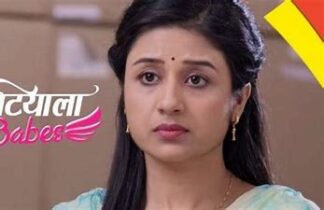 All gets shocked seeing them here.
Neil: Sorry sir and Mam. The restaurant opens at 9am only.
Ashok leaves angrily. Mita stares at Babita and goes thinking that her plan failed.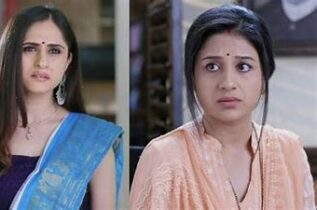 Then these 4 continue to feed each other.
Scene 3
Zoya wakes up and finds Adi's note written that he is going to look farm and will return in an hour.
She then wakes up and get freshen up. She comes down and look at Ram standing. She looks at him weirdly.
Ram: Mam, shall I get you breakfast?
Zoya: Did Adi had?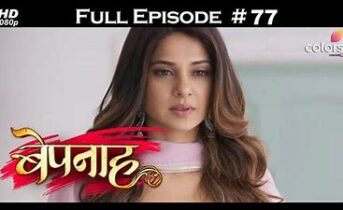 Ram: He told you to have and he will have in the farm.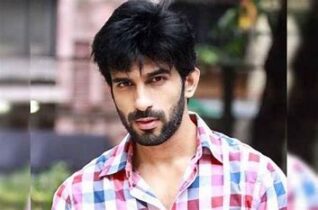 Zoya:  Ok, get me the breakfast.
Ram brings the breakfast. After serving he stands behind her.
There is a glass door infront of her where she could see her own reflection. She then finds only her and not Ram. She gets shocked and turns to see him. But she finds him standing behind her. Then she looks into glass but does not find him.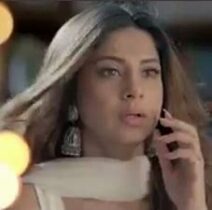 She screams. Ram gives her water.
Ram: Mam is everything all right?
Zoya: Yes.
She now sees his reflection and is relieved.
After completing her breakfast, she goes near window and enjoys the sight. She then hears yash's voice.
Yash voice: Zoya???? Do you miss me????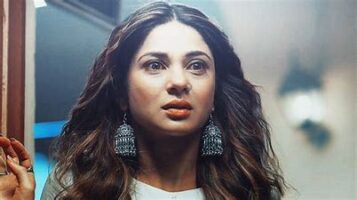 Zoya gets hell shocked and shouts where it is coming from. She screams and runs outside. Just then Adi comes. He asks her what happened. She tells him. He gets irritated as Zoya makes things like this every day.
Adi: Zoya, why are you thinking of someone who cheated you every day? I'm annoyed to hear your words.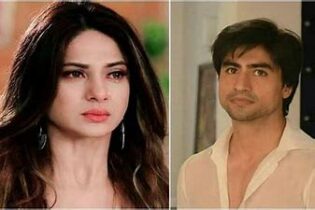 Zoya gets hurt by his words.
Zoya: No Adi. Trust me.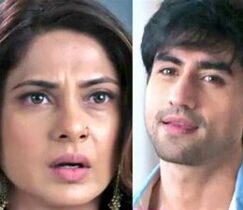 Adi: Zoya, please. We came here to get ourselves free from stress. Don't add stress.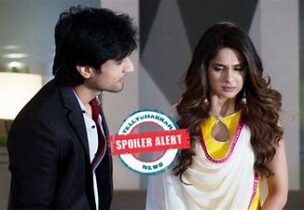 Saying this he goes. Zoya stands there crying.
Ram sees this and calls Mahi.
Ram: Everything is going according to our plan.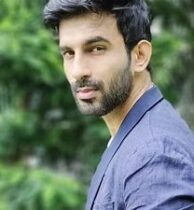 Mahi: I want to ruin zoya.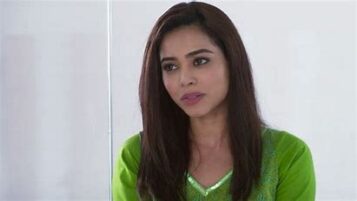 Ram: Don't worry. When they leave this place, they will leave separately.
Mahi: I wish it happens. You be careful.
Ram: Sure.
They end the call!!!
Ram: Zoya you will be mine soon.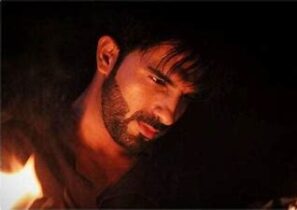 Mahi: Adi, you will be mine soon.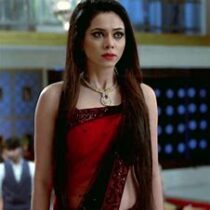 They both smile evilly.
Scene 4
Mishti and Abir come to a café.
Abir keep on looking at Mishti as she is wearing a saree. Mishti notices this and smiles.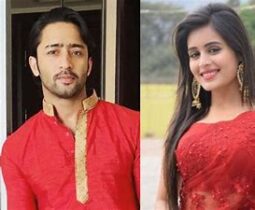 Mishti: Mr. Abir Rajvansh. Enough of gazing me.
Abir: I will do. That's my right.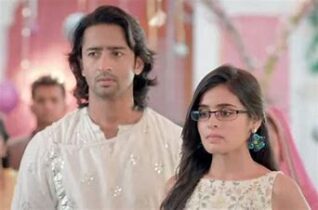 Mishti: Is it?
Abir: Yes, it is.
Mishti: Aww!!! My boyfriend gets romantic always.
Abir: Why did you wear a saree?
Mishti: Why don't you like?
Abir: No. I love you more in saree. You look like a diva. Where did you hide this beauty these days?
Mishti: Abir, stop pulling my legs.
Abir: I'm telling you the truth.
Mishti: Ok fine. Let's talk something.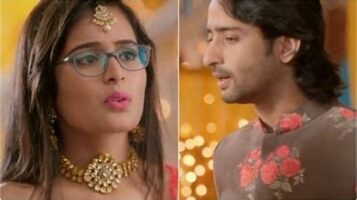 Abir: Mishti, I need to tell you something.
Mishti: Tell me.
Abir finds difficult to tell her. But Mishti convinces him to tell her.
Abir: Me and Kunal had a friend called Priya in our lives.
Mishti: Kunal didn't tell us.
Abir: She and Kunal were so close. And I love her as my sister. I had never differentiated between Ketki and her.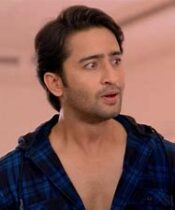 Mishti: That's nice. But why is she not present in Kunal's wedding?
Abir: Actually Mishti, Kunal and she loved each other a lot.
Mishti is shocked.
Mishti: What? But Kunal had never mentioned about her even once.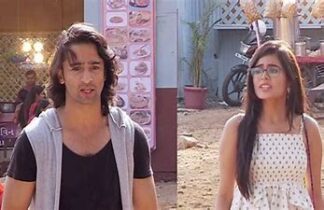 Abir: You all know only a silent Kunal. But he became like this after a major incident. Before 6 years, she had an accident and went to coma.
Mishti: What???
Abir: Yes. She was mom's best friend's daughter. They are also very rich. They treated her so well. But doctors informed that this is a permanent come and there are only 10% chance of becoming well. Kunal was heartbroken to hear this. He tried suicide too. So, mom did a thing which is only known to me. She told Kunal that Priya is dead. But she did that for Kunal's wellbeing. I too supported her. And slowly after yours and Kuhu's friendship, he became normal.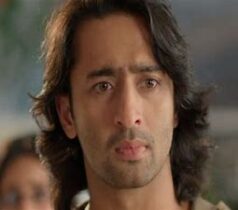 Mishti: Now, where is she?
Abir: Mom is touch with her parents. They are at Norway and she is still in life support. I will go and see her once in 6 months. But Mishti, please don't tell this to Kuhu and don't even take Priya's name infront of Kunal and family. Kunal returned to us after a lot of struggle. So please don't remind him.
Mishti: I won't. You don't worry.
Mishti thinks!!!
Kunal and Kuhu goes to sight- seeing.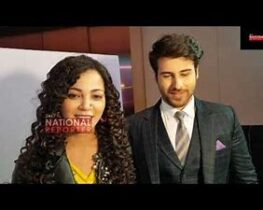 Kuhu: Kunal look at this church. We will have a wedding here.
Kunal: Kuhu, you started your weirdness.
Kuhu: I always dreamt of having a wedding in white bridal dress.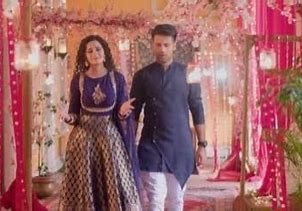 Kunal: Ok. We will have our wedding vows.
Kuhu: Really?
Kunal: Anything for you my lady love.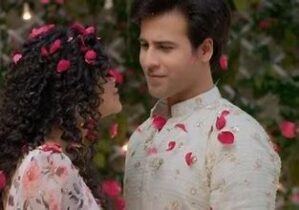 They go and register their names and get their slot the next day.
Just then Kunal hear a name Priya and stands still!!!
!!!To be Continued!!!
Precap: KuKunal's church wedding. Mishti sees Priya's photo and get shocked. Ram enjoys Adi-Zoya's fight. Samaina's kiss.