Angels and Suitors ft. Mishibir, Kuhukunal, Samaina and Mineil – Episode 15
Hi all!!!!
Scene 1
Rakesh gets surprised seeing Shanti teacher at the garden. Shanti teacher had resigned her job 2 years ago and got shifted from Ahmedabad.
Shanti: Hi Rakesh sir, what a surprise? How did you come here?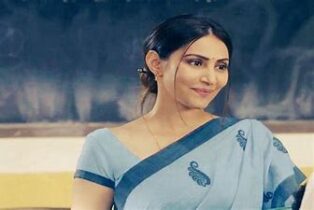 Rakesh: Hi madam. Naina is going to join her C.A coaching here in Mumbai. So, I came along with her.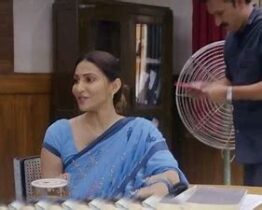 Shanti: Has she came?
Naina: Mam….
Naina hugs Shanti. She caresses Naina's face. Rakesh and Anand see this and smiles.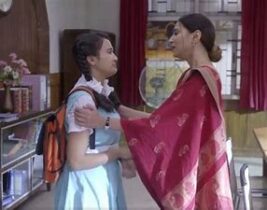 Naina: Mam, seriously I missed you a lot in my college days. I had no one to support me and encourage me like you did.
Shanti: Every year I see set of new students. But your set is such a wonderful set and you be my favourite girl always. How are Preeti, Arjun and all your friends.
Naina: All are good mam. And, how are you?
Shanti: I'm fine. I'm staying here for my mother's treatment.
Shanti teacher is from wealthy family. But she chose to do service and became a teacher. Her dad passed away so she took care of her mother who is battling cancer. For this reason, she has not married anyone.
Naina then bids good bye and goes.
Shanti and Rakesh turn to see each other and smile.
Naina notices this.
Poonam: Munna, could you please go and give this food to Naina's home.
Sameer: Bhabi, can I go?
Poonam: No Sameer you rest.
Sameer: I'm resting all day. So, I will go. No problem.
Poonam allows him to go.
Sameer knocks Naina's door. She opens and they have an eyelock. Sameer gets flashes.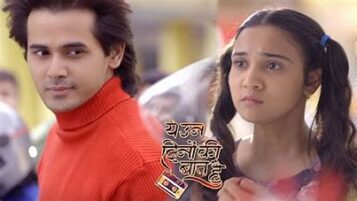 Rakesh comes.
Sameer: Uncle, bhabi gave this food.
Rakesh: Come in Sameer.
Rakesh gets the food and ask them to have a talk.
Sameer: Hi, I'm Sameer.
Naina: I know. I'm Naina.
Sameer: Ok fine, listen. I need to tell you something.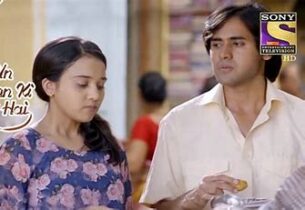 Naina: Yes, tell me.
Sameer: I lost my memory but seeing you I'm getting some flashes regarding my past and also head hurts.
Naina feels sad as he is in pain and she cannot tell the truth.
Sameer: What are you thinking?
Naina: Nothing. Leave about the past. Let's start this new life.
Sameer: Yeah. That too is good. All the best for your entrance test. Pass in that exam, only then we can become classmates. Till then shall we be friends?
Sameer gives his hand. Naina gets happy and shakes his hand. Looking at this, Naina gets reminds of her school days.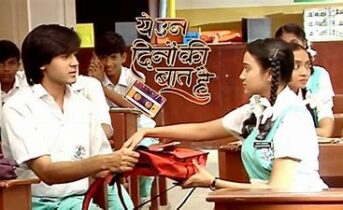 Sameer and Naina smile!!!!
Scene 2
Neil and Zoya come to Mini's home. Hanuman welcomes them.
Neil: Sir, she is Zoya, my lawyer.
Hanuman: Mini told me Neil. And I know Zoya well.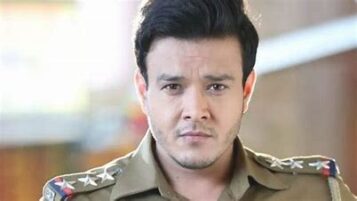 Zoya: Yes Neil, Hanuman sir helped me and Adi to get sort of that case.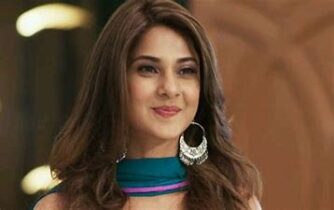 Hanuman: Zoya, I have a surprise for you.
Zoya: What sir?
Mini: Here is that surprise.
Adi comes.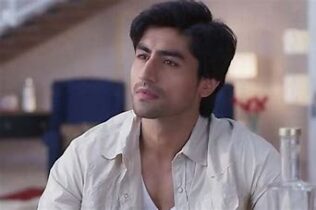 Zoya gets shocked and happy. But she does not show it.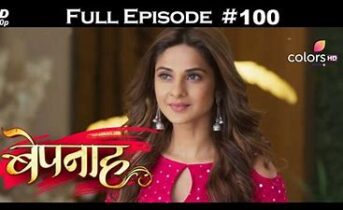 Adi and Neil greet each other.
Hanuman: Neil, Adi is my friend's son. And also, Mini's friend's brother.
Zoya understands as it is Mishti's plan.
Babita comes.
Neil: Mam, I need permission for Zoya's stay and also, I want to extend my leave.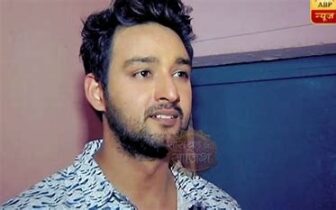 Babita: Neil, no worries. Zoya can stay here and you come to restaurant after settling down all the issues.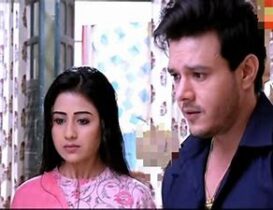 Babita and Hanuman leaves then.
Neil goes to Mini. They hug.
Mini: I missed you.
Neil: I came for you. If you are along with me, then I can conquer everything.
Mini: Really???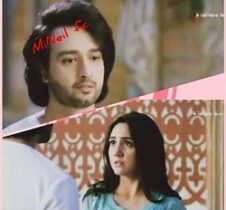 Neil: Yes, my lady love.
Zoya goes to Adi. She drags him to a corner.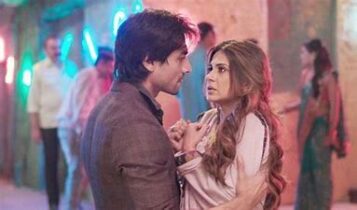 Zoya: Why did you come here?
Adi: Did you listen to Hanuman uncle. I'm his friend's son. And I have come here always in my vacation. Now it's time for my vacation.
Zoya: I know you came for me.
Adi: Then why are you asking me?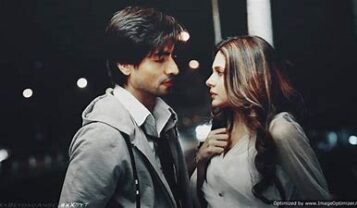 Zoya: Adi, this is wrong.
Adi: What is wrong in this? Ok tell me one thing. That promise is stopping you right? Did yash also promised you the same thing?
Zoya: Yes.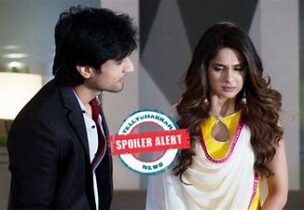 Adi: Did he kept that promise? He cheated on you. He decided to move on with another girl and also, they were ready to become parents. Then why are the hell you are keeping that stupid promise and destroying your life?
Zoya gets teary eyes.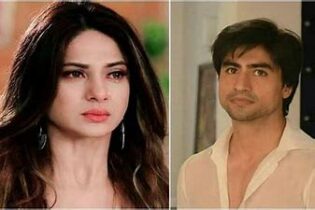 Adi: Listen Zoya, I won't leave Patiala without making realize that you love me.
Zoya: I don't love you.
Adi: Is it? Ok fine. Then why are you getting scared to see me?
Zoya: I'm not scared.
Adi: Then leave it.
Zoya goes angrily.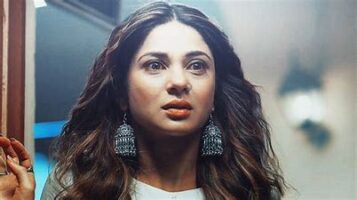 Adi smiles!!!!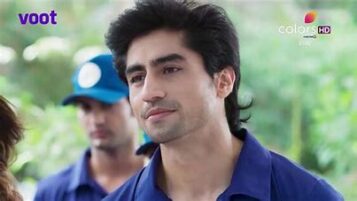 Mini and Neil see them.
Mini: We need to unite them.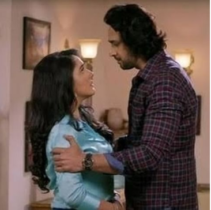 Neil: Yes. We will do.
Arya comes and splashes colour on Neil.
Neil: Chotti madam.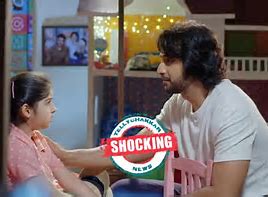 Arya laughs.
Arya: You didn't see me. You love only veer Balika.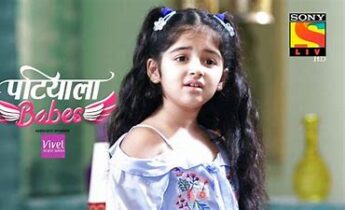 Neil: No, I love you a lot.
Arya hugs Neil.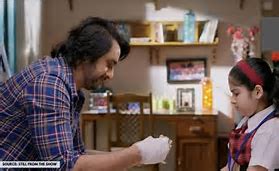 She again splashes colour on Neil and Mini. Mini and Neil too plays with them.
Scene 3
Kuhu and Kunal come to Kuhu's home.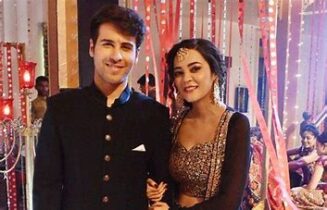 Kunal gets a grand welcome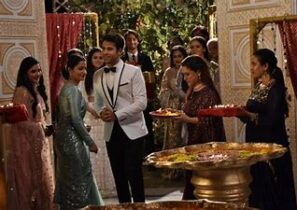 Kuhu continues to talk with Rajshri and Varsha.
Rajshri: We missed this noise for two days at this house.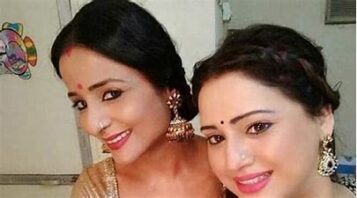 Varsha: Yes, Kuhu. You have always been a live wire in this home.
Vishwamber: Kuhu, you should come here often.
Kuhu: Dadi, ma and dada. I will always come here. If you miss me, come there. My house is not far from here.
Kunal: Dadi, don't worry. I will bring Kuhu here often.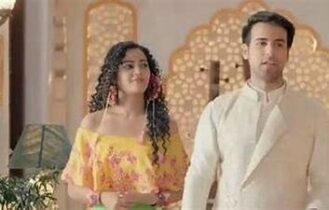 Just then Meenakshi come there with Parul.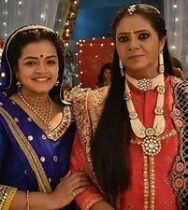 All gets surprised seeing them.
Kunal: Ma, you came here?
Meenakshi: Why everyone is surprised. I didn't come here to take the kids. I came here with the good news.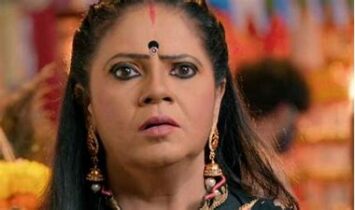 Rajshri: What news?
Meenakshi: I came to ask Mishti. Will you give her also to our family?
The family gets puzzled.
Parul: Don't gets puzzled. Meenakshi is asking Mishti for Abir.
All gets happy.
Meenakshi: This shows that you know about their relationship long before.
Varsha: Will there be anyone not knowing about them?
Meenakshi smiles.
Meenakshi: Still I didn't get any answer…
Rajshri smiles and tells.
Rajshri: We are completely happy for this alliance.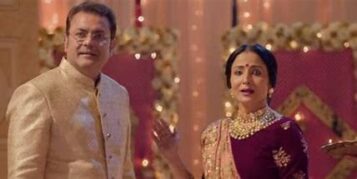 Varsha feeds sweets to everyone.
Kuhu: I'm very happy that I will have my sister there too.
Meenakshi: Let this be a surprise for them both.
Abir and Mishti come there.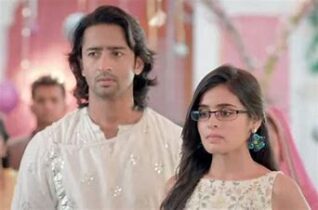 Abir: What surprise?
All gets shocked.
Meenakshi: Abir, Mishti come. We have seen an alliance for you both. You both get ready for engagement.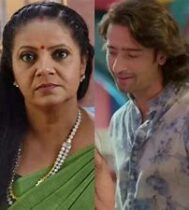 Abir and Mishti are shocked.
Rajshri: Yes Mishti, the groom is the perfect match for you. Everyone liked this alliance.
Mishti: But badima.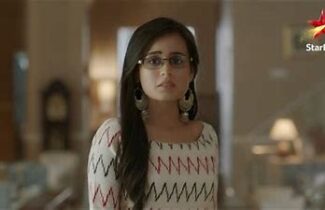 Rajshri: You should agree for me.
Meenakshi also blackmails Abir.
Abir and Mishti look at each other.
Meenakshi: Abir, the new groom should be at home till the engagement. Am I right, Parul?
Parul: Yes. So, Abir come with us.
Meenakshi: Yes. We will go now. Kuhu and Kunal you both come after all the rituals. Mishti, congratulations.
Mishti smiles in pain.
Meenakshi and Parul greets everyone and drags Abir and goes.
Rajshri, Varsha smiles.
Kuhu and Kunal feels sorry for Mishti and Abir.
Kunal: Kuhu don't worry. I'm excited to see the happiness and surprise on both their faces on their engagement.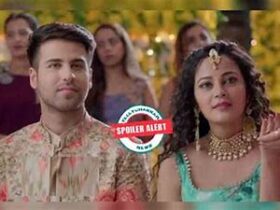 Kuhu: Yes, that will be fun…
Kunal and Kuhu hugs and smiles!!!!
!!!To be Continued!!!
Precap: Abir-Mishti gets ready for their engagement. Zoya records Ishan-Neil's talk.