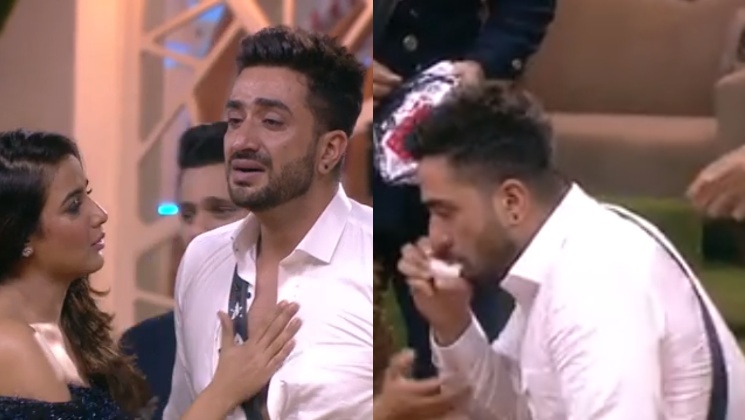 Aly's emotional nose dive after Jasmin Bhasin's shocking eviction
When it comes to Bigg Boss, there are shocks and surprises in store for us all every week. Jasmin Bhasin got evicted from the Bigg Boss house last night and there was no one who was left without a trace of shock. In a dramatic eviction, Salman Khan asked Rubina, Abhinav, Jasmin, and Aly to come to the eviction area and he took their names one by one to move towards the exit gate.
All hell went loose for Aly when Salman took Jasmin's name and asked her to come out of the house. Aly hugged Jasmin and cried his heart out. He repeatedly pleaded to Salman to evict him as well as he can't live without Jasmin.
He was impacted with Jasmin's eviction to such ab extent that he had an asthma attack while the housemates and Salman were trying to console her. Salman Khan got really concerned and was seen telling Aly again and again to get control over himself and breath.
It was an emotional eviction and for the first time, we saw that even Salman unable to hold his tears. 
Let's hope something good comes out of this event and Jasmin's parents realize the love Aly has for their daughter.