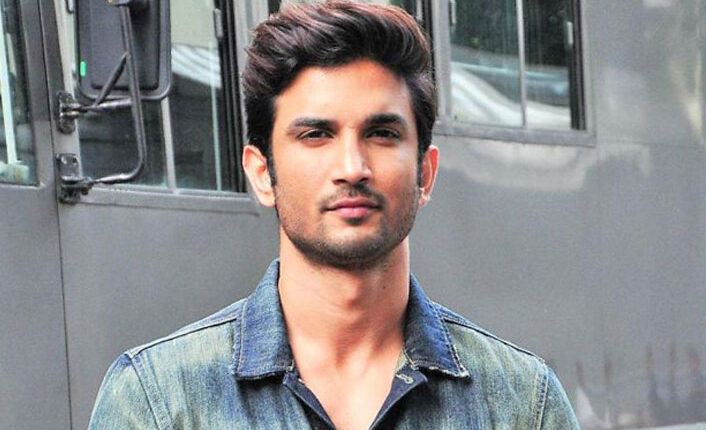 It was a very unfortunate day when a bright and shining star from Bollywood and TV industry left the world leaving his fans and family crying and mourning. He was found hanging in his Bandra home on June 14, 2020. Since then many Mumbai Police has probed an investigation into the matter.
As per the postmortem reports of Sushant it was mentioned that he died due asphyxia due to hanging. This meant that he was suffocated due to hanging. But there are many loop holes in the case. Even in the Visceara report which was released recently, it was declared that there was no foul play in SSR's death. Mumbai Police has investigated over 35 people in the case and is trying to get to the bottom of the case.
Nepotism came out as one of the reasons due to which Sushant might have been suffering. There were reports that Sushant was suffering from depression and Mumbai Police even interrogated his psychiatrist.
Actress Rhea Chakraborty, is now the prime suspect in the case as Sushant's father has filed a case against her and Indrajit Chakraborty, Sandhya Chakraborty, Shruti Modi, Showik Chakraborty and others under Sections 341, 342, 380, 406,420, 306 and 120 (B) of the IPC. In his FIR Singh has accused Rhea of abetment of suicide, among several other accusations.
He has alleged that she had kept Sushant away from his family and completely in her possession. She was also handling his bank account. It was also reported that crores of rupees were withdrawn from his bank account.
A team of Bihar Police arrived in Mumbai to investigate the matter, said Sanjay Kumar Singh, Inspector General, central range. It was revealed that Rhea made Disha Saliyan Sushant's manager just recently and Disha committed suicide on June 8 2020. Now it is under speculation that the two suicides are connected and there is something which is not visible to the open eye.
Singh further mentions in the FIR that, "Sushant called his sister and told her that Rhea had threatened him to show doctor receipts to the media and would prove him mad. Thereafter, no person would give him work. On June 8 night, Sushant's secretary Disha committed suicide. Rhea had appointed her as Sushant's secretary. Later, Rhea blocked Sushant's number on her cell. Sushant was afraid that Rhea could have made him responsible for his manager's suicide as she had threatened to frame him in the secretary's suicide case."
It is also reported that Rhea took all the cash, jewelry, laptop, credit card, its pin number and password and important documents and Sushant's doctor prescriptions when she left his home. Now new revelations are being made and Sushant's sister Mitu Singh has revealed that Rhea called her on June 8 and told her that she had a big argument with Sushant and that she has left the Bandra home with her belongings.
Post this, Sushant's sister Mitu reportedly went to stay with him, and after four days, on June 12 Mitu Singh returned to her own residence as her kids are young. Two days later, on June 14, Mitu received a phone call from Sushant's roommate that the actor was not opening his bedroom door for a few hours, post which she rushed to the Bandra house.
NOw that Bihar Police has come into the picture and an FIR has been lodged against hea and 5 of her family members, it was reported that Rhea moved the Apex court to find a stay on the investigation and to move the FIR to Mumbai so that only Mumbai Police can look into the matter.
Just today, Supreme court rejected the PIL to probe a CBI investigation into this matter. Now it is hoped that Bihar Police finds some evidence to take this matter to it's conclusion and justice be served to Sushant Singh Rajput.