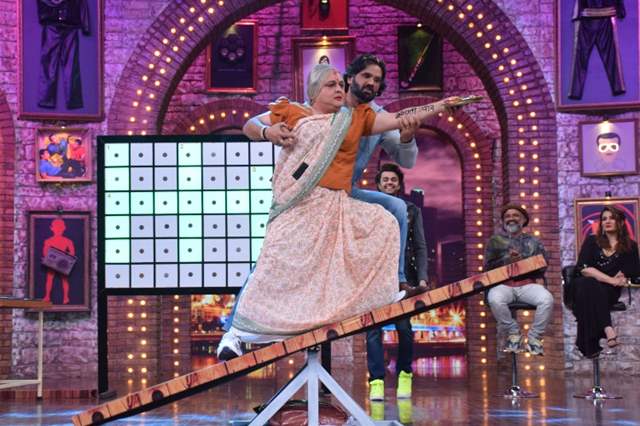 Ali Asgar gets INJURED on the sets of Movie Masti with Maniesh Paul

Warning: A non-numeric value encountered in /home/ftpusers/tellyu/public_html/wp-content/themes/publisher/includes/func-review-rating.php on line 212

Warning: A non-numeric value encountered in /home/ftpusers/tellyu/public_html/wp-content/themes/publisher/includes/func-review-rating.php on line 213

Maniesh Paul is returning to TV with a fun filled show Movie Masti where he will interview the Bollywood celebrities and bring out an unseen side of them and their work. As we know he has been brought up in a filmy mahaul and has a bit of all the actors inside of him. On the show too, he will unravel the unseen, quirky and flawed side of himself and the celebrity guests.
Recently, when shooting for the show Suniel Shetty and Raveena Tandon marked their presence and during that episode something unforeseen happened. Ali Asgar who plays CineMaa on the show, is the leader of a filmy family. The other characters are a seductive Padosan Bhabhi (Roshni Chopra), a wheeler-dealer of a manager (Paritosh Tripathi) and a villainous-father (Balraj Sayal).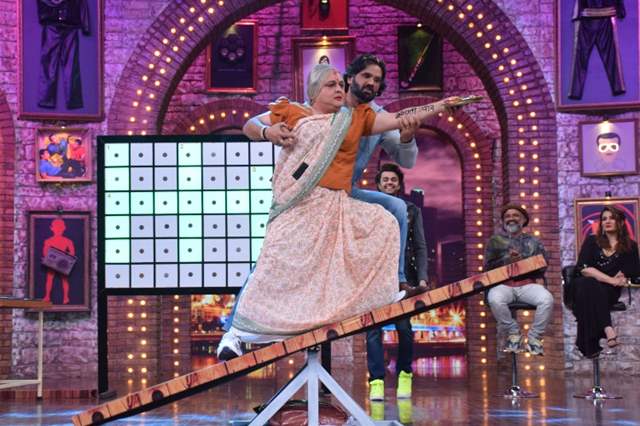 While shooting, Cinemaa gets romantic for Suniel Shetty and starts dancing with him on a see saw. Unfortunately he slips and injures his foot. The crew rushes to help him and gets him the medical aid right in time. The shoot was resumed as Ali is way too professional.

Warning: A non-numeric value encountered in /home/ftpusers/tellyu/public_html/wp-content/themes/publisher/includes/func-review-rating.php on line 212

Warning: A non-numeric value encountered in /home/ftpusers/tellyu/public_html/wp-content/themes/publisher/includes/func-review-rating.php on line 213