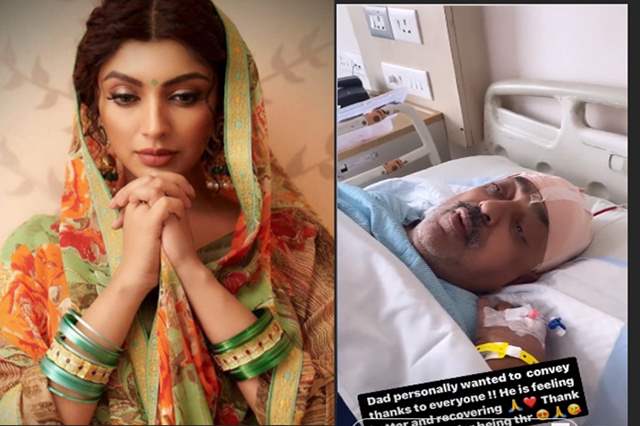 Akanksha Puri's father undergoes Brain Surgery
COVID-19 has brought the times which are tough for not just one or two but the entire world. With the surge in number of cases, it seems like there is no solace in sight for another few months. And for those who are not facing the issues of Covid but are dealing with some other major health issue are in a pickle. They can't visit the hospital freely as the scare is everywhere.
TV actress Akanksha Puri's father too is facing the same situation as he recently had brain surgery and is currently in a hospital. The actor is currently in her hometown where her father recently suffered a stroke and had a major surgery too.
Now her father is doing much better abd as per Puri, he has braved through the process with a smile. Puri said to a leading entertainment portal, "My Dad got a stroke recently and I had to rush to Indore. Yesterday, a brain surgery was performed on him and he is feeling better now. Right now I am at the hospital with him."
She added, "He is ok, fighting this with a smile. He will take time to recover." She did however post on social media about the same too where she said, "My power, my strength, my superman, my father. A thorough soldier who fought through thick and thin with a smile. Thanking everyone for their warm wishes. He is a source of inspiration and positivity for me and for millions others watching this video.#Love #gratitude #Blessings".
We hope he continues to recover and gets better even faster.