Hey guys I'm on the right date. Here is the next episode.
Episode starts
Kavya is still sleeping
as she was drained from the previous day. Slowly clock ticks 8 and she wakes up .She finds a note on her side table
Note: Hey sleepy head…your car is in the garage..I brought it as you are still sleeping. Mom and Dad have gone for some Puja…your show is at 7pm tonight so no need to hurry. And one more important thing your breakfast is ready for you in the dining table..do heat it and eat it..and last one please brush before it.
Love – Aryan
Kavya smiles at it.
Kavya: Bhai bhi na
She jumps of her bed. As the floor is so cold she slips her feet into comfortable shoes and gets to the restroom to brush
A note again: Good girl…so here is your gift.
There is a huge bar of chocolate
Kavya: Oh bhai…I know what's all this for…to make me forget yesterday's happenings right..I think you are right..I must act normal with Abhishek.
She brushes and rushes down as already mice are running in her tummy as hunger is engulfing her
Kavya: Curse these hunger pangs.
She sees her favourite aloo paratha and smiles broader
Kavya:Bhai you know what heals me…I love you
She takes the paratha in her plate
Note again: Don't stand smiling there and eat this chill..heat it an..then only it will the best …
Kavya makes a cute frown and heats the aloo paratha and enjoys it.
Few minutes later her door bell rings. She runs to open it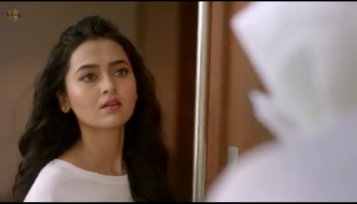 Abishek stands there with a bouquet of flowers and a with card " FRIENDS FOREVER ❓"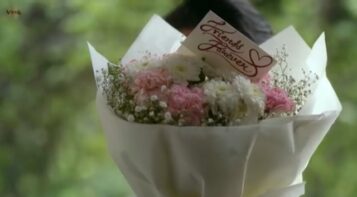 Kavya is shocked but doesn't show it out
Kavya: Come inside Abishek
Abishek enters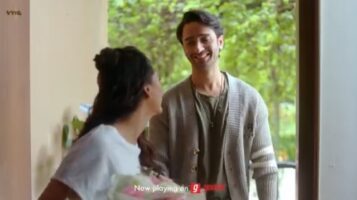 and they settle in the couch.
Abishek: Sorry for last night..actually
Kavya: I know it was awkward when mishaps occur. Don't worry fault is not yours
Abishek: Thanks for understanding
Kavya: I'll get your your black coffee
Abishek : Okay
She leaves while Abishek in mind: Sorry Kavya.I actually love you..but…it's not that I don't trust you..it's that my heart is not ready for it…I'm sorry
Kavya comes there with a steaming black coffee. Abishek sips it while Kavya starts to chatter non stop. Feeling all comfortable in his presence and without inhibitions.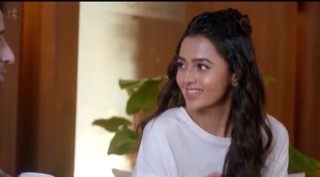 Abishek admires her silently.  The scene freezes.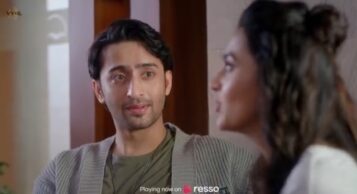 Aryan is tensed in his office. He hears a tap on the door
Aryan: Whoever it is don't disturb me
Voice: Okay dear
He looks up to see Priyanka
Aryan: Priyanka…sorry dear..I'm so sorry for not noticing you
He goes to her and hugs her
Priyanka: Is it about Kavu
Aryan: Haan….woh
Priyanka: I understand it dear..don't worry it will all end well
PRECAP: ABISHEK AGAIN RUNS AWAY FROM KAVYA. WILL PRIYANKA's WORDS COME TRUE ❓
NEXT EPISODE ON 29.12.2020