Hai friends. Hoping that you are all in good health. It's a Sunday and I'm here with the next part.
RECAP: WHEN KAVYA GIVES A SURPRISE ASKING WILL YOU BE MINE FOREVER ABISHEK WALKS OUT WITH TEARS
Episode starts with Abishek being at the radio station that night. It's 12.30 am and his show is going on air
Abishek: Hey hello everyone It's an awesome night with an awesome weather and Here is your RJ Abishek. The topic of discussion is betrayal. Betrayal hurts a lot because of 2 reasons. One is that the person whom you trusted a lot hurts you and the other is that the person who hurts you will be your go to person for any situation and losing them you won't have anyone to share your heart with.But don't worry consider me as your go to person…it's late night and no one is listening us..Call the number and share your story where you were betrayed and lighten up your heart. And here comes the first song
Tere Jaane Ka Gam
Aur Na Aane Ka Gam
Phir Zamaane Ka Gam
Kya Karein?
Flashes of his past Love come into the mind of Abishek. He remembers Tanu.
Tanu and Abishek are happily in love. Whenever they hang out Abishek's close friend Ajay too accompanies them..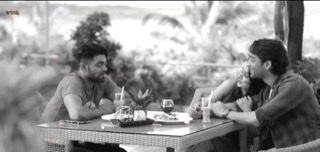 Raah Dekhe Nazar
Raat Bhar Jaag Kar
Par Teri To Khabar Na Mile
Bahot Aayi Gayi Yaadein
Magar Iss Baar Tum hi Aana
Iraade Fir Se Jaane Ke Nahi Laana
Tum Hi Aana
Meri Dehleez Se Hokar
Bahaarein Jab Gujarti Hai
Yahan Kya Dhup Kya Saawan
Hawayein Bhi Barashti Hai
Hume Puchhon Kya Hota Hai
Bina Dil Ke Jiye Jaana
Bahot Aayi Gayi Yaadein
Magar Iss Baar Tum Hi Aana
Caller: Hello …I'm Shehnaz
Abishek: Hello Shehnaz..I'm listening to you
Caller: Sir…can I share my feelings here
Abishek: Of course you can..please go on
The caller weeps and starts to share her story
Abishek is again into his memories..when he started to notice the difference in Tanu's behaviour 
Tanu and Abhishek are sitting cuddling each other..when her phone rings
Tanu: Baby..office call I'll talk and come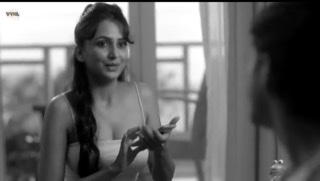 She takes the phone inside. After almost half an hour Abishek goes inside to see Tanu kissing someone on phone. He is shattered
Tanu: Baby..it's my niece…that's it
Abishek: Sorry..for eavesdropping..woh
Tanu: Oh fo…baby…no problem 
Tanu throws the mobile away and hugs him…
Abishek is brought to reality when
Caller: Thank you…I Atlast found someone to share what I wanted to
Abishek: It's all a pleasure …hope your heart is light now…here is a song for you
Dil Toda Toh Kyun Toda
Itna Toh Bata Deti
Koyi Bahaana Kar Leti
Koyi Toh Wajah Deti
Memories again…
One day when Abishek is going in his car he catches Tanu and Ajay intimate with each other..his heart breaks into pieces…
Dil Toda Toh Kyun Toda
Itna Toh Bata Deti
Koyi Bahaana Kar Leti
Koyi Toh Wajah Deti
Jab Yaad Tumhein Main Aaunga
Raaton Mein Bahot Ghabraogi
Kya Cheez Gawa Di Hai Tumne
Ye Soch Ke So Na Paogi
Kya Cheej Gawa Di Hai Tumne
Ye Soch Ke So Na Paogi
Jo Chand Tumhara Mera Tha
Woh Chaand Kahan Se Laogi
Kya Cheez Gawa Di Hai Tumne
Yeh Soch Ke So Na Paogi
Caller: Hello Abishek..it's Aryan here
Abishek: Hai Aryan …I'm listening to you
Caller: Abishek..I'm not here to share a betrayal story but on the other hand I'm confused and I want your suggestion
Abishek: Go ahead
Caller: I'm in love with a girl..whenever I see her my heart overflows with certain unknown feelings. I also fear of losing her..should I confess or not
Flashes of Kavya run in Abishek's mind….
Abishek: Don't risk it my dear friend…it's all temporary feelings..love always gives pain…I am a victim of pain..what I tell my heart and the fellow hearts is DONT REPEAT THE MISTAKE AGAIN.
PRECAP: IS ABISHEK FOLLOWING WHAT HE PREACHED TO ARYAN
Next episode on 13.12.2020