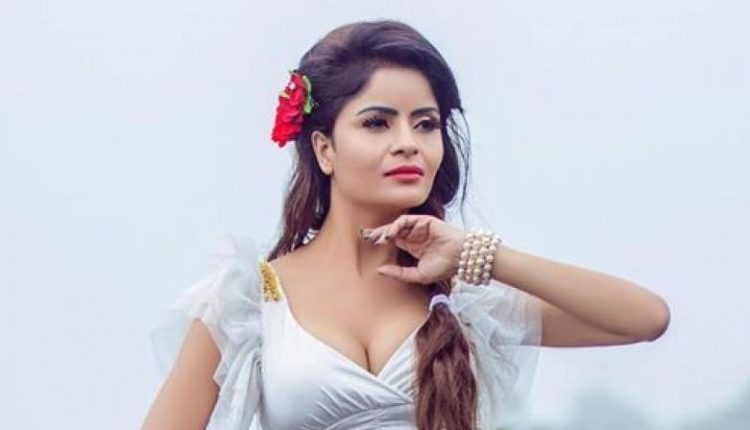 We read a few days earlier that actress Gehana Vashishtha suffered from a cardiac arrest. While the actress was shooting for a web series in Madh island, she fell sick and was given appropriate medical care. She was taken to a hospital with immediate effect and was put on a ventilator.
Her doctor spoke to a leading portal and informed that she had suffered from a mild cardiac arrest as she was on energy drinks for 48 hours and had not eaten a single bite of food. This made her body react and she got a heart attack. Because she was given proper care, she made it out of danger.
Now Gehana has been discharged from the hospital and shared a her experience to a portal. She said,"For a while, it was touch and go. I was in coma for 2 days, but could recover for I was given medical treatment on time.
That one week was horrible, for now, the entire world knows about my 8-year-old diabetic condition. Till now, I was managing well. I only collapsed because after taking insulin, you need to eat something. But there was no arrangement for food on that fateful day and my sugar levels dropped dangerously, triggering the above cardiac trouble.
Had it happened at home, I would have quietly rushed to the hospital. Now, whenever I go for work meetings, my diabetes issue crops up, with people wondering whether I will be fine and be able to take the stress of shoot.
Just how insensitive some people can be. I just shot for a short film, whose producer made me sign a document that said that if I fall ill on his set, he will not be responsible.
I am now taking all precautions, by carrying my own food and sweets to set. I am also on proper meds. I have even started a mild workout, which also helps in keeping sugars levels under check. Some people might say that I could have taken a longer break, but I need to dispel rumors that I am weak person. Gehana is strong.
However, all is not bad. This incident made me realize that there are many people who care for too. Many people rushed from Bangalore on reading the news. The entire unit of Gandii Baat was there throughout."