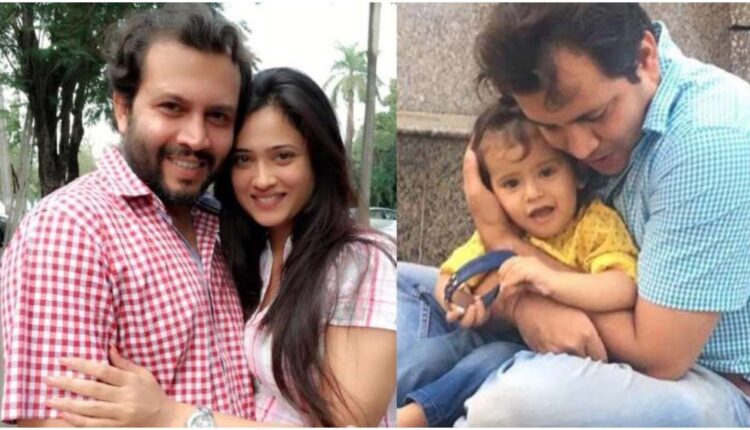 Abhinav Kohli says his Son is MISSING; Shweta has taken away her son to an undisclosed Location
Actor Shweta Tiwari is making the headlines since quiet a ;lot of time for her equation with her husband Abhinav Kohli. She has had a great career graph but her personal life has been rocky.  As we know, Tiwari stays apart from husband Abhinav Kohli and the former even filed a complaint last year against him on several grounds. Ever since then, Tiwari has been quite about the proceedings but Kohli has been vocal about it on multiple instances.
In an interview with ETimes TV, Abhinav talked about the entire thing. He even said that he is worried about his son, Reyaansh and has made an appeal to people clicking selfies with Tiwari to ask her to send their son back to him. He also mentioned that he has tried every possible way to reach his son and Tiwari but has not been able to see his son.
He first said, "Since Sunday (October 25), my son Reyaansh has been missing. I don't know where he is. He was with me for 40 days all the time. But since last Sunday, Shweta has taken my son, Reyaansh to an undisclosed location without telling me. Since, Sunday I have been chasing Shweta on phone, messages and I personally went to her house also, but she is not meeting or taking my calls. In fact, she has blocked me. It has been five days, I haven't seen my boy, not heard his voice. I tried every way possible. I went to her sets as well with the expectation that maybe she is ignoring me, but at least I will get to see my son. I recorded the video also to keep a proof of our recording, but she did not tell me anything. My message was also passed to her on her sets but she didn'r respond and vanished with the baby. Suddenly, he has disappeared from my life and I have become dead for him. For the last 40 days he was with me."
He added, "I just can't understand. When she was tested COVID- positive she let the baby stay with me. She has a six-room house which has two sections. In one section Shweta and her two servants stayed and the other section had her daughter Palak and her mother along with another servant. They had one section proper where Palak and her naani were staying in that apartment but both of them refused to take the responsibility of Reyaansh. And that is why she had to send Reyaansh to me. When he came, the next day he ran high fever and when I spoke to his pediatrician, she straight away said that there is no need to do the COVID test. If Shweta is still br*ast feeding him that means he also has the symptoms. She guided me to make sure that my old mother doesn't come in contact with Reyaansh and also asked me to maintain safety. But my mother refused to let Reyaansh be alone. She said that she has met him after six months and wants to take care of him. My mother and I did everything. He came here and day and night my son was with me. He wanted to do everything like his papa. He won't even let me go to the washroom. He would sit outside the door on a chair waiting for me to come out. We have so many videos, memories where we are enjoying our time with each other. He got very close to me in those 14 days. When he met Shweta after 14 days, he went with her happily but when Shweta resumed the shoot the next day he started crying for me. He cried so much that Shweta had to send a message to me from the sets of her TV show to take Reyaansh. The servant got him down and I brought him to my house again."
She said further, "She wanted to go on a holiday so she started pressuring me as well. I told her I won't force him, if he is willing to go, I will send him. I don't want to make him cry and howl and then leave from here. So Shweta called up the cops to take my son from here. Now, here I would like to tell you. All this while during the lockdown, I have been writing letters and applications to the cops that Shweta has not been allowing me to meet my son. I have written to various police stations, I've submitted a written application to help me. I've written to the Deputy commissioner of police, senior inspector of Samta Nagar police station. I have been visiting all these places and tell them to help me meet my child. But nobody helped me."
He also said that Tiwari used her daughter Palak to get rid of me, "The matter started two days before the incident. I passed a light comment saying Shweta bacchon ke naam kabhi bhi property mat karna with bacche I meant Palak and Reyaansh both. Bacche bade hojaate hain na woh maa baap ko budhe hone par ghar se bahar nikal dete hain. It was on a lighter note. Suddenly, Palak got offended and started fighting with me. Shweta had been brain washing her saying that I did not like her boyfriend which was not the case. He was a good boy. And since Palak had this in mind that I dislike her boyfriend. She told Shweta during the argument, you know what mummy kick him out of the house. I was shocked that the girl who is my daughter and I have raised her. I was shattered and badly hurt that day. I have all her greeting all card that she has made for me. The next day a huge argument started over a small matter that whether Reyaansh should have maggie or not. It got so bad that Shweta started abusing me. She went on a rant in front of the maids and everyone. That's when the fight got ugly. They called the police and to teach me a lesson, they got me arrested. This was a treatment meted out to me."
He concluded saying, "After all this happened, Shweta did not file a single case against me. She did not go to court for divorce or for our child's custody. There is no single case from her side against Raja Chaudhary also. I want to request all the fans who meet her and asks for selfies, please instead of pictures ask her to let me meet my son. I request everyone with folded hands to do something so that I can meet my son and see him."