Abhigya – Obsessive love Episode 52-53

Warning: A non-numeric value encountered in /home/ftpusers/tellyu/public_html/wp-content/themes/publisher/includes/func-review-rating.php on line 212

Warning: A non-numeric value encountered in /home/ftpusers/tellyu/public_html/wp-content/themes/publisher/includes/func-review-rating.php on line 213

Hey guys …First of all so so so sorry for the late update ..My 10th tutions are started so can't update ..And I can see all your hatred for Ranvir ..Infact i just feel happy that his character in my imagination has made you all this much to him ..Thanks a lot for that ..I need some time inbetween to update ..Keep supporting …Now i am stopping my bak baks ..And let's quickly jump onto the next episode …
Quick Recap – Currently we all saw Ranvir's obsession for Pragya and how he crossed all his limits to get her ..Abhi makes a plan ..And that plan gets successful as Pragya takes Ranvir's name as the one who keeps blackmailing her presuming him to be Ranvir ..But it was Abhi ..Abhi gets angry to hear Ranvir as the blackmailer ..Abhigya hugged emotionally …Will they be United ?
Previous episode 50-51 link – https://www.tellyupdates.com/abhigya-obsessive-love-episode-50-51/
EPISODE 52-53
The episode starts with Abhi gets angry and shouts – RANVIR !!!!!
And he breaks the mirror and hurts himself …
Pragya – Abhishek !!!…
Abhigya hugs each other and cries …
Blood flows down from Abhi's hands…
Pragya – Abhishek… blood ?..It will be paining na ?
Abhi – Not more than yours …
Pragya gets tears ..
Chadariya Jeeni re jeeni …plays ..
Pragya brings first aid box and does first aid to Abhi
Pragya – Why you hurted your hand ?..Why this much angry ?…
Abhi – Pragya leave my hand ..
Pragya – No hereafter i will never ..
Abhi looks on …Chadariya jeeni re jeeni continues..
song link – https://www.youtube.com/watch?v=t2VaF0ZX65w
Abhi in full anger and tears – I didn't thought ever in my life that Ranvir ..Why you didn't tell this to me before ?..
Pragya shouts – Because i was scared Abhishek !!!..I was scared..
Abhi looks on..
Pragya cries – I can't afford to lose you ..He said he will kill you and he made many attempts in front of my eyes …How can i be so careless with your life ???..If i am dead also doesn't matter ..But nothing shouldn't happen to you !!!…
Abhi sees her with tears and hugs her ….
Kaisa yeh ishq hai plays ..
Abhi – Now nothing will happen to you and me ..And i will not let anything happen ….
Abhi thinks – Ranvir ab khel khatam (Game over) !
Next scene
Abhigya ,
Ishveer ,
Raina ,
Rabul ,
Adiya
They all meets each other …
Ishani hugs Pragya – I am so sorry Pragya ..Really we didn't know that man will be a nightmare for you ..And i too spilled out some harsh words on you ….
Pragya – No no it's not your mistake …
Aditya – Infact we all are mistaken ..Sorry Pragya ..
Pragya – Nnoo..
Suddenly Pragya's phone rings …
Maya – Pragya who is that ?..
Pragya scared – Rr..ranvirr..
All gets shocked ..Abhi gets angry ..
Abhi picks the phone from her but was about to break …
Rv – Abhi control yourself ..We need to hear his words ..
He puts the phone on speaker ….
Ranvir shouts – Why do you delayed to pick my phone ?..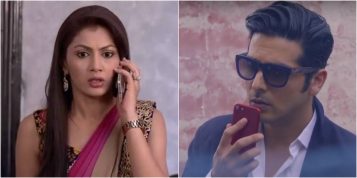 Pragya – Woh..I slept ..
Ranvir – you slept ?…How can you sleep peacefully Pragya ??….I think now all my words keeps no importance for you ..
Abhi and everyone angrily listens ..
Pragya – No no..Actually i was tired because of party …
Ranvir – Oh yes !!!!!..Party !..I saw everything …Wow what a beautiful dance ?!!..Mesmerized …blo*dy shit !!..
Pragya – Ranvir enough !…I did whatever you told …Divorce also i applied ..Then what will i do ?..
Ranvir – Oh god !..Now my darling started to raise her voice against me …Not bad …It looks like you said everything to Abhi and your partners ?…
Pragya is stunned …All gets shocked..
Pragya – Wwhaat ??..Why..why would i ?..
Ranvir laughs – Pragya…..Pragya !!..If you said also no problem ..Because Abhi that biggest fool and the other fools with you can't do anything ..
Abhi was about to say..But Pragya signals to stop …
Ranvir – Anyways..Tomorrow i want to speak with you alone about..No tomorrow you will get to know..
Pragya – I don't..
Ranvir gets suspicious..Abhi stops her and writes something in a paper and gives to her …
Pragya – Tomorrow in Cafeteria ..
Ranvir – i will be waiting for you ..Love you..
And kisses in phone….
Pragya cuts the call and throws it – Why you asked me to meet him tomorrow ?..
Abhi – Everything has a reason..Tomorrow that idiot will know the reason ……..
Pragya hugs Abhi ………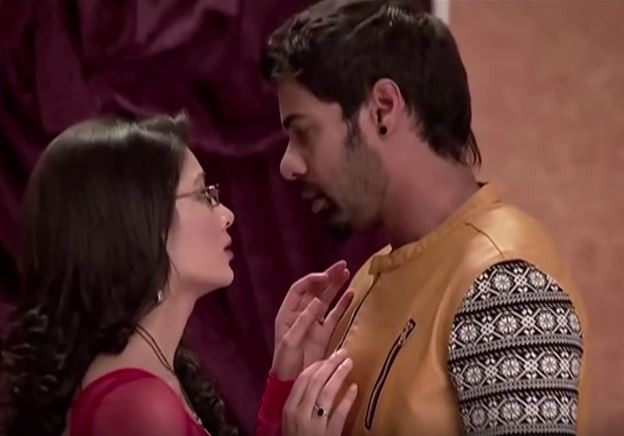 The Next Morning …
Ranvir was desperately waiting for Pragya at the cafe …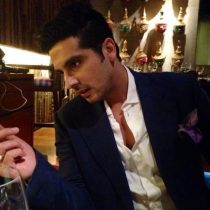 Pragya and Abhi reaches there …
Pragya – No Abhishek ..I can't go ..He will do something to you ..No ..I can't..
Abhi – Pragya..Pragya..Look at me ..Look..Your Abhishek is with you ..Till then your love is with me ..Nothing will happen to me ..Be strong..Remember my words..
Pragya gets tears and nods..
Pragya goes there …
Ranvir – Hey Darling ..How are you ?..And your Abhi ?..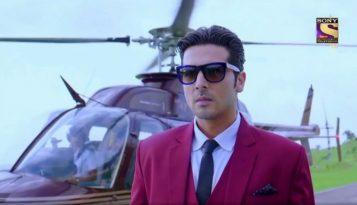 Pragya remembers Abhi's words ..
Abhi – Pragya he will speak with you like he has planned something against me..So that you will get scared and scatter what is running on your mind ..Don't get scared..Be brave !! ..
Pragya to Ranvir – I am fine..And he is fine and also will be fine …
Ranvir smiles – Great !!..
Pragya smiles….
Ranvir – I think your fear has gone..
A voice comes from behind " Now she will not get fear"..
Ranvir gets shocked …And starts to laugh ..and says Hello Mr.Abhishek Mehra…Finally we got to meet face to face …
Abhi – Ya i was desperately waiting for this day Mr.Ranvir…Raichand..When i will see you and take my Pragya infront of you …Now what can you do ?..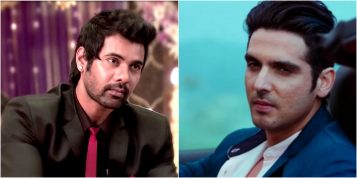 Ranvir – Don't jump to conclusions Abhi ..Pragya is mine ..I will make her mine ..
Abhi – Are you mad ?..
Ranvir – Yes i am mad..for Pragya ..You see..Pragya..
Pragya looks on..
Ranvir to Pragya – You will come to me ..And you by your mouth ask me to marry you ..Infact you will beg infront of me to marry you..MARK MY WORDS !!..
Pragya is shocked …Abhi looks on..Ranvir laughs…..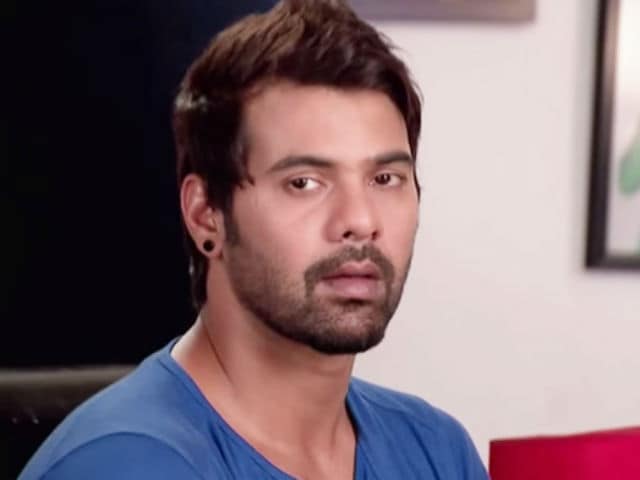 They all looks at each other….
Precap : A bullet gets shot on someone (guess who)..

Warning: A non-numeric value encountered in /home/ftpusers/tellyu/public_html/wp-content/themes/publisher/includes/func-review-rating.php on line 212

Warning: A non-numeric value encountered in /home/ftpusers/tellyu/public_html/wp-content/themes/publisher/includes/func-review-rating.php on line 213