A SOUR AND SASSY LOVE STORY- A RAGSAN FEW SHOTS
Sanskar maheshwari – an arrogant businessman who hates ragini too the core! He wouldn't talk with her even if she would be the last one to exist on earth! Very kind hearted guy to give shelter to everyone easily except ragini!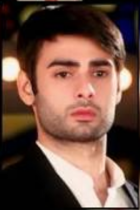 Ragini Gadodia  – an egoistic girl who exceeds in everything! A conceited one indeed! Loves her mom and dad and even sanskar 's mom and dad and her kith and kin! Only one word she hates – sanskar maheshwari! An aspiring actress managed to keep the film industry in her finger!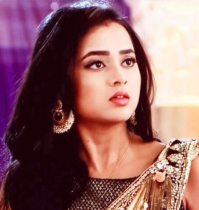 ACTUALLY I KNOW I HAVE MANY PENDING WORKS! BUT I 'LL UPDATE EVERYTHING SHORTLY!
A SHORT TEASER :-
All were anxiously waiting for the announcement ! Fingers were crossed with mixed emotions! Some were happy while others were sad , even in some jealousy peeped in! When the judges were about to announce the results the crowd chanted only one name!
"SANSKAR SANSKAR SANSKAR SANSKAR "
But alas the crowd announced ," Ragini Gadodia bagged the first place!" All were sure something was up to because sanskar isn't the one to lose that too especially in art because Sanskar = Art .
Sanskar sprinted from there to the classroom only to see his board was spoiled with some random colours . He fisted his palm and came up to the bubbly ragini who was kissing her trophy . He pulled hee hair and both were hitting and punching the other until their faculty came and forcefully separated them! Both were suspended for a month!
If this the case when they were 13 years old imagine what would happen now ?? At 23 ??
To know keep updated with 'A SOUR AND SASSY LOVE STORY ' BY VARSHNI.
LOVE YOU ALL SO MUCH!
YOUR VOTES AND COMMENT WOULD ENCOURAGE ME TO PROCEED WITH THE NEXT CHAPTER!
VARSHNI.