It's my first one shot .And I was just so eager to do it , So I just did .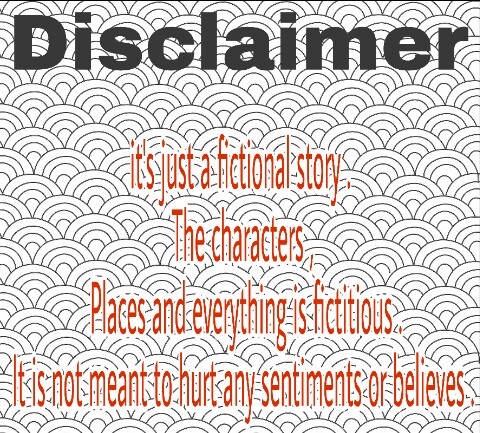 ' Mumbai express ' Is on it's track on platform number 3 . But I was late . I'm sorry to myself that I forgot my Dupatta to bring along with me , You see I had never forgotten such an important thing to carry , Despite , I once forgot to bring my phone's charger along , But never forgotten Dupatta , I used to cover my whole body from neck to waist with it , Especially during train journeys .
Don't know how this time , My weapon of self protection left over my table at my home .
Now I've truly realized every second of your life teaches you something , A good lesson . So , Whatsoever , Keeping myself fully charged I entred the training , Walking through seats I came and sat over mine .
" WowI am sitting with a lady " I spoke excitedly in mind .
Soon, I had to regret as when I removed my eyes from WhatsApp which I'm using since I'm on this train , That she's not sitting alone . After some time came a man and sat between us .
BUT he looks very dangerous to me , His lips were deeply pigmented , Thick . Eyes reddish yellow kind and Hands dark with brown nails .
DON'T Know from where a chilly cold wave ran through my spine . Those sayings by my acquaintances , Friends , And people next to kin comes directly Into my mind ' About these kind of people ' ' About these kind of men '
I started mulling over the situation . " Should I change my seat ? " " Should I call mom " " No I can't she'll faint " " What about Dad ? " " He'll bare me from trains , If I did so ! "
Nothing came into mind , The train's whistle originated from front , The wheels slowly began rotating . Resultantly I thought of keep sitting at my place .
After I put around my headphones , The music began to entertain me .
30 minuted passed and nothing of that sort happened as I thought earlier . All of sudden train stopped at a junction , The turbulence caused that person to hit my arm . Our both skins touched each other . Though I know the reason , But still I was wondering that why did his , Let it be his for now , Body touched mine . Was it with a purpose ? .
I got conscious and Made certain distance between him and me . Then I don't know why my body began shaking a little bit , Thankfully it couldn't be noticed by all . Me , Your writer , Then lifted my face a bit and my eyes noticed that he's looking at me only .
His presence made me feel uncomfortable and Finally I just got up and went to washroom. There my memory took me back to that incident told by my father's friend daughter , How she was ill treated during a bus ride by gang of these people .
Smashing handful of water on my face thrice I came back , And rejoiced as I saw a boy sitting parallel to my seat . He was dressed well , Hair oiled , Holding a expensive I phone in his hands. Off course he was fair . I thought that I'd be safe with him , He belongs to a wealthy and family with a status .
So without doing any further , I pulled my bag and sat beside him . I took a sigh of relief .
The lady gets down at another station . Now we three were left . And I again took to messaging App. . My friend Priya asked me " How's journey "
" It's ridiculous and amazing at same time " – I texted
" Why ? "
" A strange man is still starring at me !!!"
" What ! Are you fine "
" Yes I am , A boy is sitting next to me , He looks fine and respectable " – I said to her
After some time , It began growing darker . I saw a seller selling cola's " "Bahiaya " I said Do you have a water bottle "
" No madam " He replied , " Okay then " I said expression my grief .
A while just after , That strange black man opened his tiffin box and offered me biscuits , I immediately nodded in A No ! .
I recalled that caution written over board ' Don't drink to eat any food offered by strangers on train ' . Then that gentleman asked me " Would you like to have some water , I know it's odd but it's hot out there , It could cause dehydration "
I accepted the service rendered by him and had a sip of water . Being pacified , I pushed my back against seat , My head resting and I closed my eyes for a while . For once , I felt something touching my feet as they were without shoes . I bowed down and found that , That dark men doing something below at feet there .
I gave him a glance, Showing him uneasiness , " I dropped my phone " He said replying to my looks .
Getting back to my position I closed my eyes , Boy sitting with me was also sleeping .
AT 12 PM :
My eyes opened , I felt drizzy , Lethargic , I was on floor , Everything was blurred to me , My eyes couldn't open completely , But I could see one man beating other .
He was saying while slapping him " How dare you do this , So you'll do this Ha ! Wait a minute "
I tried my best to regain my consciousness and I found it was that strange black man only beating the gentleman.
Screen freezes , A new scene is shown , That same girl again in same train , She was sleeping and dreaming .
It's years now and I still remember what that strange man told me " When I came back from washroom , I saw him over you , He was going to do it …But I thrashed him , Sister "
Truly , I've realised , Every second of your life teaches you something , A good lesson
And I learnt , That every thing that's silver isn't Gold and Don't judge a book by it's cover .
His call came " Hi Shivani "
" Hi bhaiya "
" How's you ? "
" I'm fine "" How's your NGO going on
" It's going fabulous "
" Wow I'll surely visit there again "
---
Thanks for reading . Hope it was good . And do share any incidents if you have like this . Bye . Sorry for mistakes . Good night .What all you learnt from this one shot !