A Fairy Tale Love Story (Part 50) Golden jubilee episode
Hi Sweethearts, I am very very happy today. Today is my FF's 50th episode and 1st anniversary of IMMJ2. We all wouldn't be here if Immj2 isn't here. So its a special day for all of us. So let's start today's episode.
VR Mansion
Siya : Riddhu bhabi, is it boring sitting idle in house that too in weekend ?
Riddhima : Of course Siya. I want to go out. But due to covid situation, we can't go for a trip.
Siya : But what if enjoy this weekend together with our family. It would be fun if we plan a get together here….A Family Get Together 💕.
Riddhima looked Siya in amusement.
Riddhima : Arey Siya ki bacchi. I didn't know that one part of your brain is still working. Its a great idea.
She patted shoulders saying so.
Siya : Riddhu BHABHI (giving stress to bhabhi), are you complimenting me or mocking me ?
Riddhima : Both.
Saying so both had a tom and jerry chase in the room. Then they said their idea to all and everyone approved their idea of Family get together. At evening Raichands along with Ragini and Kabir reached VR Mansion.
Rudra : You said there is a get together here but I can't see any arrangements.
Riddhima : Papa, the surprise is still left. The real arrangements are at terrace. By the way where is two pregnant ladies and their lovely dovely husbands ?
Rudra (pointing to door) : There comes.
Aryan and Kabir are having bags in their backs. Ishani and Ragini are coming in front of them.
Riddhima and Siya couldn't control their laugh seeing this plight of KaRyan.
Finally they went to terrace and the terrace is beautifully decorated with fairy lights.
There are sofas arranged for sitting in one corner of terrace. The other part of terrace is leaved for playing some games and for dining.
Ajay : There is no table or chair for dining. How will we eat dinner? Did the planning girls arranged anything for it ?
Siya : Of course. We will have dinner sitting in floor.
Anupriya : Floor?
Uma : How will we eat food sitting in floor?
Riddhima : We will eat sitting in floor in a circle. It will be fun to eat together with sharing under the starry sky.
Rudra : Idea is superb.
Ajay : Yes. Let's enjoy this evening.
RiAnsh, RagBir, IshYan, AnYa and their parents and dadi are sitting in circle. They took a bottle and started to play TRUTH OR DARE.
Siya rotated the bottle and its mouth part is pointing on Kabir and bottom part is pointing on Rudra.
Rudra : Truth or dare
Kabir : Truth
Rudra : The most embarrassing moment in my life caused by my Ragini.
Hearing the question Ragini shooted death glares to kabir not to say and a cute eyes to her father why he asked this question.
Siya : Jiju, tell na.
Kabir : Vo…when I was with my PA in office discussing about a meeting Ragini came and kissed me because of jealousy which is seen by some of my employees. It is a embarrassing moment to me.
All are shocked hearing that Ragini did so.
Ragini : Why all are looking me like this? I kissed my official husband and its my right.
All chuckled hearing it.
The next round started and this time its Dadi and Uma's turn.
Dadi : Truth or Dare
Uma : Truth
Dadi : Tell me a thing that you have hidden from me.
Uma : That….
Vansh : Tell maa.
Uma : When I came here after wedding, I didn't know how to cook but I didn't tell ma about it and managed to study cooking.
Dadi : Arey, I knew it before. That's why I told the servant to help you in cooking.
Uma : Ma….Love you.
Uma hugged dadi hearing this. She has tears in her eyes.
Riddhima : Stop this crying session Mom. Let's start next round.
Next round, it is Aryan and Ajay's turn.
Ajay : Dare.
Vansh : That's my dad, he chose dare.
Aryan : Uncle, you have to propose Uma aunty again but not through words but by dance.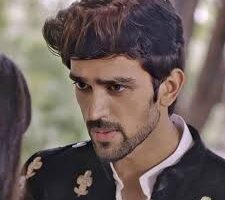 Riddhima : Woah bhai. Nice dare.
Ajay : Dance and proposal? Ok. I'll do it.
He starts dancing on song "Is qadar tumse pyar ho gaya ".
Is qadar tumse humein pyar ho gaya
Had se zyada had se paar ho gaya
Is qadar tumse humein pyar ho gaya
Had se zyada had se paar ho gaya
Din teri chahton mein guzarne lage
Dil kahe har gali tumse milne chalein
Pehlu mein hardam baithe rahein
Doobe rahein teri aakhon main
Is qadar tumse humein pyar ho gaya
Had se zyada had se paar ho gaya
He bents in his knees and forwarded his hand. Uma holds his hand. Ajay kisses her hand.
Everyone claps seeing this.
Vansh : Dad, you're great. You proved romance has no age.
Then its Vansh and Ishani's turn.
Ishani : I am sure Vansh bhai will surely take dare. Am i right?
Vansh : Of course. I am choosing dare.
Ishani : As you are my bhai, I am giving you a sweet punishment that you like. Kiss Riddhu bhabhi.
RiAnsh is shocked.
Ishani : What happened bhai ? Are you afraid?
Vansh : Vansh Raisinghania and fear is poles apart. I'll kiss Riddhu.
Dadi closing her eyes.
Dadi : Hai ram ram 🙈. This kids….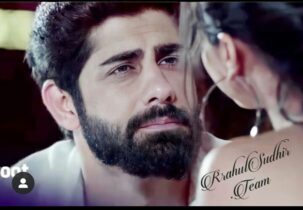 Vansh : Are you ready for the kiss Riddhima?
She blushes.
Vansh kisses Riddhu's cheeks while Riddhima becomes shy. Her cheeks became red.
IshYan & RagBir : Awww….😍
AnYa : Hello….there are virgins here.
Then Angre got a call and he became a little nervous. He took Vansh saying there is something important work.
Ishani : Riddhu bhabhi, I think you're his 2nd wife. His first wife is Angre & his work.
Everyone chuckled hearing it.
Then its Siya and Riddhima's turn.
Siya : Truth or dare
Riddhima : I am choosing dare. Riddhima Raichand doesn't fears anyone.
Ishani : Like husband like wife😏.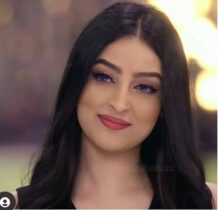 Siya : You have to tell Vansh bhai (in ears) That you hate him and doesn't love him. Its all a drama.
Riddhima is shocked to hear it.
Riddhima (😮) : Whhaaatt? Do you want Vansh to divorce me?
Dadi : Don't talk inauspicious things. What's the dare.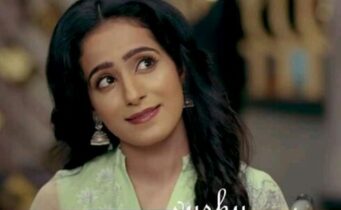 Siya : Its a dare dadi. Let's see. She herself said she doesn't fears anything. Vansh bhai is coming. Go go…
Riddhima : Vansh, I hate you. I don't love you. All this love is a drama.
Vansh : Riddhima!!!!!!(angry) What are you saying?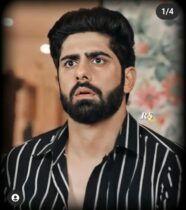 Riddhima hugs him to calm him down.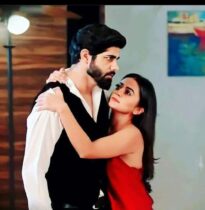 Riddhima : Vansh calm down. Its dare. Nothing else. I love you. I can't live without you. Okay?
Saying so she pecks his cheeks.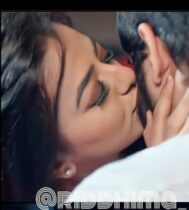 Vansh : Okay. For a second my life is gone.
Dadi : Siya, don't give such dares again. Okay?
Siya : Ok dadi.
Uma : Come. Let's have dinner.
Precap :- Vansh : I didn't expect it from you. How could you do this to me? I won't forgive you.
Riddhima : Vansh, listen to me. Don't take a decision in haste. It'll spoil many lives.
Vansh : No. My decision is final.
Siya : Bhai…please hear Riddhu bhabi once. You'll regret.
Vansh : Its enough Siya.
_________________________________________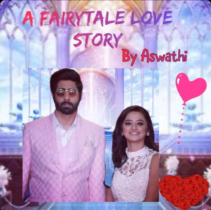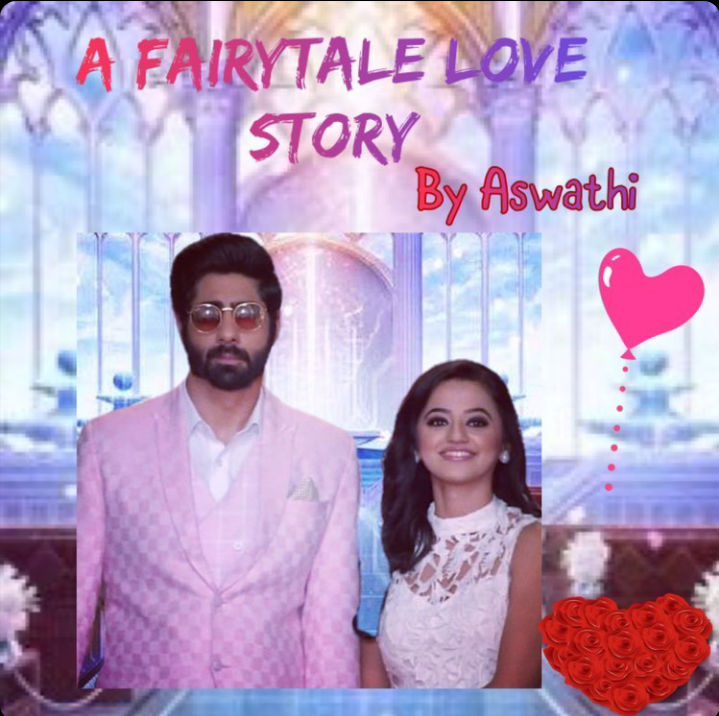 Thank you @Sweety21 for this amazing thumbnail 💝.
How is the new cover guys?
Hope I unveiled one confusion. Some mysteries are still on. I tried my best to give a large episode. But what do you guys think why Angre called Vansh suddenly ?
Happy Fandom day for all of us 🎉🎉🎉
Until next episode, take care guys.