two hearts that beat as one (soorya , ishra) (epi-4)
Two Hearts That Beat As One (Soorya , Ishra) (Epi-4)
here is the link for previous episodes Episode 3 here
ved and vansh come there
sandhya: ved vansh , this is zakir  , my best….friend , u r seeing him after years
zakir: sandhya they are so cute sandhya .
zakir : ved looks just like sooraj ji
Sandhya smiled at this remark . she got a little emotional too
Abhishek :so both of u forgot me right ?
Ved and vansh hugged abhishek .
Abhishek : sandhya, zakir I told you i will make u meet mihika , my soon to be wife
Sandhya : what ? when did she become your soon to be wife from girlfriend
Abhishek : when her sister saw her romancing with me
Sandhya : oh really  , when r u getting married?
Abhishek : i am just kidding yar , she just saw us , said its ok if mihika loves me , see there she comes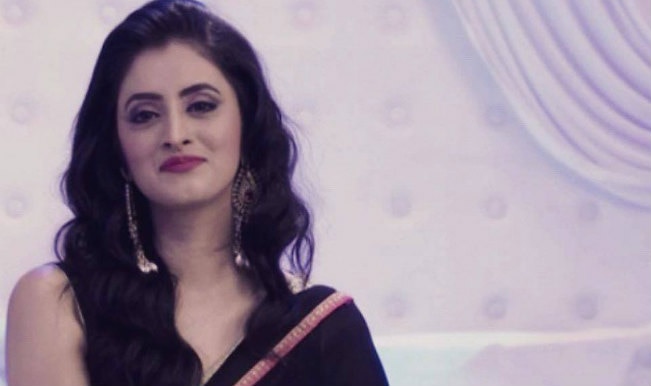 Mihika : hi guys , hello sandhya ji , zakir ji
Sandhya : call me sandhya , now that u will some day get married , u too are our friend
The next day…..
Ishita saw a boy coming out of the building, it was adi . she found it strange for a kid about 9-10 years old coming out all alone
She stopped him and questioned him
Ish : where are u going ? All alone
Adi : who are u to ask that
Ishita held his hand and stopped him from going
Ishita : of course i can ask where u r going , u r my neighbour , i care for u and u came out of ur house to leave ur house , see i guessed is it now , so do u have money to go out
Adi : no ,by the way why are u caring about me han ?  nobody cares about me and u don't need to care too
Ishita : why are u telling like that ?
Adi :  my mom left me when i was 4 and my bua , she is going somewhere for her duty now tell me does anybody care for me in this world . now my dad wants to put me in boarding school
Ishita made him sit near her on a  chair  . put an arm around him
Ishita : first of all tell me if we can be friends
She extended her hands
Adi smiled and shook hands and said , why did u care about me , nobody really likes me , my friends make fun of me by saying that my mom hated me thats why she left me
Ishita : first of all i care about u because friends care about each other , right
adi who never liked listening was listening to ishita . he instantly liked being with her . after his bua and dadi , she was the one who had really understood him , his feelings . he smiled at her
sandhya waved at her kids  . she hugged ved  and vansh as she was going to the village , where she had gone 4 years ago . where she faced the worst moment of her life of loosing her sooraj ji 
to be continued….
I know this episode has very little progress and a little small  , yet i wanted to try posting pictures that is  why posted  a small episode . i will post next episode  soon which will have a lot of progress in the story .Please  do comment