The Heart Is Crazy (Dil To Pagal Hai) ShivIka PreeRan SS Part4
The Heart Is Crazy(Dil To Pagal Hai) Part 4
Airport….
A handsome man got down from the flight and walked out with his luggage.
He is none other than Karan.
Shashi,Garima,Gauri received him.
Karan:Mom..dad…Gauri…


Karan hugged all of them.
Karan:But where is Anika?I thought she will be the first one to receive me.
Gauri:Bhai..you are missing Anika?
Karan:Of course yes.She is my best friend.
Garima:Don't worry Karan…Anika is here only.
Suddenly Anika came from behind and closed his eyes with her hands.
Karan smiled:Anika…
Karan pulled Anika in front of him.They both giggled.
Karan:Why did you play this hide and seek with me now?


Anika:Just like we used to play in our childhood.I was trying to relive those moments.


They both laughed and had a friendly hug.
Shashi and Garima smiled at each other.
Garima and Shashi in their bedroom.
Garima:Did you notice how sad Karan was when he did'nt see Anika with us in the airport?
Shashi:Yes and he was so happy when he saw Anika.
Garima:I think he loves her.We should talk to Karan about marrying Anika.Then we will surprise Anika with this.


Shashi:Ok..we will do that.


They smiled.
Karan Anika went for a drive.Karan was driving fast screaming with fun.
Anika screamed in fear:Stop it Karan.I am getting scared.
Karan laughed and stopped the car.
Anika:It's so dangerous to drive the car like this and you are laughing?
Karan:But it was fun.Right?

Anika:Fun?It was so scary.


Karan:No need to be scared Anika.When you are with me I will protect you.
Anika smiled:I know that Karan.
Karan:Anyways why don't we go for dinner?
Anika:Ok.
Karan Anika went to a restaurant.They were chatting and eating.
On the opposite side Shivay,Rudra,Omkara were celebrating Preeta's birthday.
They sang Happy birthday song.Hearing that Karan and Anika looked at them.Anika was surprised to see Shivay and Omkara.
Anika:Wow…Shivay…Omkara…
Karan:You know them?
Anika:That is Shivay.I met him recently.That guy Omkara is Gauri's lover.
Karan:Oh..then let me meet my future brother in law.
Anika smiled.
Preeta cut the cake
and tried to feed Shivay.
Shivay:Birthday girl first.
Shivay fed the cake to Preeta.With a smile Preeta fed him the cake.Then Rudra and Omkara too fed her cake.She too fed them.Shivay put icing on Preeta's face.All were laughing.
Rudra:Looking so funny Preeta.
Preeta:Shivay…you are so naughty.
Shivay giggled:Yes I am naughty.But only with you.
Preeta smiled.


Karan and Anika went near them.
Omkara:Anika!
Shivay was surprised to see Anika.
Shivay:Anika…what a big surprise!
Anika:Ya…even I am surprised.
Shivay looked at Karan.
Anika:This is my best friend Karan.My childhood friend.He is Gauri's brother.
Omkara was stunned.
Karan winked at Omkara.Omkara was confused.
Shivay:Anika's friend Karan is Gauri's brother.Cool.
Shivay:Omkara..make friends with Karan.He will help you to unite with Gauri.

Omkara was nervous.
Karan laughed.
Karan:Don't worry Omkara.Gauri had told me about you on the phone.I was waiting to meet you.Surprisingly God fixed our meeting today and I am happy to meet you.
Omkara was relieved.
Karan stood near Omkara and took a selfie.Karan sent the selfie to Gauri and messaged her:Met Omkara.Thumbs up from me.
Seeing the message Gauri was very happy.She messaged him back:Thank you Bhai.


Shivay:This is Preeta.My best friend and our troupe's leading female dancer.You saw her at the Valentine's party.Right?
Anika:Ya.
Shivay:We have gathered here to celebrate Preeta's birthday.
Anika:Happy birthday Preeta.
Preeta:Thank you.
Shivay:Preeta…this is Anika.
Preeta:I know.I had noticed her at the party.I don't have any memory problem Shivay.
Shivay:Ok.
Suddenly Karan came near Preeta.
Karan:Hi birthday girl…Happy birthday.
Before Preeta could respond Karan took a cake piece from the plate and put it in her mouth.
Preeta was stunned.


Karan:Sorry for wishing you late.


Preeta was numb.
Anika:Actually this Karan is crazy sometimes.
Karan:What craziness did I show?I was wishing the birthday girl.Right Preeta?
Preeta nodded her head.They all smiled except Preeta.
Shivay:A little bit of craziness is needed to make Preeta's birthday party enjoyable as Preeta is bit crazy.
Rudra:Exactly.I agree with Shivay.Preeta is crazy.So such crazy things will suit her.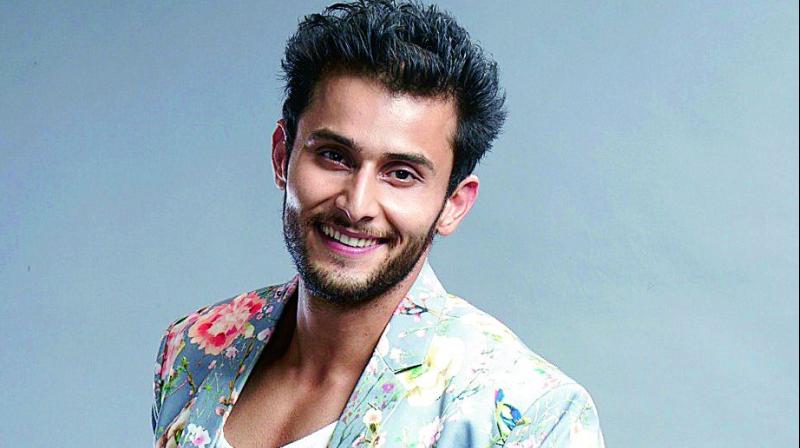 Everyone giggled.But Preeta was silent.
Karan noticed Preeta serious.
Karan:Guess I was a bit over smart with you.Sorry if I hurt you.
Preeta:Nothing like that Karan.It's ok.
Karan smiled:Then everything is fine.
Shivay gave a cake piece to Anika in a plate.
Shivay:This is Preeta's birthday cake.I hope you like cake.
Anika:Thank you.I love cake.I love baking cakes too.
Shivay:That's cool.But I don't know to bake cake.
They both giggled.
Shivay:You want anything to drink?
Anika:Ya…
Shivay:Wine?Beer?
Anika:Not alcohol.
Shivay:Oh sorry.At parties people prefer to have this.That's why I asked you.Then what will you drink?
Anika smiled:Juice.


Shivay:Cool.Even we have ordered only juice,not any alcohol.
Anika:That's nice.
Shivay brought 2 glasses of juice.He gave one to Anika.
Anika:Thank you.
Shivay:No mention.
They both started sipping it together.
Shivay Anika were chatting while Karan was chatting with Preeta.But Preeta's concentration was on Anika and Shivay.
Shivay and Preeta went back home.
Preeta's mother Sarla:Here we both too celebrated birthday.But Preeta is more happier to celebrate birthday with you all.
Shivay:That's how our friendship is.Right Preeta?
Preeta smiled nodding.Sarla too smiled.


Sarla:Shall I bring milk shake or juice?
Shivay:Nothing aunty.Stomach is full.Will have it next time.
Sarla:Ok.No problem.
Sarla left the room.
Shivay:How was the birthday celebration?Enjoyed?
Preeta:I expected to spend time with you.But you were mostly with Anika.
Shivay laughed:Jealous?Funny girl.


Preeta:Shivay…I am serious.May be I am jealous to see you with someone else.I am even confused if I have started falling in love with you.


Shivay was stunned.