Living our life together chapter 10
ITS WAS ABOUT 3 AM… AND BOTH TANYA & ADITYA WERE STILL DANCING…
ANN & MEERA WAS FEELING SLEEPY
Meera : I thought she hated him since…
Ann : Me too… But now look… dancing for so loonng..  looking into eachothers eye………Sooooo romantic.. I wish i also get someone..
Meera : Don't tell me you never…
Ann : Yeah.. yaar.. the thing is i din't get anyone of my type… And i fon't think mom & dad will find one for me either…
TANYA & ADI COMES AND SITS NEXT TO THEM…
Meera : You guys danced for so long..
Tanya : Yeah.. he was so comfortable.. i just loved it…
Adi & Tanya looks at eachother and smiles…
HAIDERS ROOM…
SAM WAKES UP HEARING HER PHONE RINGING… AND SHE IS SHOCKED TO SEE HAIDER NEXT TO HER…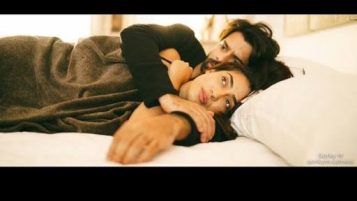 Sam(shouts) : Oh.. shit.no..!!!!!!!
Haider(sleepy): Why are you shouting..
THEY BOTH GETS UP
Sam : No.No..Its just a bad dream.. there is nothing like…no.. How could this…
Haider : Oh.. comeon .. meera its not a big   thing.. its happens usually.
Sam : Usuall..Usually.. comeon Mr. I sleot with you…
Haider : May be its not normal for you.. but for me its quite normal.. now cut the crap.. and…
Sam : Normal… you think this is normal for everyone…
Haider : If you realise.. then there is a deal.. tell me how much do you cost for 1 night.. i can pay it…
THAT WAS IT WHEN OUT OF CONTROL SAM SLAPS HIM HARD…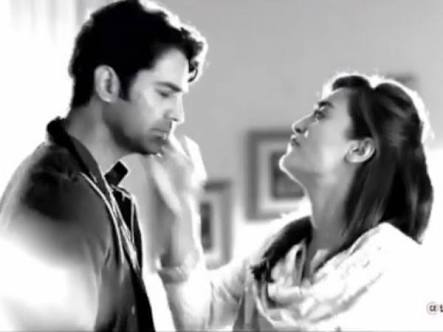 AT THE VENUE..
Adi : Where is sam??? …
Ann : She.. oh  ofcourse.. i think she will be somewhere here…
Meera : Yeah.. she took too much time..
Tanya : lets look..
THEY STARTS SEARCHING FOR SAM IN DIFFERENT DIRECTION..
SAM RUNS AND COLLIDES WITH ANN.. AND GETS TENSED SEE HER STATE…
Ann : what..wh.. what just happened why are you so sad..???
Sam : I… He.. (she explains everything)
SHE WAS NOT ABLE TO CONTROL AND HUGS ANN..
ANN ALSO HUGS HER TIGHT…. WHILE THE OTHERS COME..
ALL WERE ALSO SHOCKED..
Adi : What happened Sam.. why are you crying..
Ann : Its nothing Adi… i she just fell fown and hurt herself..
THEY ALL TAKES SAM TO THE COTTAGE.. AND ALL ASKS SAM TO TAKE REST… WHILE ADI LEAVES…
ANN ; MEERA & TANYA SITS PAMPERING SAM.. THE WHOLE DAY..
EVENING..
TANYA GETS A MESSAGE FROM ADI & SHE GOES TO MEET HIM..
ADI IS SHOWN IN HIS TYPICAL WEARING WHILE TANYA IS IN A KNEE LENGHT GRREN GOWN..
Adi : I thought you won't come..
Tanya : How.. can i resist as you called me..
Adi : I just wnted to tell you .. that….
Tanya : That…
HE SHOWS HER A RING..
Tanya : No…!!!!
Adi : Will you marry me..
Tanya : Adi.. i think we are too fast in it..
Adi : I know.. but i have … strong feelings for you.. I
Tanya : I can understand… but i need sometime..
Adi : Okay… take your time..i will wait for your answer…
TANYA RUNS BACK TO THE COTTAGE ..AND SHE IS STUNNED TO SEE SAM PACKING HER BAGS..
Tanya : What is she doing why she is packing everything…
Sam : I am leaving..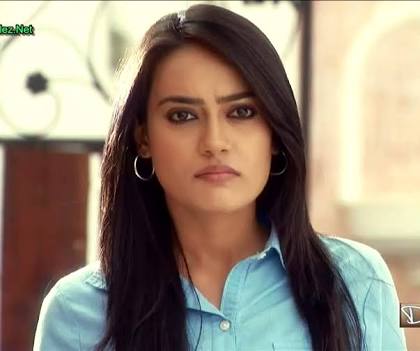 Tanya : But what.. happened all of the sudden.. guys explain please..
Meera : Sam.. don't just forget..  we came here to enjoy the last day of our freedom and you were the one who made us agree also..
Sam : So.. what.. now i am leaving so you also can as if you want.. i don't give a damn to it..
Ann : Guys.. stop it.. we can..sort it out..
Sam : There is nothing to sort out.. i am feeling so bad thinking why did i attented your engagement if tgat didn't have happened.. this was also.. not..
Meera : So.. wow.. now you want to put all the blame on me…. for you information.. i didn't compell you to come .. you had choices
Tanya : Where are you to taking this.. we can talk..
SAM WAS NOT IN THE MOOD TO LISTEN TO ANYTHING ..  SO SHE WALKED TO THE CAB..
WHILE A MAN STOPS HER HOLDING HER HAND.. SHE LOOKS..
Sam : Haider!!!
Haider : Haider Ali khan..
HE PULLS HER CLOSE..
haider : You know.. what.  today i am so happy seeing the gitl with full attitude breaking into pieces… I really didn't had any intenstion to do such aal thing to her.. but when i found that you have the same attitud that my business raival…. I meant your father have.. then i couldn't resist myself..
SAM PULLS AWAY HIM AND RUNS INTO THE CAB.. AND LEAVES..
TANYA & MEERA WAS SO SHOCKED WHILE ANN WAS ANGRY…
ANN GOES TO HIM & SLAPS HAIDER…
Ann : How.. could you do that.  you know what i thought that your are brave when you challeneged sam for the first time.. but now.. i know that.. youa are a coward.. who back stabs people.. If you had problems with.. her father.. you should have ended it within him.. but you choose her.. who didn't had any idea of it…
And one thing Mr.Haider…. Do you think that hurting her will break her father's heart.. then you are wrong.. They don't even share a relation any further…
JUST THEN ANN SEES MEERA & TANYA 'S MOM…
Meera : Maa…
Jhanvi : Thank god.. you suggested me to take a look of them…. So that we could find the things going on their..
Tanya : Maa… We.. didn't..
Pooja . : Meera pack  your bags we are leaving at once..
Tanya : But aunty…
Jhanvi : You too.. tanya..
Meera's mom : And i have a request to all of you.. i don't want any of your presence in my daughter's wedding..
Ann : Aunty…
pooja : inform that sam also..  Meera hurry up..
MEERA & TANYA PACKS UP THERE BAG & THE TRIO HUGS.. AND LEAVES IN DIFFERENT DIRECTION…
ANN STAYS IN THE COTTAGE ITSELF  & HAIDER WAS ALSO THERE ENJOYING THE SCENE…
Ann : Sam hardly belived in relationship.. but now.. you had destroyed that some…
SHE ALSO LEAVES…. WHIKE SHE MEETS ADI..
Adi : Where are you going all of sudden??
Ann : Everyone left.. then why should i stay.. there..
Adi : What do you mean..
Ann : All left in different ways.. Sam Meer Tanya…. all (she cries)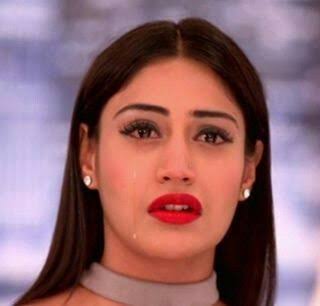 Adi : Ann.. control your self . everyone is watching..
ANN WIPES HER TEARS..
Adi : Do you know.. where Tanya leaves..I wilm explain to her  …
Ann : She is in bhopal…
ANN LEAVES…
ARJUN COMES TO ADI..
Arjun : What happened bhai….
Adi : Tanya left..
Arjun : Don't worry we will find her for sure..
IN CAR…
TANYA WAS SEEING THEIR PICS IN PHONE..
JHANVI WAS QUITE ANGRY WITH MAYA…. SHE THROWS HER PHONE OUT OF THE CAR..
Tanya : Mom..
Jhanvi : Stop it Tanya..
MEERA'S CAR..
Pooja : Your in laws had problem with your trip
Meera : But akshat supported me..
pooja : But his families decision also matters .. so yiu should not contact any of them
AFTER 4 YEARS….