"Kambaqt IShq – "Seven Deadly Sins" CS
Hey guys…i have thought of rebooting the story…
the story will restart..with new cast and story !!! it will be a super natural saga !! What happens when the 7 deadly sins unite !!
CS
---
---
Dharmika Agarwal (Mouni Roy)
Dharmika agarwal, is a mysterious , beautiful young lady. she is a business woman. Dharmika, is alluring and claims to be a widow. she is soon attracted to Udayveer Rudrishi.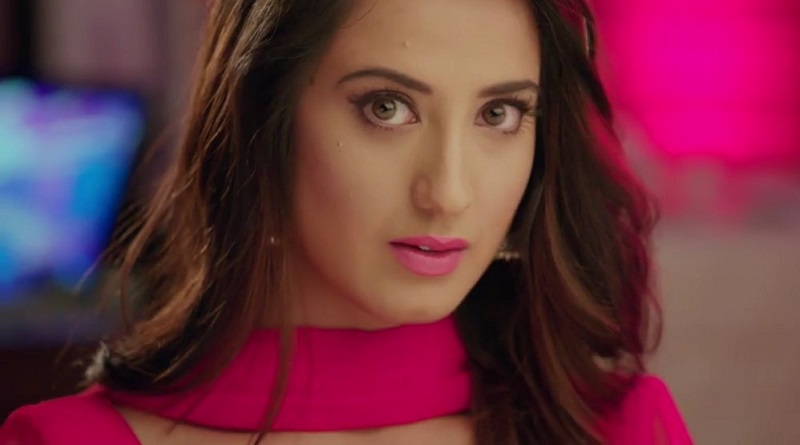 Parinita Bisht (Alisha Panwar )
Parinita Bisht is a beautiful ,aspiring model. she is the love of the life of UdayVeer Rudrishi, the heir of Rudrishis. She is his finacee. Parinita is a symptom of perfection, sweet and pretty.
Vinaiya Shivansh ( Adaa Khan)
vinaiya is hot, stylish and damn beautiful. she is arrogant, proudy but loving in her own ways. she is Aanvi's sister and loves her a lot.
Aanvi Shivansh (Tanya Sharma)
beautiful , and bold, she is the twin sister of Vinaiya. she is a journalist and loves her job.
ShivRaj Rudrishi
head of the industies of Rudrishi Empire, he is married to his love. He has 2 sons and a younger brother. Shivraaj is workahlic, cool minded and deadly dangerous !!
Gauri Rudrishi
she is Shivraaj's wife. very sweet, but bold, and an influencial woman .
Udayveer Rudrishi
A young entrepernuer, he is fun, talented and lively. he is a responsible, caring and family loving man. he loves his girlfriend and fiancee Parinita alot, but gets attracted to the mysterious personality of Dharmika, a travelling lady.
Aarv Rudrishi
Aarv is free spirited, hot,flirty and young. energetic as anyhting, he loves his brother alot. For aarv, love means nothing !!
Om Rudrishi
om is a workaholic, arrogant, strong man. he is a widower. he is the main pillar of the industries !!
---
---
So, this shall start soon. its based on NAAGIN ! the couples are ArDeep, RiVanya , VarDaa, Dheera !!
pls pls share your views !!!
lots of love !!
NAirAh