Its Destiny Dear : Devakshi FS Shot 3 by Pavithra
Hey guys, this is Pavithra here. I am back with my FS, shot 3.. Abig thanks to those who commented on my previous shot. Thanks to silent readers too. Special thanks to my dear devakshi fans for your support…
_________________________________
Recap:- The story takes a 7 year leap. Dev sees Sonakshi…
_________________________________
They could see their faces in the smoke of the colours of the powders.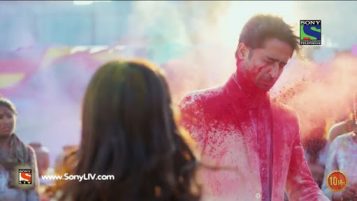 They were stuck for a moment. They kept staring at each other.
Dev suddenly came to his senses and…..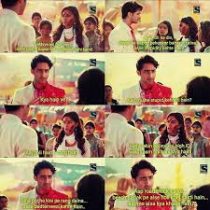 ****
He just pulled Sonakshi and hugged her saying Sonakshi…. Where were you? I missed you a lot!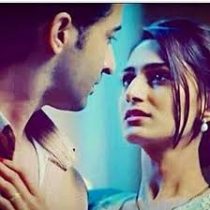 Sonakshi: Hello, Mr? Aap kya…
He cuts her off and says..
Dev: Stop your drama Sonakshi. Please I want you back.
Sonakshi cries…
Sonakshi: Dev, why did you come here? Why did you….
****
Suddenly it was all over. It was Dev's illusion.
They kept staring at each other. They remember their holi scene….. Their love story till their last separation….( BG: Peheli dafa…. (Krpkab song)…Singing slowly…)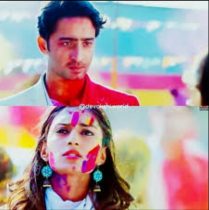 .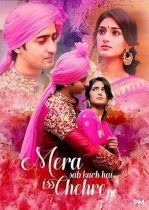 Sonakshi turns and runs… Sonakshi reaches a wall…..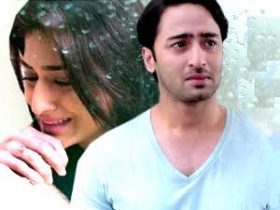 Dev was at the same spot.
Dev: Sonakshi, Tum? Meri Sonakshi….
He runs back to Priyanka who was surprised to see his happy face….
Priyanka: Dev, you seem to be happy….
Dev: Sonakshi……….(and points to where he saw her)
At the same time Sonakshi was bitterly crying….
Sonakshi: Dev, why are you here? Why? I know that we love each other. We cannot get married too. We cannot get united either…. Please understand….
Suhana comes there…
Suhana: ma, dadi told me….
She stops looking at Sonakshi's face….
Suhana: Ma, are you crying?? What happened?? Tell me please…
Sonakshi: Suha, he is back… Your papa is here….
Suhana: What? Papa is back??
She hugs sonakshi… Both cries…
Suha remembers some scenes with Dev although she dosent remember much…..
Suhana: Where is he, ma?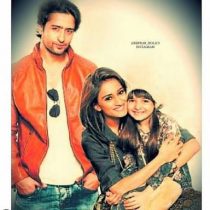 Sonakshi points to where she saw Dev….
Suhana runs to that place and finds Dev at a distance…
He had his back to Suhana… When Dev turned, suhana was shocked seeing Dev happily tickling another girl and talking with another lady…
She stops there without even moving a muscle….
_________________________________
PRECAP:- Dev talks with Suha without knowing that she is his daughter….
_________________________________
Hope you guys enjoyed this. Hope you loved those images. Ignore the grammatical and spelling mistakes. Ignore the short form if any. Ignore the Hindi statements if they wrong as I don't know Hindi much, that's why….
I will try to update as soon as possible. Do let me know what you think of the story by dropping in a comment. Don't forget to hit the like button. I want all your love and support… Thanks for reading..
By,
Pavithra?