ISHQBAAZI DIL SE– CHAPTER 9– Neil Enters, Anika Shivers
Hey guys!!!! Thank u so much for ur likes and hope my story continues to entertain u all.
Link for previous epi: chapter-8
---
Anika was still lost in her thoughts on how she would face Neil, just then her phone rang.. She saw the caller id to be of Om…
Ani: hello
Om: Hi Anika!!! I hope I have not called too early..
Ani: No not at all.. Any problem?? I mean u called early that's y!!!
Om: Umm no.. Actually I wanted to ask u when r u going to Delhi for Dev and Sona's marriage???
Ani: Today's Monday and Dev has sent me the tickets for Wednesday morning… So yeah on Wednesday.. And u??
Om: Same.. Just wanted to ask if u don't have any problem then, can we all go together???
Ani: All means?? Who r coming??
Om: Me, Shivaay, Rudra, Neil, one of Dev's business associates and Gauri…
Anika's POV:
Shit Neil!!!! All r coming so I think I'll be safe.. Shall I say yes or no???
POV ends…
Om: Anika?? U there???
Ani: Yup… Ok let's go together… Drop me a message or call on what time u r coming to pick me up…
Om: Ok cool… Bye then
Ani: Bye…..
The whole Monday and Tuesday were spent in packing for everyone… Gauri and Om are back on same page and have decided their own marriage topic to be started once they return from Dev and Sona's marriage.. Though shopping was to be done in Delhi itself but as girls they decided to keep some extra clothes. AniRi had already made a list of items to be packed and to be brought on Monday morning itself….
Finally came Wednesday……
Flight was of 11 A.M in morning so it was decided that they would reach airport by 10:00 and then go through the security process. It was 9:15 and Obros had reached Anika's house.
Rudy went to Anika's main door and rang the bell. But no answer came. Once again he rang the bell to which an answer came from inside.
Ani: Am coming just wait for 2 minutes…
Rudy: OK Di we r waiting outside.. (and he goes towards the car)
Shi: What happened?? Is she not coming??
Rudy: No no.. she is coming.. told us to wait for 2 minutes..
Shi: This girl na… she will make us miss our flight..
Om: shivaay calm down wait at least for 2 minutes … no one's perfect like u..
Just when Shivaay decided to retort back, Anika came out of her house… Rudy went to help her, Om went to open the dicky of their car and Shivaay out of his arrogance started scrolling in his phone.. Anika locked her main door and started walking with Rudy.. But she was limping very badly…
Rudy: Di what happened to your leg?? why r u limping??
Ani: Will explain once I sit in car..
Om: Anika what happened to ur leg??
Rudy: R u trying to prove urself dumb or trying to mock me in public??
Om: Shut up Rudy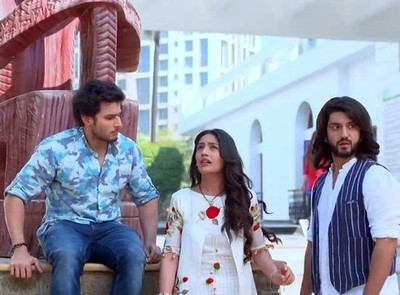 Ani: Guys!!!!!! I m going to sit. u carry on and just inform the driver to go when u r done.. Ok??
OmRu: sorry… (they go and sit in the car)
Shivaay hadn't heard any of their talks bcuz he had headphones on in his ear.. All three of them sat in the car and the driver continues driving…
Om: OK Anika now tell us how did u hurt ur leg???
Ani: Umm actually yesterday I went to give my leave application in hospital. while returning back, a biker drove very fast past me and to save myself I backed and slipped leading to this sprain…
Ru: So how'll u dance in ur brother's marriage???
Ani: Idk… (glances at Shivaay lost completely in his own music world.)
They reach the airport, unload their luggage and head towards the lounge area to meet with everyone…. ShiOmRu walked ahead at their normal pace. OmRu forgot about Anika's injury while Shivaay had no idea. They reached inside the lounge only to find Anika missing with them
Shi: This girl's so clumsy. Can't even walk steadily..
Om rushes to look for Anika while Rudy stays here..
Ru: Bhaiya, Anika Di has got sprain in her leg yesterday and she told us about that in car itself..
Before Shivaay could say anything, Anika enters inside with quite a slow pace. He immediately realized his mistake and looked downwards. Before he could say anything, Gauri came from behind…
Gau: Shit Anika!!!! What happened and how???
Shi: She got a sprain in her leg due to some stupid biker. I swear these bikers these days don't understand the difference between road and footpath..
All were looking up to him astonished.. as soon as he realized the reason of the group stare, he immediately turned the topic to Neil..
Shi: Neil hasn't arrived till now??? ( on hearing his name Anika shivered, which was noticed by Shivaay)
Just then Neil too comes with Dev's business associate.. On seeing his companion, Gauri stares at him wide eyed.. Neil comes and hugs Shivaay…
Neil: Hey Shivaay!!!!!!!! Such a long time we haven't met…
Shi: Hmm… How r u??? Who's he??
Neil: I m fine.. He is DAKSH KHURRANA, Dev's business associate..
Dak: Hello Mr. Oberoi..
Shi: Hi Daksh.. u can call me shivaay
Neil later goes and meets everyone and finally at last to Anika
Neil: Hello Anika!! ( he steps ahead to hug her, but Anika steps back)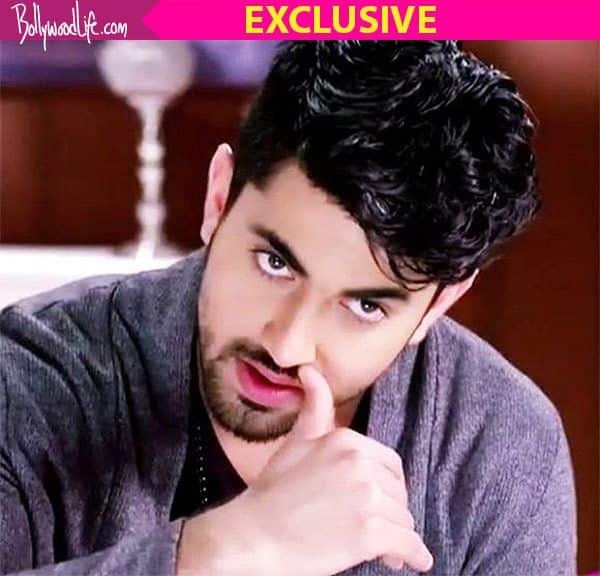 Ani: Stay in ur limits (she murmured slowly) Hello…
Neil: I missed u Anika.. There's a lot I have to do with u..
Anika glares at him and Shivaay looked confused..
Neil: Fun… U and me haven't met for long time so have to do lots of fun with u…
Ani: Same here.. Let's see who's more successful…
Shivaay was confused on listening to their talks while others were busy in their talks.. Just then announcement was made for boarding and they all started for it..
As Anika was walking, Daksh came and placed his hand on her waist…
Ani (freeing herself): Be in ur limits or else…
Daksh: else what???
By then shivaay returned back and started walking with them for he had sensed something weird about Daksh, anika's behavior towards Neil. So he decided to talk to her.
Precap: Flight to Delhi+ Anika's strange behavior…
Author's Note: Guys thank u so much for reading… But please do comment on the post for it motivates me to write further…
please do read and like and comment…