Finding the seeds to grow the happy family tree — Aastha Shivay Singh Oberoi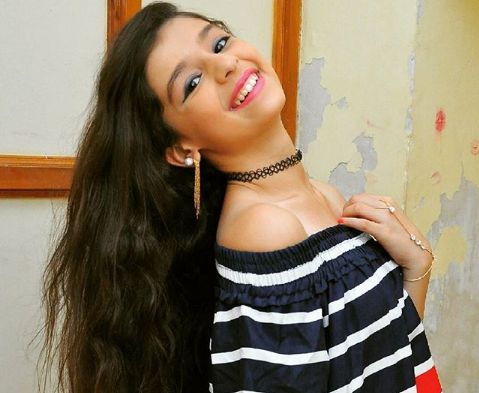 name: aastha shivay singh oberoi
nicknames: pannika junior, lady luck and dollface
age: 14
description: older than her twin aarti by 2 minutes. she is a sweet person. anika's replica: she is a chatterbox, independent, free spirited,  hard-working by nature, though she can be as cute and bubbly at times and has her own unique stock of words. she can be a bit stubborn but not that much. she also throws water at people when she gets mad but she is not the person to get mad easily. like rudy, she can be unreasonable time to time. like shivay, she loves cooking. like her grandfather shakti,  gentle, soft-spoken person.
she is known as lady luck because she is always lucky, let it be bingo or a board game she will win it. she has a huge collection of dolls but she keeps it hidden because she doesn't like people to see them and make fun of her. unlike most members of her family, she is in love with shahrukh khan. her entire room walls are covered with shahrukh khan pictures.
she loves dancing a lot. she dances to every srk songs and even songs from other films and hit singers. when she grows up, she wants to become a famous dancer and form her own dance group.