FAMILY – A BOND WHICH NEVER BREAKS CHAPTER 23
The khurana's reaches the Red wet resturant…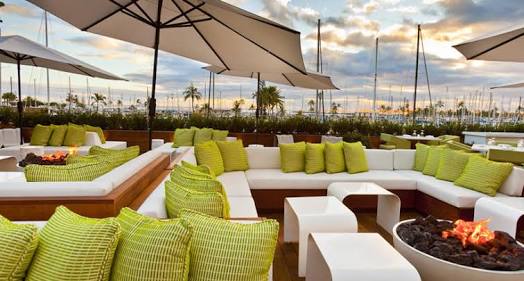 KHURANA'S WITH MAYA & ZOYA SITS..
ON BOTHSIDE OF ADI & ARJUN RAGINI & KARAN WAS SITTING.. THEY SUDDENLY WAKES UP AND INSITS ZOYA & MAYA TO SIT NEAR… ADI & ARJUN..
THEY ORDERS APPLE .. AND ALL GOSSIPS..
JUST THEN CHAUHAN'S ENTER…
A SWEET BREEZE FLOWS..
GEETHU SEES ABHIMANYU AND HE ALSO SEES HER…THEY PASSES A SMILE.. AND SITS NEXT TO THERE TABLE…
SHIVANYA REALISES THAT SHE FORGOT HER BAG & GOSES NEAR THE CAR.. TO TAKE IT.. WHILE SHE BUMPS INTO RITVIK…
Shivu : You here..???
Ritvik : Yeah.. i cane with my cousins..for a treat.. and you??
Shivanya : I am also with my family.. its a weekand trip..
Ritvik : Okay… so.. enjoy..
HE GOES..
PREETHA SHRISTI & VYOM SITS EXACTLY OPPOSTIE TO KHURANA'S… FOR SHRISTI AND SAM THERE FACES WERE CLEAY VISBLE..
Shristi : Oh.. my god he is here..
JUST THEN RITVIK COMES..
Ritvik : Who… ???
shristi(tensed) : Who..?? huh.. what bhai..no..nothing..noone..at all..
Preeta : Bhai.. lets oder something.???
Ritvik : Just order…
JUST THEN A HOST AT THE RESTURANT COMES..
HOST : Helloo..to all those who are present here… and i request all of you to take a chit from the bowl kept near… its a game…and i want all of you to particepate in this game as its a charity function… So please cooperate…
ALL TAKES A CHIT FROM THE BOWL..
HOST : I want all of those who took the chit to come forwards..
ALL THOSE YOUNGSTERS WHO WERE PRESENT IN THE CAFE COMES FORWARD…
HOST : Now one by one come to me… and give me the chits..
Ragini come first and her number was 6 laksh also got 6 so they pair up..
Adi was next his no. was 3 & shivanya realises she got 3 but she suddenly exchanges with zoya's and pulls zoya..
Arjun was paried up with Maya
Shivanya with Ritvik.. though both were not comfortable enough..
When preetha and karan gets to know that they are pair there face become red in anger..
Sam and shristi was pair… both were uncomfortable.. sam was even afraid to look at them..
Abhumayu and Geethu were also paired
Aarti & Vyim was not palying the game .. so they were enjoying…
But once Vyom sees her his reaction of laughter changes to irritated…
HOST : So lets start THE PAPER DANCE..
ALL LOOKS AT EACHOTHER WITH SHOCK : WHAT!!!!
BUT THEY HAD TO AS ALL WERE EXPECTING..
SONG TUM HI HO PLAYS..
Arjun and maya was so close as enpugh that air even had to struggle to get in between them
Sameer was avoiding eye contact with shristhi
Shrishti : Are you angry???
Sam : Huh..??
Shrishti : I.. I love you too..
Sam : What..??
Shrishti : What do you men by what … you have to say i love you too???
Sam : Yes.. i..i love you.. too..
Lucky and ragini was so into the dance.. she was continuosly humming the song.. Lucky was lost in her beauty..
Ritik and shivanya was feeling a little uncomfortable..
Shivanya : Yamini ma'am had asked me about..
Ritvik : Ha.. that cobstruction work.. please make it a little faster..
Shivanya : Huh..???
Ritvik : Sorry..(he holds his ear) bluetooth.. i was talking to one of my clients.. What were you saying..
Shivanya : Nothing (in her mind) strange man..
Abhimanyu and geethu's side..
Abhi : You are looking dull??
Geethu : No.. i am not..
Abhi : Don't lie… i can read it from your face .
Geethu : What???
Abhi : You can tell me.. as i am your collegue..
Geethu : …its just a …. family issue..
Aditya and Zoya..
Aditya was so uncomfortable…his face was as blown as a balloon..
Zoya : I don't mind.. if you smile..
He glares at her..
Zoya : Okay..your wish.. but i prefer happy people more.. don't worry.. i will teach you to smile …
Aditya : Stop irritating me..
Zoya : Don't worry…You will get used to it..