Dilwale dulhania le jayenge RuMya SS(ShivIka and Gohem as supporting couples) Character Sketch
Dilwale dulhania le jayenge(The Big-Hearted Will Take Away the Bride)Character Sketch
My dearest friend Mansi wants me to write a movie based SS on RuMya.She helped me to put a poll to choose the movie.Most of the readers chose Dilwale dulhania le jayenge for RuMya.So here I present a SS on DDLJ.
DDLJ is a classic movie which I don't want to spoil.No story can reach the level of DDLJ.But this is my small attempt on DDLJ.This SS won't be the exact copy of the movie.
Please forgive me in advance as this can never be another DDLJ.
Thanks to my bosom friend Sydell for the cute banner
Tej Kapoor:A loving husband and a loving father of 2 daughters Soumya and Omi.Though staying abroad he is very much particular about maintaining Indian Culture.He brought up his daughters like typical Indians girls even in the foreign country.He is very strict when it comes to Indian culture.

Jhanvi Kapoor:Loving wife of Tej and a loving mother of Soumya and Romi.She is fashionable,a very soft and sweet lady.


Soumya Kapoor:The eldest daughter of Tej and Jhanvi.A very sweet romantic who is waiting for her Prince Charming.

Romi Kapoor:A cute bubbly daughter of Tej and Jhanvi.She is the darling younger sister of Soumya.Soumya and Romi are close friends too.Romi is a fitness freak.

Harish Singh Oberoi:A cool husband of Avantika and a funny father of Shivay and Rudra.

Avantika Singh Oberoi:A stylish sweet wife of Harish and a friendly mother of Shivay and Rudra.

Harish and Avantika are the loving parents in law of Anika.
Shivay Singh Oberoi:Eldest son of Harish and Avantika.

Anika Shivay Singh Oberoi:The sweet wife of Shivay,the loving daughter of Ahem and Gopi and the dearest daughter in law of Harish and Avantika..Shivay and Anika are a romantic couple.
Rudra Singh Oberoi:The youngest funny son of Harish and Avantika and the younger brother of Shivay.He is fitness conscious.

Ahem Modi:Harish's best friend,a loving soft husband of Gopi,the loving father of Anika and the sweetest father in law of Shivay.
Gopi Modi:The sweet wife of Ahem, a loving soft mother of Anika and the sweetest mother in law of Shivay.She has a great bonding with Avantika.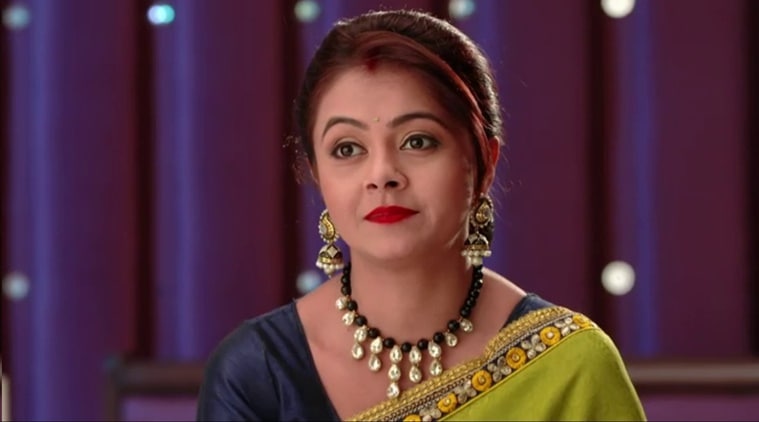 Ahem and Gopi stay with the Oberois as they are best friends.
More characters will be introduced later.