Dil Hi Toh Hai Review: A clichéd love story with decent performances
Sony's Dil Hi Toh Hai brings an interesting family drama around two individuals Rithvik and Palak from different worlds. Rithvik belongs to a rich and influential Noon family, who is a modern day family known for their strong bonds, values and traditions. Vijaypath Noon is a caring father, who equally loves his three children. Rithvik is the eldest child and still he is much pampered by the family. He has no belief in love. He meets Palak, who is a doctor by profession and belongs to a middle-class respectable family. Rithvik hides a big pain behind his smile and casanova image. He lives happy with his family, and yet his eyes exhibit the heartbreak sorrow.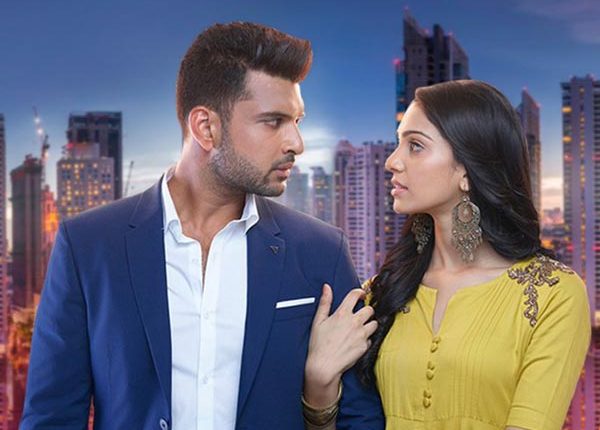 Main Characters:
Rithvik Noon: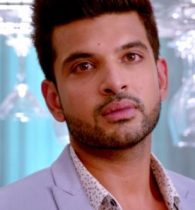 He is a young, dashing, rich and charming guy. He is the heir of Noon family business. He likes to keep his goodness hidden and presents his bad image in front of everyone. Even then, everyone loves him a lot. He carries the bad boy persona with all the charm. He changes girlfriends every day. He adores his family. He flirts openly with many girls. He believes in not making any false promises. He hides his heartbreak, tears and pain to cover up his vulnerable side. He appears arrogant, ill-mannered and disrespectful at times. He becomes tough to understand for Palak.
Palak: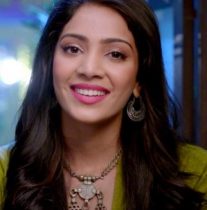 She is a sweet, simple, independent, bold, straight-forward girl. She represents the modern times girl who knows to hold her values, dignity and opinion. She likes to live her life on her terms. She is a self-respecting girl, who is content with whatever she has achieved in life. She is happy in her own world. She doesn't have big dreams, but wants to fulfill the ambitions she has set. She doesn't dream of getting any prince charming in her life. She values her family a lot. She always fights for the right. She is a helpful friend and a wonderful daughter. She is very committed towards her work.
Cast:
Karan Kundra as Rithvik Noon
Yogita Bihani as Dr. Palak Sharma
Asmita Sood as Shweta Sinha
Pooja Banerjee as Aarohi
Bijay Anand as Vijaypath Noon
Poonam Dhillon as Mamta Noon
Akshay Dogra as Rishabh Noon
Sudeepa Singh as Aditi Noon
Aman Chahal as Samar
Pooja S Jadhav as Shanaya Noon
Krishna shetty as Rohit
Abhinav Kapoor as Aman
Story So Far: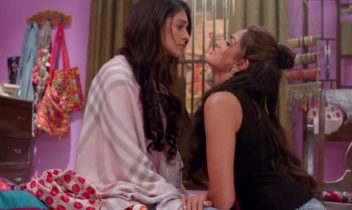 Palak is introduced in the first scene. She meets her friend Aarohi at her house. Aarohi tells Palak about Rithvik Noon, whom she madly loves. She tells Palak that he has refused to marry her since he is not ready to make a commitment. She worries for her pregnancy results. Palak gets disheartened knowing Aarohi's sorrow. Aarohi does the pregnancy test and turns happy when the result comes negative. Aarohi meets Rithvik, who treats her badly and makes her understand that he is not interested in her anymore. He asks her to make a new beginning in life. He gets a new girlfriend of his type, which hurts Aarohi's heart. Aarohi tells Palak that Rithvik broke up with her. Palak pacifies her.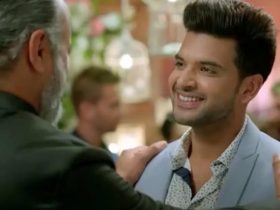 Palak sees Rithvik and pities the girl who will fall in love with him. She hates men like Rithvik who doesn't know how to respect women. She tells Aarohi that its good she got rid of a mean person like him. Rithvik realizes Aarohi wants to live with him, but he can't commit to her. He breaks her heart intentionally so that Aarohi doesn't get more serious about him. He doesn't trust women and is afraid of commitments. He is sure that he will never fall in any trap like love. The story takes a two months leap. Palak sets her goals and makes a career in medical field. She is seen working in a hospital. She plans to get married after four years. She focusses on her career. She refuses to an alliance.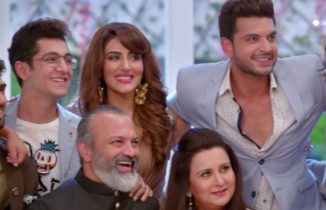 The news reaches Palak's mother, who turns upset with Palak's decision. Palak comes home and gets scolded by her mother. Palak tells her that she doesn't want any rich and controlling husband. She soon learns that Aarohi went to Rithvik's house for a talk. A party is going on in Rithvik's house. He celebrates with his family. Palak tries to stop Aarohi. She learns more about Noon family. Rithvik's happy and united family is shown. Rithvik's parents Vijay and Mamta are the proud parents of three young children. Vijay has all hopes that Rithvik will take their biotech company to new heights. Rithvik asks Vijay to just retire and leave the business in his hands. He assures to do his best and keep their family pride.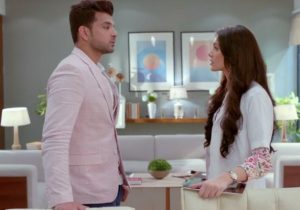 Palak reaches there and looks for Aarohi. She meets Aarohi in the party. Aarohi tells her that Rithvik has no girlfriend currently and maybe she can try to convince him again. Palak asks her not to spoil her life and forget Rithvik. She convinces Aarohi and sends her to the car. Aarohi forgets the ID card and goes back to Rithvik's room. She meets Rithvik in a way that she doesn't see him, because of power failure occurring at the same instance. Rithvik gets mistaken about her and kisses her. Palak runs away from there and gets mad at Rithvik for snatching her first kiss' special moment. She hates Rithvik even more.
Our Take: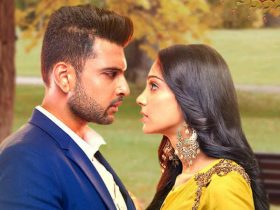 Its again an old concept served with new packaging. The show totally lacks originality. Everything seems adapted from somewhere or the other. The characters of Rithvik and Palak's family members are bit interesting. The show looked quite intriguing by the promo, but didn't live up to the expectations. The characters aren't too strong. There have been such similar characters in many shows before. Few special elements have an appeal, such as the story pace, leads' chemistry, execution and modern times approach. Karan Kundra plays Rithvik Noon in the best way possible. His good looks work wonders for the character. Yogita Bihani is the fresh face in the show. She brings in simplicity as needed by the character. The supporting actors like Bijay Anand and Poonam Dhillon are cast aptly.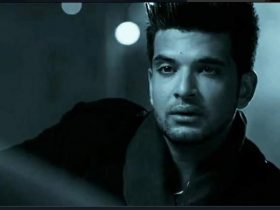 Dil Hi Toh Hai draws curiosity by the angle of Rithvik's past. His past will be opening up slowly and reveal that he isn't a bad guy, he also has a heart, a broken one. Rithvik's past incident has completed changed him. Rithvik's bonding with his family is something adorable to watch. Palak's character of an ambitious and righteous girl could be sketched better. The sets are lavish and visually pleasing. The costumes and looks would set a new trend. Palak's journey to struggle and win over odds will be seen. The show has a fair quotient of drama, romance and balanced portrayals. It brought a kissing scene in the first episode itself, and sets a benchmark for more episodes to come. Coming to dialogues, its well written and seem more realistic. Viewers may connect with Palak's character more.
Overall:
The show brings two bold characters who prove that love eventually happens between opposites. The story is quite predictable. One may watch the show just for the leads and their wonderful chemistry.
Our Rating:
3 out of 5
Feel free to post your reviews in comments below. All off-topic comments will be deleted.