CONNECTING DOTS | SHIVIKA | 14 – ISHAAN'S BIRTHDAY
CONNECTING DOTS | SHIVIKA | 14 – ISHAAN'S BIRTHDAY
---
---
PREVIOUS EPISODE –
https://www.tellyupdates.com/connecting-dots-shivika-13-anaika-behaves-obnoxious-shocking-episode
---
---
@MEHRA INDUSTRIES
@ANAIKA'S CABIN
The episode starts with anaika recollecting the papers but her hands are shaking and she is not even to pickup so many papers…
Shivin knocks and enters into her cabin !…
Anaika cries "Mr Raichand !!"…
Shivin "Whhat happened…Miss mehra you crying…kya hua !!!"…
He sits on knees on floor and asks her !!…Anaika looks down and weeps with fear !!!…He comes close to her abd just then she comfortably holds his arms !…She looks at his eyes…
Anaika shivers "Vo…vo dadiji / That dadiji !!"…
Shivin worries "Kaun dadiji"…
Anaika "She…she was"…
MUSIC –
She slowly hugs him !!!…For the first time she hugs him !!…❤❤
SONG –
Marhami sa chaand hai tu
Dil jala sa main andhera
Ek dooje ke liye hain
Neend meri khwaab tera
Tu ghata hai phuhaar ki
Main ghadi intezaar ki
Apna milna likha issi baras hai na
Jo meri manzilon ko jaati hai
Tere naam ki koi sadak hai na
Jo mere dil ko dil banati hai
Tere naam ki koi dhadak hai na (MOVIE – DHADAK)
He hugs her intensely !!!…❤❤
Suddenly they breaks the hug and gets away !!!…
Anaika "Umm…so sorry !!"…
Shivin "Umm…i am sorry"…
……….
It starts raining outside….
Shivin and Anaika starts picking up the files one by one…Shivin notices anaika's hairs are falling on her nose !!!…
She tries to brush it back but fails…
Shivin comes close to her again and back brushes her hairs by the help of his hands !!…?
SONG –
Oooo…
Koi Bandhani joda odh ke
Baabul ki gali aaun chhod ke
Tere hi liye laaungi piya
Anaika feels slightly sensuous by his touch !
Solah saal ke saawan jod ke
Pyar se thamna, dor bareek hai
Saat janmon ki yeh pehli tareekh hai
Dor ka ek main sira
Aur tera hai doosra
Jud sake beech mein kayi tadap hai na
They slowly gets up with the files and puts it on the desk !!…
Suddenly a cloud bursts and anaika grabs him in fear !!…??
Jo meri manzilon ko jaati hai
Tere naam ki koi sadak hai na
Jo mere dil ko dil banati hai
Tere naam ki koi dhadak hai naaaa…..(MOVIE – DHADAK)
They gets away again and looks at each other !!…❤
---
TWO WEEKS LATER
---
– NIGHT
@MEHRA MANSION
@ANAIKA'S ROOM
Somebody enters into the room and hugs anaika from back !!…She gets scared !!!…
Ishaan "Its me…Whats wrong with you di !!"…?
Anaika "Ohhh"…?
Ishaan "Two weeks se notice kar raha hoon aap bohot weird behave karti hain jab koi aapko hug karta hain"…?
Anaika types on laptop "There's nothing like that Ishaan !"…
Ishaan "Stop typing di !!"…
Anaika "Ishaan i have a lot of work !!!"…
Ishaan "Seriously di…even you're forgetting whats tomorrow !!"…
Anaika "See i dont know whats tomorrow…and i dont even care !!!"…?
Ishaan gets HEARTBROKEN ! ?
He leaves from fuming !!…Anaika smirks and calls shreya !!…
Anaika "Come innn"…?
Riyaan, Aaniya and shreya comes inside !!…
Anaika "Its only 8 minutes left…everything all set !!"..?
Aaniya "We are ready !!" ?
Anaika "Lets go" ?
@ISHAAN'S ROOM
Ishaan is covering himself with the blanket and in a totally miffed state !!!…He is continuously fuming !!!…Suddenly someone knocks the door !!!…
He wakes up and shouts "What the hell yaaar!!"….?
He goes and opens the door and its anaika who comes inside the room !…
Ishaan "What the hell do you want !!!"…?
Anaika "Happy Birthday !!"…??
Others enters and plays the party poppers !!!…????
Everyone "HAPPY BIRTHDAY ISHAAN !!!" ????
Ishaan "Thankyou so much guyz" ???
They all hugs him one by one !!!…
Shreya "And here's your cake !!"…
She gives the cake to eat !!!…
Ishaan "Shreya di you made it !!…It looks damm awesome !!"…
Shreya "Ohhh…then cut the cake !!!"…
Anaika and ishaan holds the knife and cuts the cake together !!!…Ishaan feeds the cake to anaika first as she is his favourite sissy and then everyone !!! ????
They applies cake foam on each other's faces and had fun !! ❤
– MORNING
@RAICHAND ESTATE
@SHIVIN'S CABIN
Anaika enters into the cabin wearing a white floral designed blouson dress and styled loose hairs…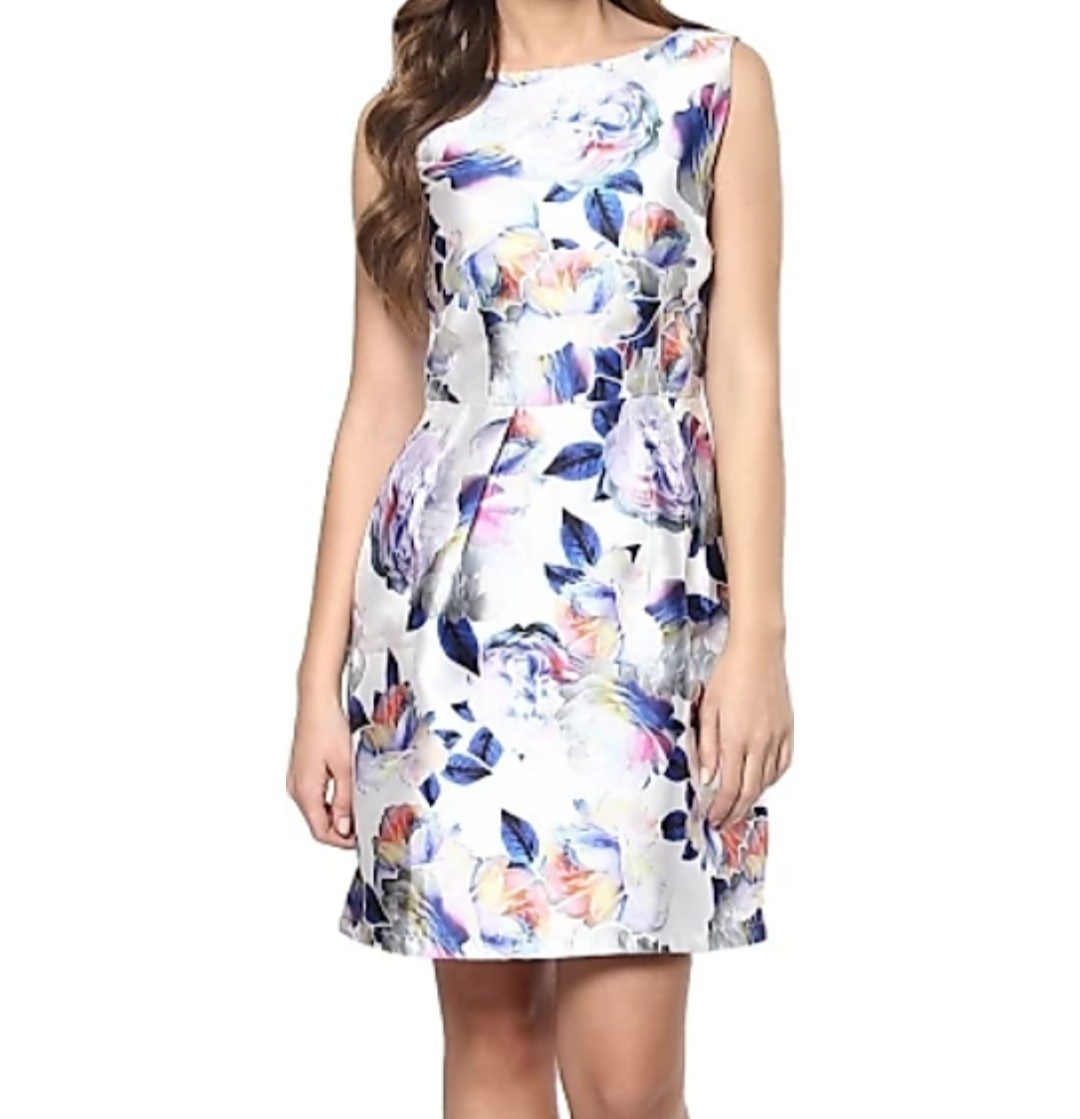 Shivin is sitting on his work place and drinking coffee !…He is in a white shirt covered by navy blue floral print waistcoat and tie and pants !…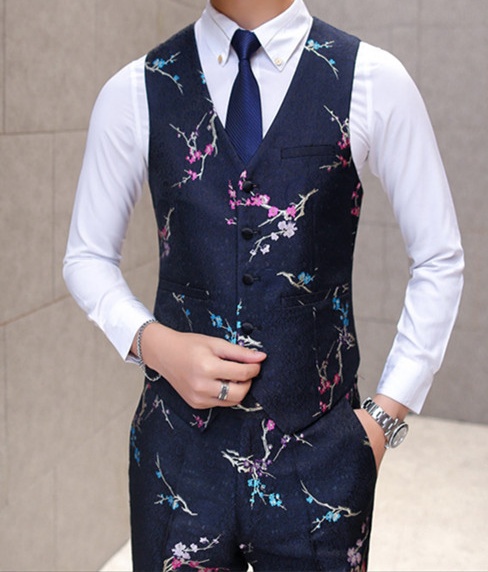 Anaika "Good morning Mr raichand !!!"…
Shivin "Mrs mehra…Good morning i am so sorry but i am a bit busy right now !"
Anaika "Its okay take your time….tab tak mein files arrange karleti hoon !!"…
She is having a beautiful blush on her skin and a sweet smile !…
Shivin "Ohhh shit !!!"…
She looks at him !…
Shivin "I missed it !!"…
Anaika "What do you missed ? Any contract !!!"…
Shivin "No no…i missed the race !!!"…
He puts the phone on desk with anger !!!…
Anaika laughs "Omg !…Mr Raichand you were playing this is really disgusting !!" ?
Shivin "Miss mehra pls…mere sentiments ko aise insult mat kijiye !!'…
Anaika "Aap bhi naa…ek number ke billu hon !!" ??
Shivin "What ???"…
Anaika stops arranging the papers !!
Anaika "Umm sorry did i said something weird ?"…?
Shivin "Hmm…you called me billu"…?
Anaika "Billu ?"…?
Suddenly she recalls ….
FB STARTS
She wakes up but suddenly dadi holds anaika's hand !!!…Anaika gets SCARED !!!…
Dadi starts murmuring "Bi..billu…an…anika"…
Anaika shocks hearing the name and murmurs "ANIKA" !!!…
FB ENDS
Anaika murmurs "Ye word toh uss din dadiji ne bhi bola tha / Even dadiji spoke the same word that day"…?
Shivin "Miss mehra you okay !!"…?
He gives her water and she drinks !!!…She starts thinking about it and spots in her imagination that a girl is screaming at a man !!!…She quickly opens her eyes as she cant bear the pain of recalling it !!!…
Anaika "Mr Raichand…we are getting late for the meet up !…Lets go !"…
They both leaves after he nods !…
@RAICHAND HOUSE
@KRIRA'S ROOM
Meera is enjoying head massage by her husband !…He is enjoying in massaging her forehead !!…
Meera "I was so exhausted…thanxalot baby for this massage !!"…
Krish "Your welcome…btw baby we are going for a dinnet today and thats final"…
Meera "How sweet !!…But what we gonna have i mean Indian, chinese, mexican !!"…
Krish "Nope !…Today we are gonna have tandoor !!"…?
Meera "Yummm"…?
@MEHRA HOUSE
@NIDHI'S ROOM
Nidhi is wearing a disgusting yellow ochre color face pack !!…She opens her laptop !!!…Aaniya rushingly enters to the room !!…
Aaniya "Mom mein….aaaaaaah !!" ?????
Nidhi too gets scared and falls off bed !! ????
Nidhi "What the hell is wrong with you !!" ??
Aaniya closing her nose "Mom why did you applied sht on your face !!" ?
Nidhi "Its not sht you dumb…Its a natural gold face pack !!!"…??
Aaniya "But mom it looks"…
Nidhi "Stunning right" ?
Aaniya "No but…Utterly disgusting !!" ?
Nidhi "???…btw why the hell broke into my room"
Aaniya "Mom its Ishaan's birthday !"…
Nidhi "Dont tell me dear i know very well its my son's bday !!..And i decided tonight we will throw a party in Goa !!!"..?
Aaniya "Mom but"…
Nidhi "Sssshh"…
Aaniya "No you have to listen…Mom Ishaan wants his bday to be simple and normal !…So we had made a plan of having barbecue !!"…
Nidhi "Who's cooking barbecue !!!"…
Aaniya "Ofcourse mom"…☺
Nidhi thinks "Ohh so aaniya is making…or maybe shreya…or maybe anai who cares ! I am glad they didnt selected me !!"…??
Aaniya "Aap banayegi barbecue  / Its you !!" ?
Nidhi "????"
---
---
PRECAP –
Anaika "Okay so i have plan !…Jo bhi game harega uske upar hum water balloon se attack karenge !!"…?
Shreya "Brilliant" ?
Nidhi "What a third class idea !!" ?
Anaika looks on…?
LATER…
Everyone throws water balloons at Nidhi !!! ????
She gets irritated !! ??
---
---
---
Thanxalottt AGGA, PRABHA, JAS, NIYU, NIRI, SHANAYA, PADMA & NIKI for commenting and liking the previous episode…
Now pls do not forget to share your comments and likes/dislikes for today's episode…
Keep reading and enjoying…
Till then take care
Lovesss
Riana
?