And Tv's Agnifera is the new offering, bringing a tale of three distinct individuals. The concept is much unique. The show has love, drama, intense emotions and comedy. The story is of two brides and one helpless groom, which is stuck in a marital plight.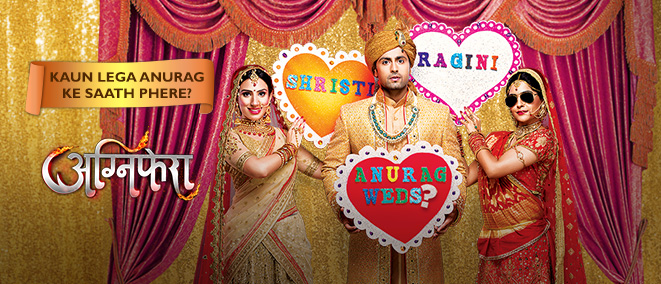 Both the girls become Anurag's prospective brides. They come to stay with Anurag's family and differentiate themselves by their characteristics. The show conveys the message that educated and uneducated girls have the difference of knowledge and learning, but they are same when it comes to emotions and love. Shrishti and Ragini's fight for Anurag will be seen. The interesting part is to see whom Anurag selects as his bride.
Main Characters:
Anurag: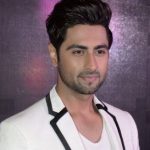 He is the most eligible bachelor in town. He is an educated, smart and handsome guy, who has just done his MBA from London and returned to family. His marriage becomes a big problem when two alliances come his way. Anurag gets caught between the two girls. He is sweet and humble by nature. Anurag wants a girl who understands him and respects his family by balancing things. He is very much sophisticated and sorted in his life. He gets in trouble seeing his parents' fight over choosing his bride. He is much loved by his family. He gets impulsive sometimes and gets stubborn about his decisions.
Shrishti: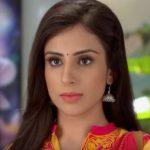 She is a happy and positive soul. She is educated, intelligent, confident and strong headed. She knows how to make anyone agree to her decision. Shrishti is a law student. She follows her principles. She is courageous to fight against the wrong. She belongs to a respectable, well cultured, middle class family. She is very charming and holds good values. She has great devotion in Maa Saraswati. She values education. She is Anurag's school mate. She is a very loving and caring daughter. She makes her parents proud by her good qualities. Shrishti is regarded as an ideal daughter in law by Vidvaan. She can't tolerate any injustice happening around.
Ragini: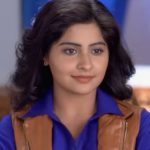 She is a strong, daring and short tempered girl. She is a typical Dabangg girl. She has her friendly gun and armed men around all the time. She scares people to achieve what she wants. Ragini belongs to a powerful family. She looks tough and bitter by her talk, but is soft hearted. She does not like to get dress up in traditional feminine clothes. Ragini has great shooting skills. She loves her family and has good bond with her brother. She believes anyone can be convinced by threatening. Ragini is much pampered at her home. She runs her own court of justice in the village. She can't tolerate disrespect of women.
Cast:
Ankit Gera as Anurag
Yukti Kapoor as Ragini
Simran Kaur as Shrishti
Sunil Singh as Vidvaan
Amita Choksi as Revati
Vedant Sawant
Story So Far: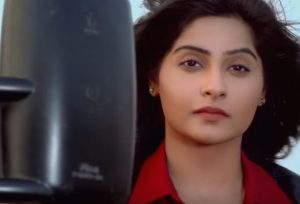 Ragini is introduced when her goons stop a man on the bridge. Ragini fuses her fears in people. She forces the man to jump in the river, because he failed to do her father's work in given time. She teaches him a lesson for failing to their expectations. Ragini's family is shown. Ragini's father Vikral is the commanding leader of the village. Vikral sees the protest going on. The man threatens to burn himself. He pours water on himself, stating he wants to stop injustice.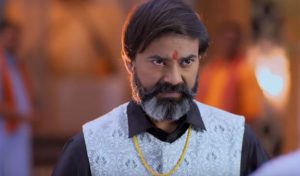 Vikral proves the man's drama. He scolds the man for fooling him and stops the protest. He does not accept any nonsense. Anurag's brother Vishu announces in the village that Anurag is returning from London after completing his studies. Vikral goes to meet Anurag's father Vidvaan Singh to talk about Anurag. He meets Anurag's uncle and gives her proposal for Anurag. He praises Ragini as a good valued girl. Anurag lands in the village and gets to know the changes happening. He gets stuck in traffic. He learns that a justice court is happening.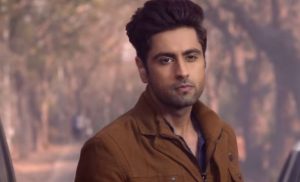 Anurag hears about an incident, where Ragini is taking decision on the man who overtook her jeep. Anurag gets down the car to check the matter. Anurag gets into an argument with Ragini. He asks her does she think she is a court to punish people. He feels the villagers don't deserve a change. Ragini falls in love at first sight with him. Shrishti's father Purshottam meets Vidvaan to talk about Shrishti and Anurag's marriage. Vidvaan fixes Anurag and Shristhi's relation. Ragini reaches hospital with her armed men. She meets inspector. She asks who complaint against her about the accident.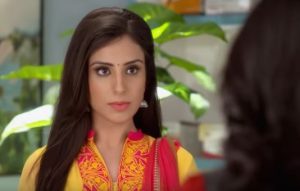 Shrishti tells her that she will be giving statement against Ragini, afterall she has filed the FIR. Shrishti and Ragini argue over the accident of an old person. Shrishti has laws on her side. Vikral meets police and gets to know Shrishti's FIR. He manages the situation. Vikral's son wants to become hero and producer. Vikral disapproves him. Vidvaan informs family that he has fixed Anurag's marriage with Shrishti. Anurag's mother Revati likes Ragini and wants to make her bahu. She gets angry believing Vikral and Purshottam have no comparison. She tells Vidvaan about Vikral giving huge dowry even before meeting Anurag.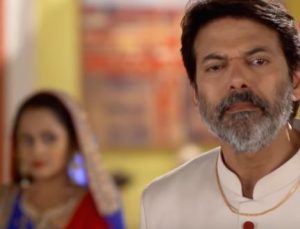 Vidvaan does not want to sell Anurag by taking dowry. He is against dowry. Revati makes it clear that her son will just marry Ragini, while Vidvaan refuses to make a thug's daughter his bahu. He does not want Anurag to fall in bad company. Revati values money, while he values education. Vidvaan announces Anurag will only marry Shrishti. The family faces tension by the arguments. Anurag comes home and meets his family. The family gets glad seeing him.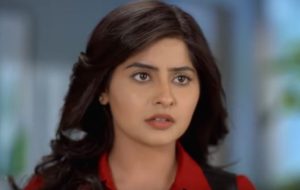 Ragini practices shooting by making a man sit with pots overhead. Vikral likes Ragini's Diwali. Ragini scolds the man for beating his wife. Ragini's brother Parag praises her shooting skills. He asks her to close eyes and break the last pot. Ragini shoots the last pot as well. Anurag and Vishu arm wrestle. Anurag lets Vishu win the fight. Anurag learns about the two proposals. Vidvaan has good views about marriage and relations with a new family, while Revati makes relations a money affair.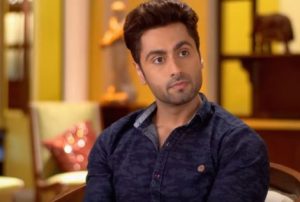 Vidvaan tells Anurag about Shrishti's proposal. Revati tells Anurag about Ragini's proposal. Shrishti buys Saraswati Maa idol and asks Purshottam to send it to Anurag's home along with shagun sweets. Vikral wants to send Laxmi Maa idol to Anurag's home. He sends shagun. Vidvaan asks Anurag to come along to distribute sweets to villagers. Anurag meets the people. Revati accepts shagun from Parag in Vidvaan's absence. Anurag's family gets two shaguns from Shrishti and Ragini's families. Vidvaan gets angry seeing shagun from Vikral. He throws the shagun angrily. He asks his brother Brij why did he not refuse to shagun when Parag came home.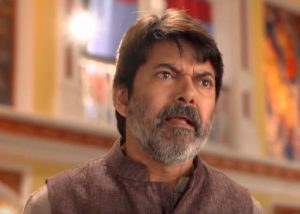 He tells Brij to return the money given by Vikral. Anurag sees shagunn throw outside the house. He learns about shagun given by Parag. He turns upset and goes to his room silently. Parag gives Anurag's photo to Ragini. She recalls meeting Anurag and gets happy. Ragini's mother asks her to learn Anurag's likes and dislikes and adjust with him. Ragini thinks Anurag will adjust with her. She suggests they can get Anurag home and make him Ghar Jamai.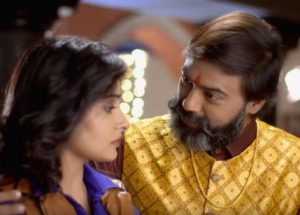 Vikral tells Ragini that she has to go there as bahu. He explains the customs of marriage. He tells her that Ghar Jamai loses respect in society. Ragini thinks of some way to impress Anurag. She takes advice from the school girls about NRIs liking things in the village. The girls tell Ragini that NRIs like their attires, values and living. Ragini likes the advice. Vidvaan gets helplessly sorrowful over the conflict at home. He wants Revati to value relations over money. Revati tries to brainwash Anurag. She asks him to understand Ragini's proposal is better. Anurag falls in dilemma.
Our Take: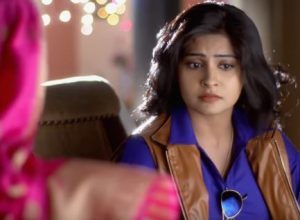 The show is set against the backdrop of a small village Bilaspur. The village setup and locales are good. It puts some light on the social and political rules set in villages. Ragini played by Yukti Kapoor makes her portrayal lovable. Ragini's character of a rough and tough girl is convincing. Yukti becomes the angry young woman of the small screen by this role. Simran Kaur as Shrishti leaves her remarkable impression by her subtle role. Ragini and Shrishti are two strong headed characters. They both are very much different and powerful.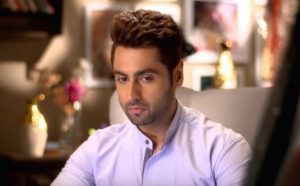 Ankit Gera's character Anurag is of a charming and confused guy. Ankit has been appealing as the wanted groom. He has more to show up in coming episodes. The contrasting families of Anurag, Shrishti and Ragini are well defined. The supporting actors are fairly cast, especially the acclaimed actor Sunil Singh who plays Anurag's father Vidvaan. Leads will be striking their chemistry and raise interest. USP of the show remains the concept where the two brides fight for their groom.
Overall: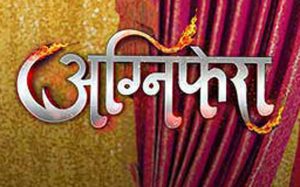 Agnifera looks promising by the first week. It is a clean family entertainer. It has few comic elements. Emphasis is made of family relations and values. One liking a romcom drama can go for this show.
Our Rating:
3 out of 5
Feel free to post your reviews in comments below. All off-topic comments will be deleted.