a mix love story — decription and characters
this is about adiliya. their love story is a mixture of a college love story and sibling shaadi.
aliya is a college queen and topper as well as a singer. she is a sweet and calm girl but her calmness goes away when adi enters the college. competitions starts based on studies and popularity.
aliya's sweet brother is getting married and adi's sister is getting married. but what happens when both come face to face in a shaadi function.
will a love story ever bloom with their cat fights and shaadi ki business?
characters:
aliya omkara singh oberoi a.k.a alu, age: 17: she has always been a topper since she was very small. not suppose to be in college you may think due to her age but she skipped two years when she was 10.  due to her beauty and amazing thoughts, she is known as the queen of college. loves annoying her big brother and time to time her mother. a very sweet, smart and fun loving girl. already she is a singer.
Aditya Bhalla a.k.a adi, age: 19: been a topper like forever. a very sweet and handsome boy. also he annoys his big sister a lot and his other sisters. attending a new college soon because his old college was bad in the educational system. due to his looks and thoughts, he was very popular in his old college and was known as the king. loves annoying his father time to time. hoping to be a businessman soon.
others:
omkara singh oberoi a.k.a om, age: 36: proud father of all his kids. loves his kids and family a lot especially gauri. artist by profession. he and gauri are couple goals according to their kids. teases his son a lot.
gauri omkara singh oberoi, age: 35: proud mother of all her kids. loves her family to the core especially om. singer and songwriter by profession. she and om are the most sweetest couple according to their kids. gets annoyed by aliya a lot.
note: rikara had a child quite young due to their relationship back in high school.
viren omkara singh oberoi, age: 20: lawyer by profession. the eldest child of rikara. teases his father a lot. mama's boy. soon to marry the love of his life jeevika.
mishti a.k.a misty, age: 14: third child of rikara. very sweet.
munni, age: 8: fourth child of rikara. very cute and chatterbox.
pari, age: 2: the youngest daughter of rikara. cutie pie.
bhallas:
raman Bhalla, age: 41: successful businessman. very happy with his life. proud father of all his kids. love his entire family especially Ishita.
Ishita Bhalla, age: 40: proud dentist. loves her life. proud mother of all her kids. love her entire family especially raman.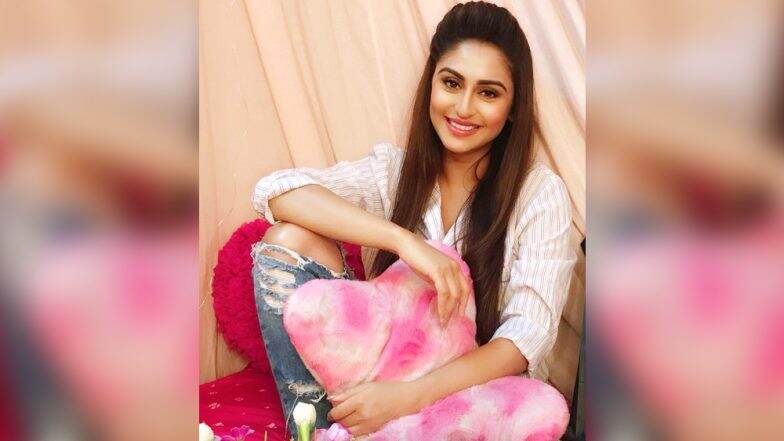 jeevika, age: 20: fiancé of viren. fashion designer and model by profession. loves viren and her family a lot.
ruhi Bhalla, age: 16: ishra's daughter. very sweet.
pihu Bhalla, age: 9: youngest daughter of ishra. very sweet.